Snerched from, um, I saw this on Yahoo news, on the BBC and other websites. It's a deepsea jellyfish.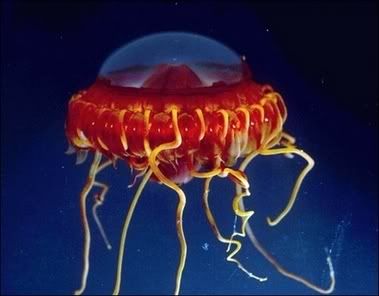 It looks like a strawberry jello mold with a hubcap on top and overdone spaghetti strands sticking out of it ;)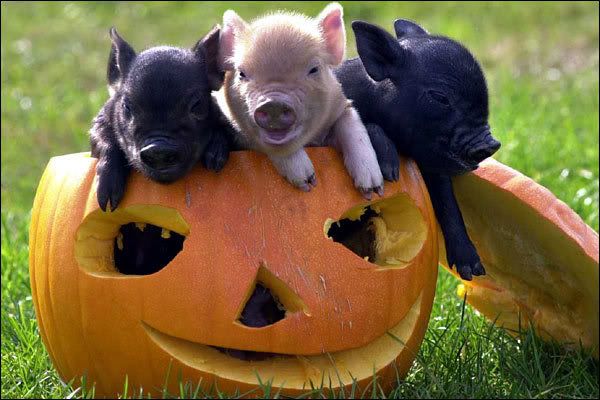 These are mini pigs! Again, Yahoo and BBC, me thinks.