Skiffy apparently has two ads for Stargate Atlantis' "This Mortal Coil." The one they show on the Scifi site, and a more extended version that's been on TV. Seeing as how I like "Final Destination #2," I just watched that and caught the ad today. Apologies for the quality of the snaps. Older digital camera aimed at older TV. No High Def, alas :(

So, here are some caps :)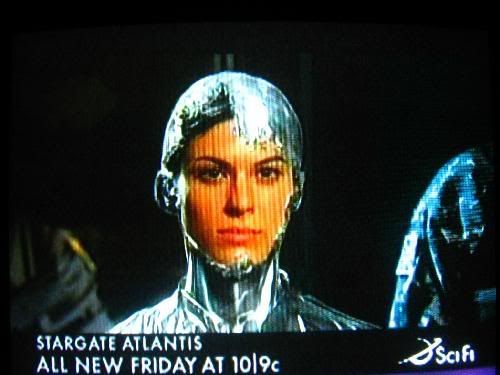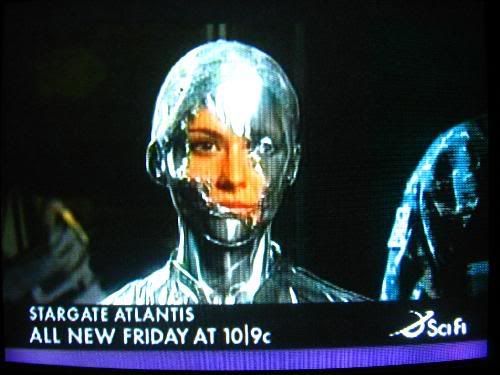 There's such a thing as TOO much Botox....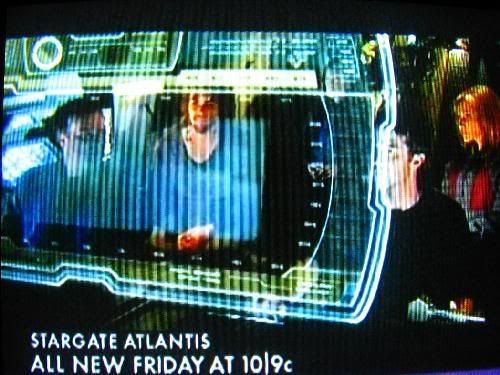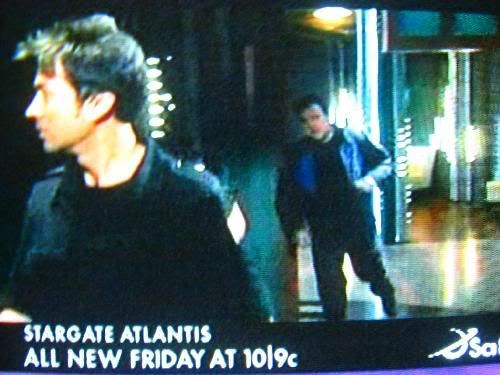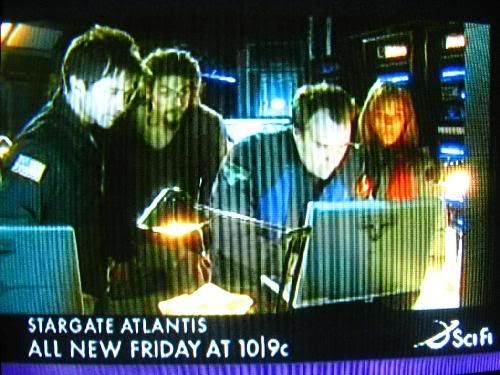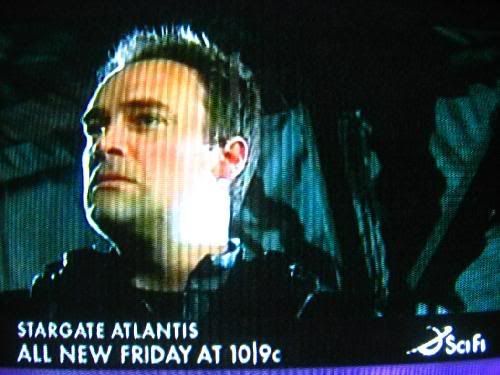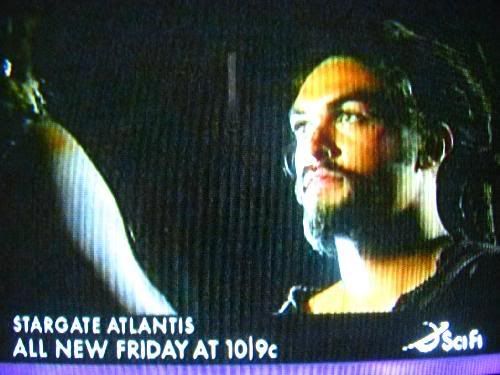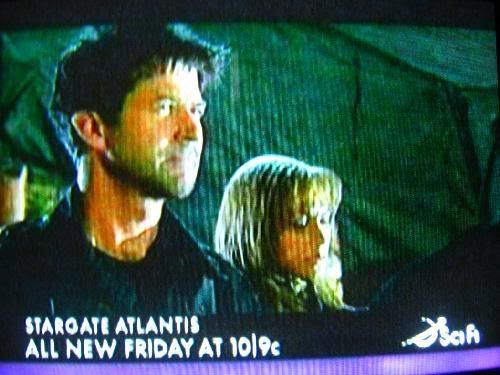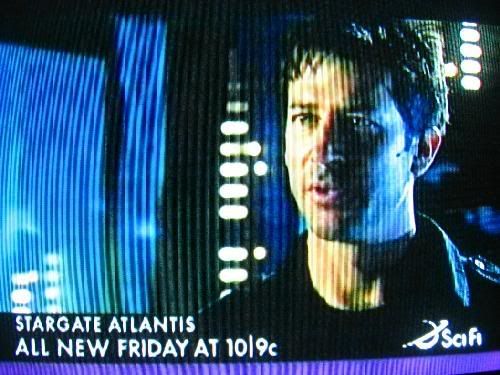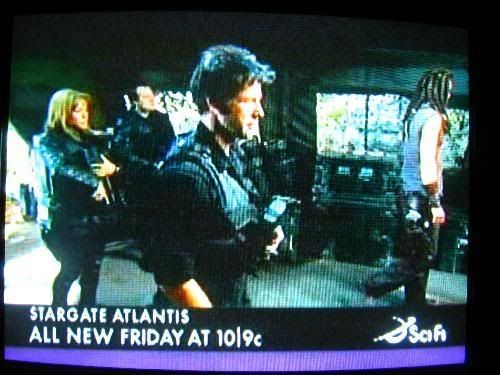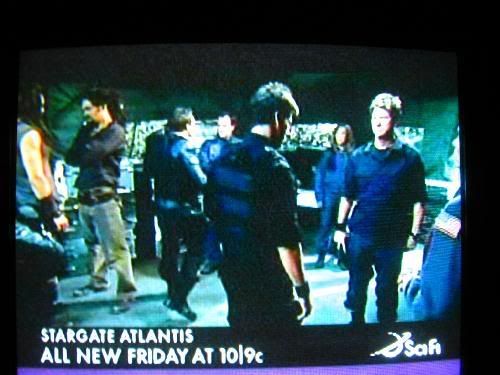 Two Rodney's, and neither's a Rod, so this could be a nightmare :)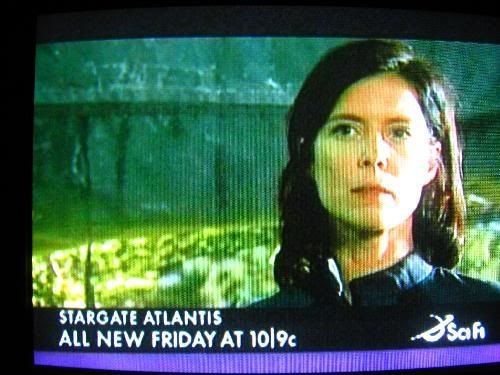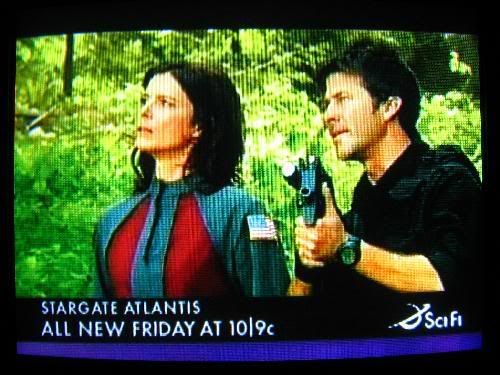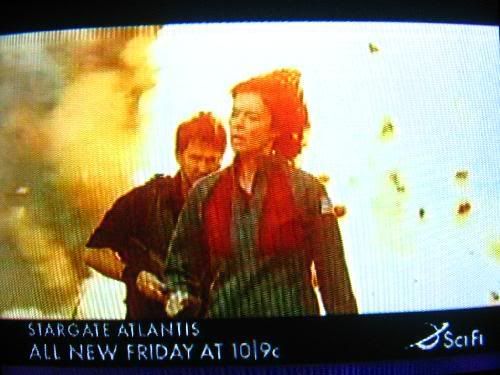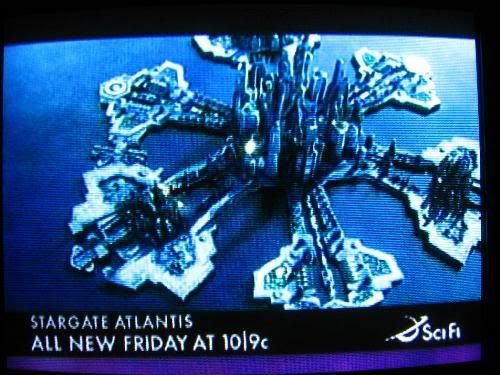 You can watch the video where these snaps came from at
http://wraithfodder.livejournal.com/142648.html