Okay, the quality is, well, sucky? ;) but the quality off TV wasn't so hot and I do it the ancient way, so....




Left to right: Not sure who the woman is, Joe Flanigan, David Hewlett, Rachel Luttrell. Rachel (holding award) goes "Thank you," and then Joe holds up his fists yelling "we won!"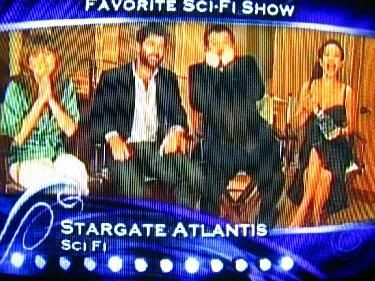 and then everybody sorta squees (and David, of course, tops 'em all).