Well, it finally aired. Thanks to Lauren, we found out that EXTRA saved the Stargate Atlantis segment for their weekend show only (it might have originally been slated for the Friday episode, but was probably bumped for Heath Ledger coverage).

Below the cut you'll find over a dozen crappy screencaps from the nearly 90 second segment. The video is below:



Enjoy!





Amanda shows Jerry Penacoli the set
Jerry gets some tips from Jason Momoa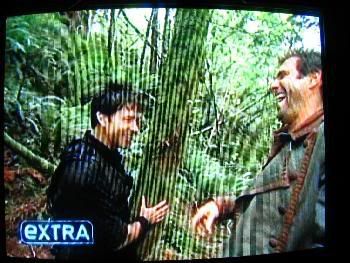 Joe explaining acting to Jerry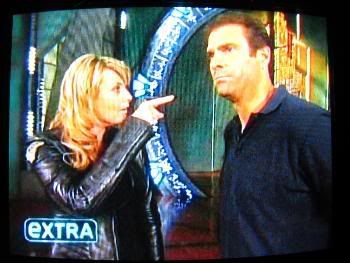 "Don't smile!"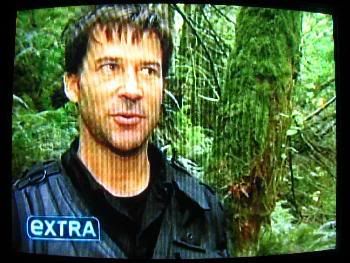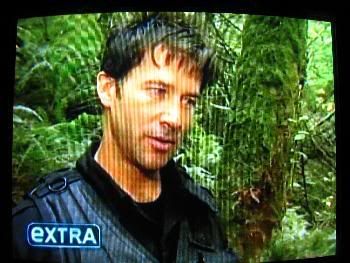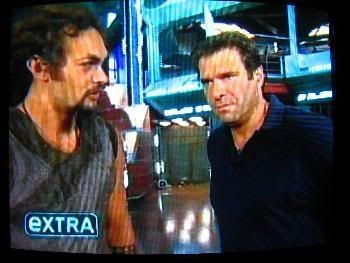 Joe Flanigan and David Hewlett reaction to Jerry's 'acting'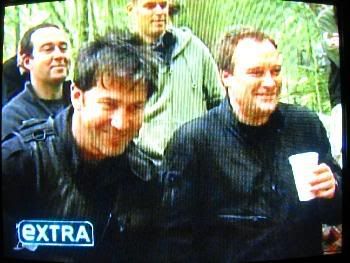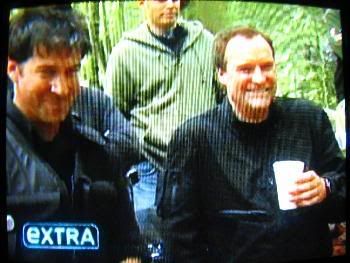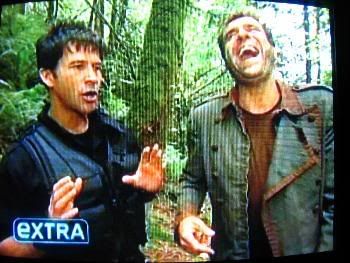 Joe suggesting that Jerry not fall in such a 'feminine' way