Below the cut are screencaps from MGM's video with Jason Momoa and Jerry Penacoli of EXTRA. jasontalks about Ronon, doing stunts, and his tattoo. Contains spoiler footage from both "Quarantine" and "Midway" episodes of Stargate Atlantis. I capped a few "Midway" shot and put them at the end of the post...

Video can be found at: http://stargate.mgm.com/video.php?id=104 It's 4 minutes 30 seconds and quite fun to watch.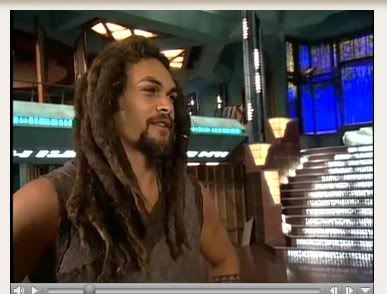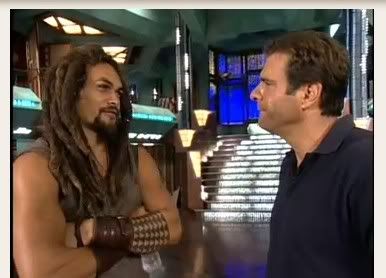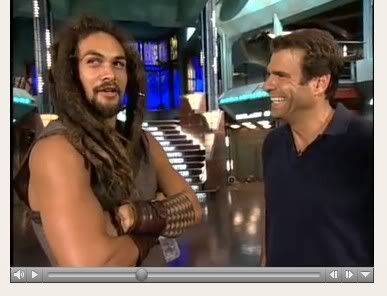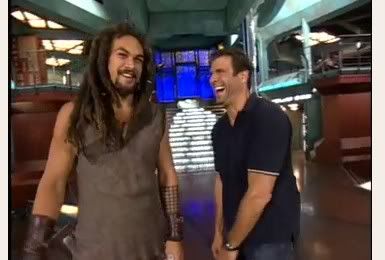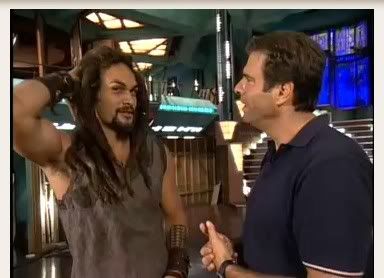 Yes, the dreads are real!
Ouch!
Jason shows off his tattoo, acquired in between seasons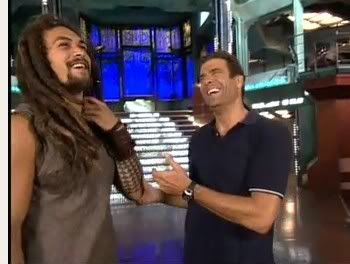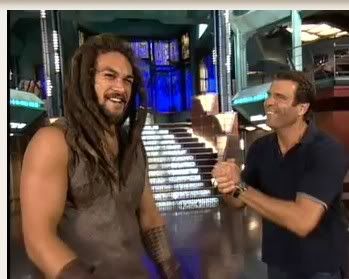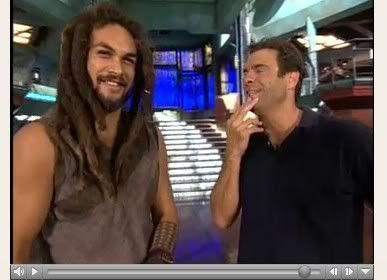 And now some spoiler shots from MIDWAY
s
p
o
i
l
e
r
s
"Ronon" in fight for life against Wraith, who has him pinned to wall.
"Ronon" flies back; note cameraman at right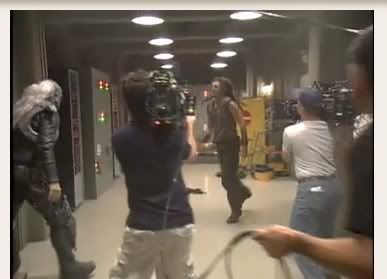 Amd the filming continues.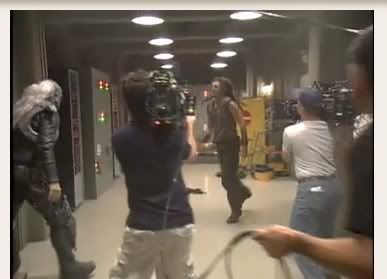 Fight scene between Ronon and Teal'c.
That's it!