Did up a couple dozen screencaps of David Hewlett on the set (okay, woods) while filming the Stargate Atlantis episode "Harmony." He's interviewed by Jerry Pencoli. You can watch the complete video at http://stargate.mgm.com/video.php?id=107

Definitely worth watching!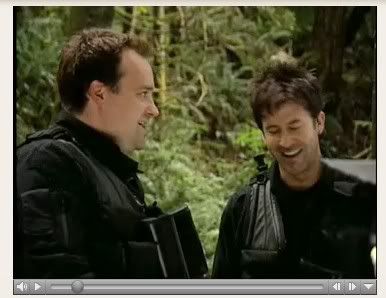 "Stunning is all about the muppet fall," says David. You HAVE to watch the video if you can to see him do the fall.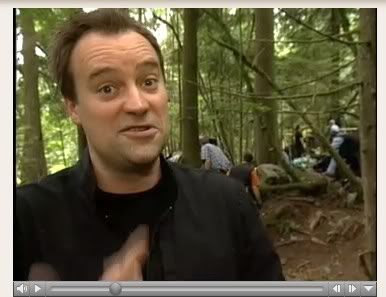 Talks about working with Jewel Staite and Amanda Tapping. "So, as a nerd, I'm working with like the two female icons of scifi."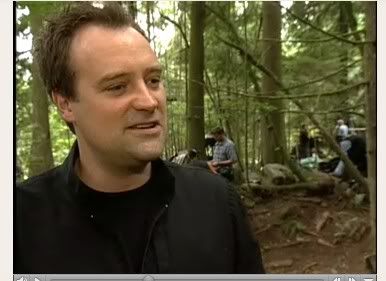 Hand porn ;)
As bad as McKay is with people, "he's worse with relationships."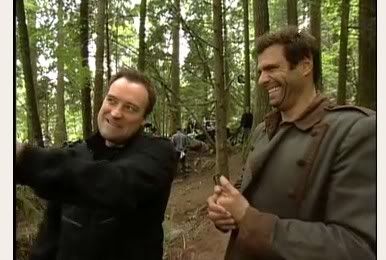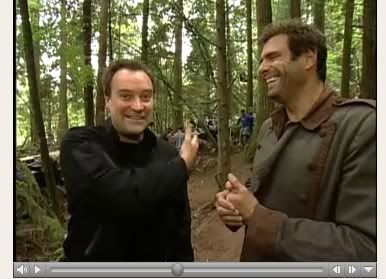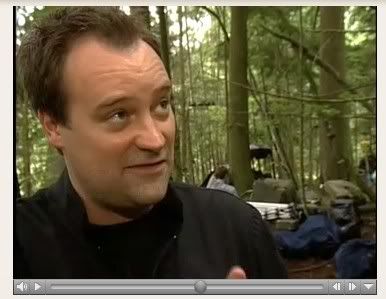 A short clip from COMIC CON.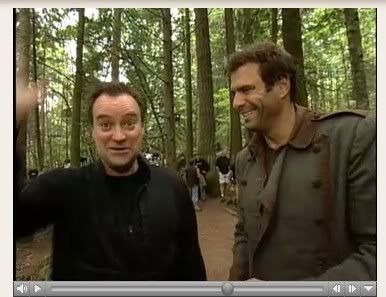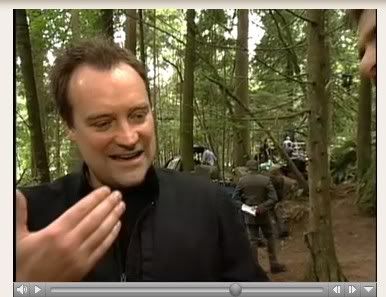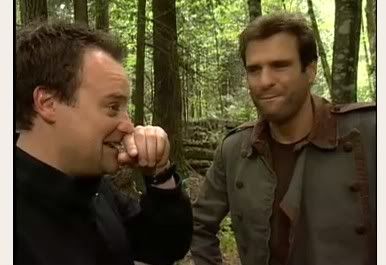 Yeah, if you show it, it will be capped ;)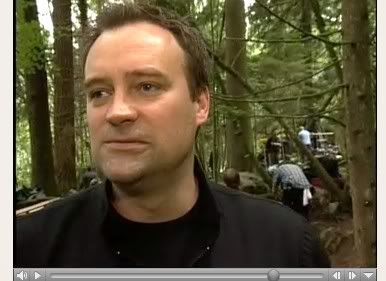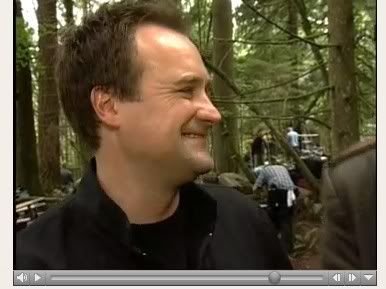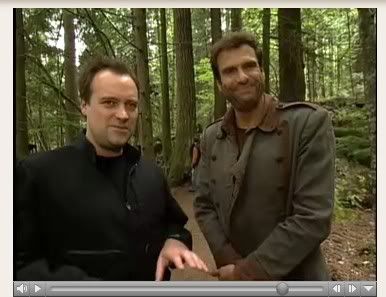 David says in mock seriousness:
"I have peanut butter in my underwear right now. Always keeps you on edge."
Penacoli: "And you know people are going to believe you."
David: "And they should. The chunky especially."
David hopes for ten years of Atlantis, then the spinoff – "Stargate McKay" – where he's trapped with Amanda and Jewel. "And Joe (Flanigan) is like in stasis somewhere."
And that's it for this one. Two weeks from now. Joe Flanigan video is up at MGM!
NEW ONE ADDED per request: