I went to my first honest-to-gosh Comic Con in New York City today. I've done a ton of conventions over the years, some comic ones included, but have never been to one with thousands and thousands of people. It was held at the Javitts Center in Manhattan, and was, in my eyes, very well run. Creation Convention should take heed of how to run lines. We stood in line for about an hour but were never bored, as every once in a while, rather excitable and energetic volunteers in yellow shirts with boxes in hands would run around and toss freebies into the crowd. I'd say that overall, the crowd was predominantly male (70%?) and average age was 25 or so. Lots of black t-shirts of all kinds.

If you go to a Comic Con, be prepared to walk, and walk, and walk! The Javitts Center exhibition hall is HUGE! After three hours of going down aisle after aisle, my friend and I realized that we were only halfway done. Yes, you really need one full day to prowl down every aisle and check out all the wares. I found Diamond Select Toys (DST) fairly early on, after salivating after a huge Godzilla (original 1963 issue) which cost over $1,000, so.... quite a bit out of my paycheck. I took lots of photos instead. Anyway, I purchased Field Ops Sheppard and Series 1 Wraith, and Matt, the very nice guy running the booth when I went there, told me I was halfway toward getting enough barcode doohickes (ah, the term escapes my tired mind) to get myself a Steve the Wraith! Anyway, I stuffed the two toys in my knapsack and decided to prowl some more, as I wasn on the hunt for Daleks as well.

Check out the cut below for an exclusive picspam of the Stargate Atlantis series 3 Diamond Select Toys action figures :)



And there was LOTS of stuff, all sorts of cute toys, gazillions of comics and graphic novels and games and well, even though I'm not at all into comics, or games, I was kept quite entertained by the enornmous variety of wares, plus I was taking hundreds of photos, and nobody minded if you took their photo if they were in costume, and always posed. If you bumped into someone, everybody woudl go "oops" or "sorry" or "excuse me." Sure as heck ruins the stereotype of rude New Yorkers (although folks came in from all around the tri-state area and probably further to attend this event). I plan to go back next year, and will also remember that they offer shuttles back and forth to Grand Central Station (which REALLY helps when you're dragging all your purchases with you). Only drawback were the hideous food prices, which always happens when you're stuck at one venue, so if you go, bring bottled water with you, and an apple or two ;)

I plan to upload the photos (200-300) to Flickr, as my Photobucket account would probably collapse under the weight. Anyway, back to Stargate Atlantis!

So I went back to

Diamond Select

, several times in fact, and would pick up another toy (it's less painful that way). Anyway, it seems the Sheppard and McKay dolls sell out the faster (no, really, duh!) but I wanted a McKay doll and they said they usually wait until they finish off the stock on the shelf before restocking, but since I'd already bought three, and was prepared to buy two more, they were kind enough to crack open two more boxes. In the end, well, I just said, I'm here, I'll save on postage, and I want them, so I bought ALL of series 1 and series 2 (and even got DST boxes to take 'em home).

And, they had the

series 3

set on d isplay, under glass, under lock, in the corner. Darn. Some booths were incredibly well-lit (usually on the cute Japanese toys, it seemed) while others were a bit dimmer, and DST fell under the category, plus there was glare the lighting to contend with, so, the photos didn't turn out perfect.
The complete Series 3 Staragte Atlantis Diamond Select Toys: John Sheppard, Wraith Drone, Sam Carter, Ronon Dex (lot of folks wanted him!), and Jennifer Keller.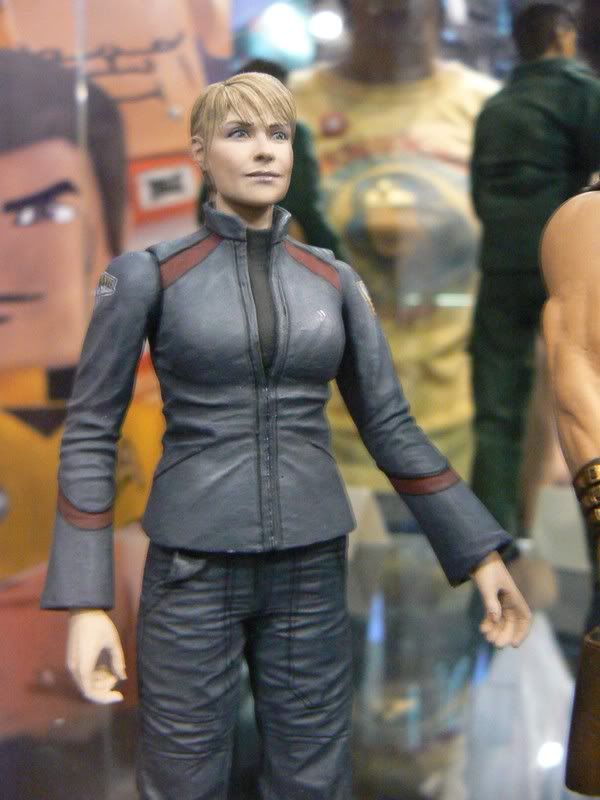 Sorry, not the sharpest shot of Carter.
Close-up of Carter, with better detail (I stuck the camera lens right up against the glass). Also, notice detail on Wraith drone's hand.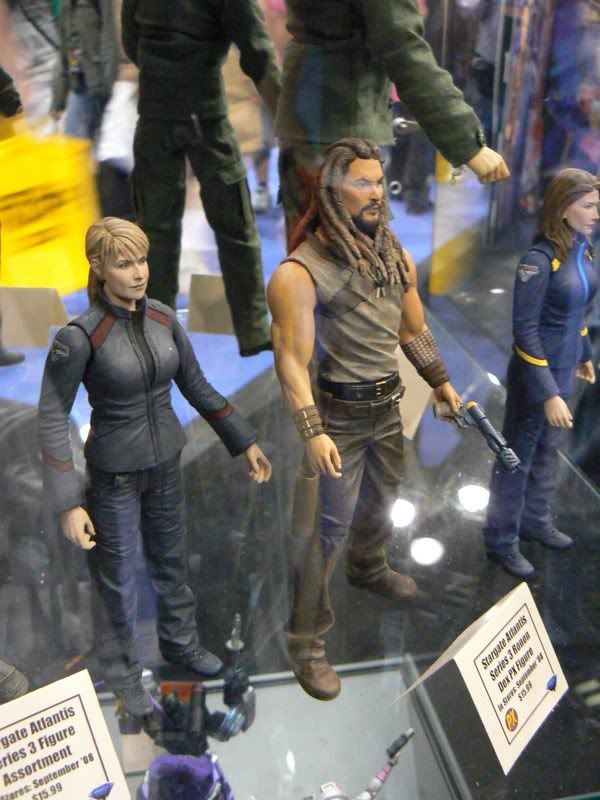 Full length shot of Carter, Ronon and Keller.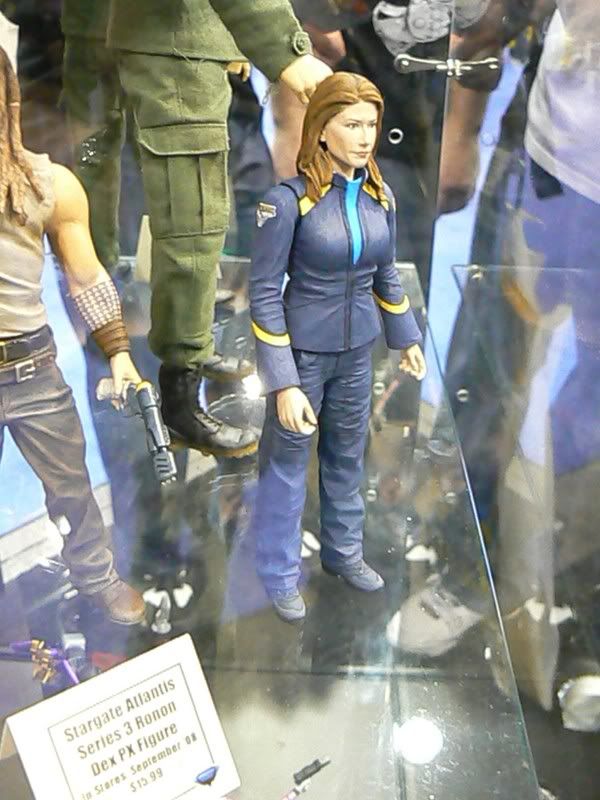 Full length shot of Keller.
Medium shot of Keller.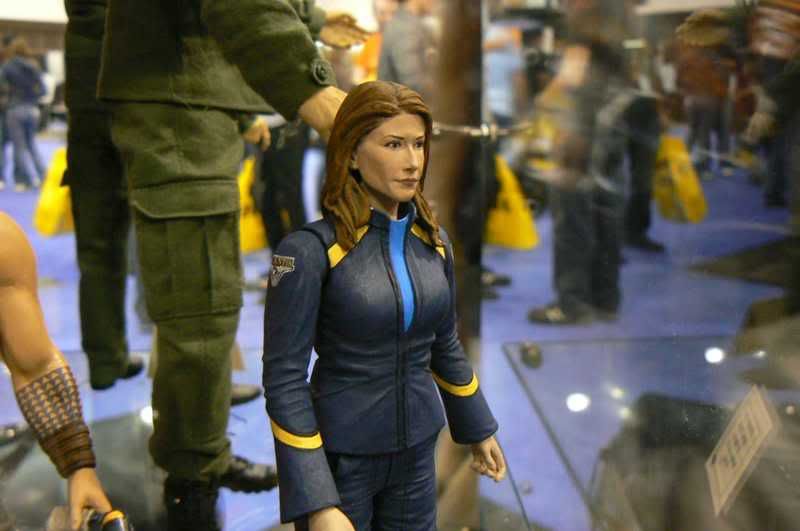 Close-up of Keller.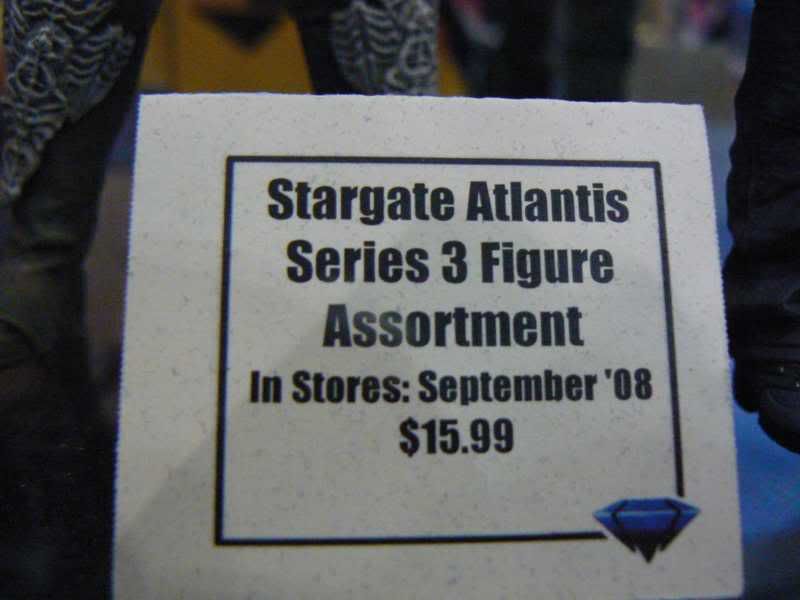 We now interrupt this picspam for a commercial interruption... ;)
Full length shot of Shepaprd. One can never have too many Sheppards...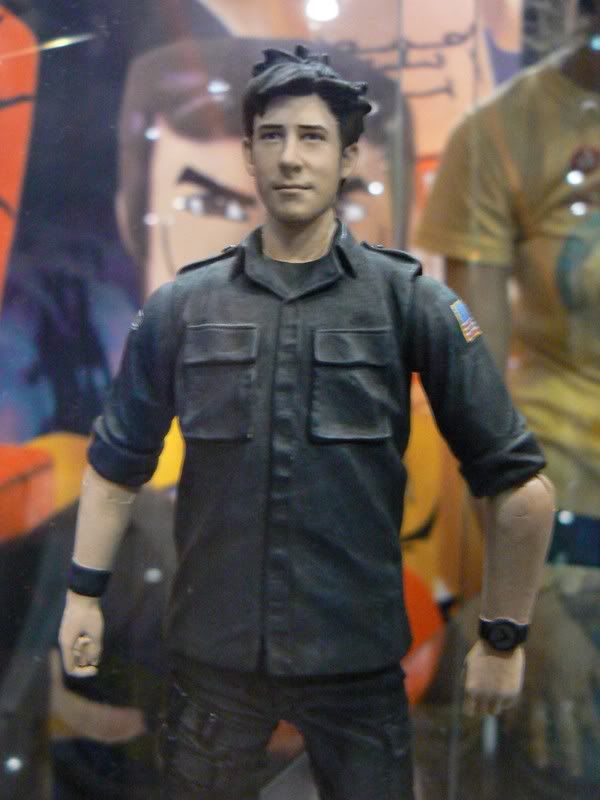 Medium shot of Sheppard. Okay, a litle fuzzy (it looked so sharp on the digital camera, darn), but look, black band, watch. :)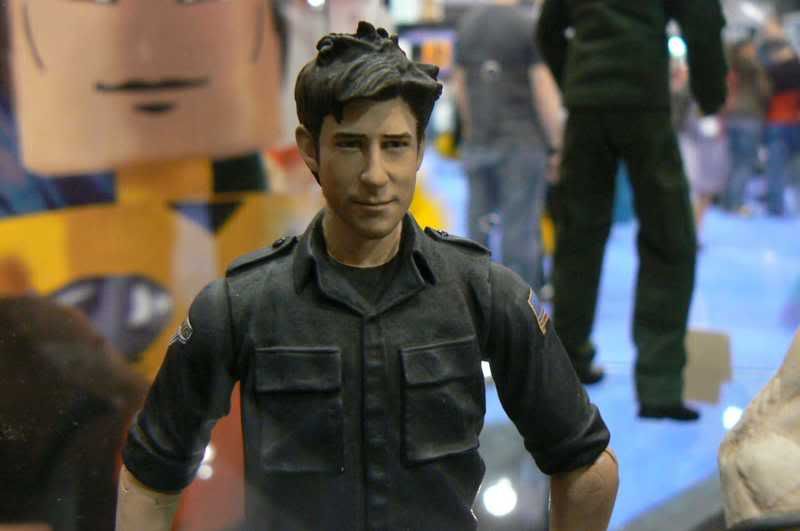 Close-up of Sheppard. Better detail.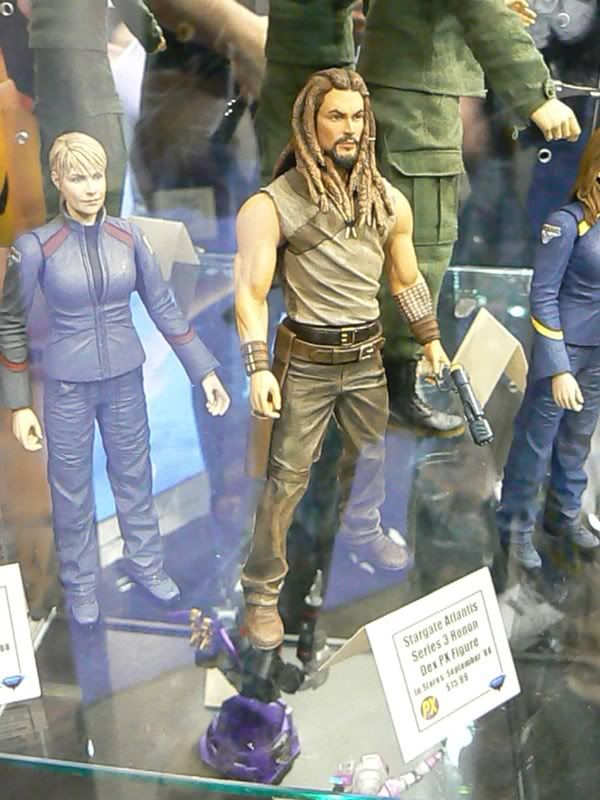 Full length of Ronon Dex.
Medium shot of Ronon Dex.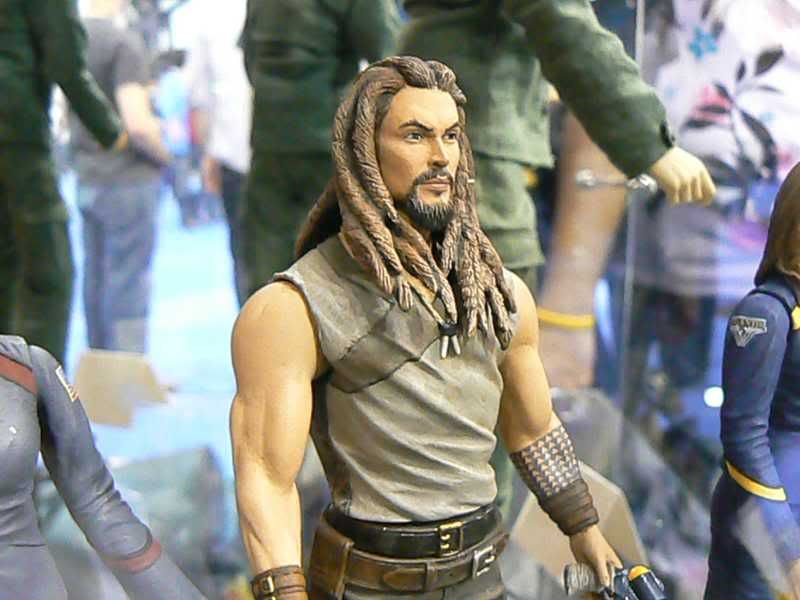 Close-up of Ronon Dex.
Tag for Ronon Dex doll.
The Wraith drone, full length.
Medium shot of the Wraith drone.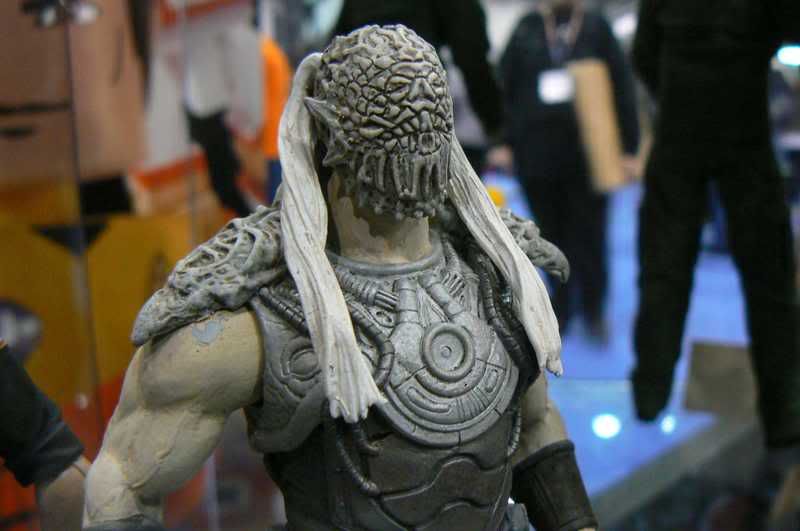 Close-up of the Wraith drone. Nice detail on the face, er, mask...
And that's it!