Nasty thunderstorms were predicted for today, but around 7:00pm, things didn't look so bad.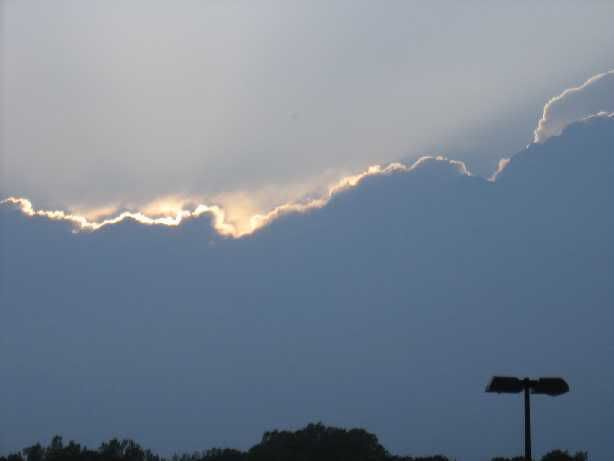 And then after we got out of the store....


It got a bit dark...
And darker! Well, not THIS dark, as the camera just said, oh, light clouds, less time on the shot, but it looked cool. The two little lights below are a car headed our way, but the clouds were dark!
However, after one or two big bangs of thunder, some rain (but nothing torrential), the sky lightened. The flash made it come out orange, although it wasn't that deep shade, but again, cool effect shot through some bushes.