November 15th, 2008
Obligatory blurb
November 6, 2008, three intrepid fans drive to Cherry Hill, NJ for what was billed as the last Stargate convention on the East Coast (by Creation Convention). What you'll find underneath is the detailed account (well, as best I can remember) of this convention, and its guests – David Nykl, Kavan Smith, Jason Momoa, Gary Jones, Chuck Campbell & Dan Shea. Will the fans survive … The Hotel of Horrors!? (whoa, wish Chuck Campbell was here to narrate that verbiage).
Please note these convention entries are
GRAPHIC INTENSIVE
due to many photos (about 100 spread out), text, and embedded videos. Enjoy!

Banner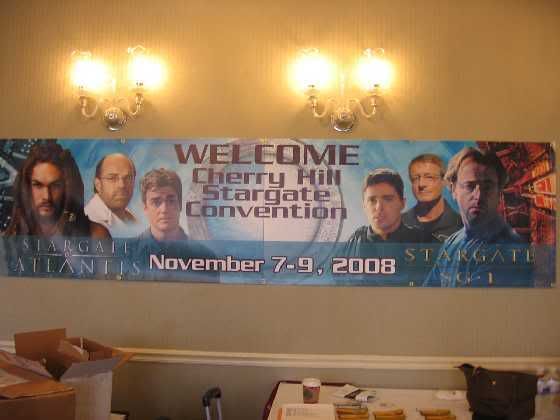 (
Thursday - Friday: Dan Shea, Gary Jones, Chuck Campbell; Cabaret
Collapse
)