Came home, turned on PC, and checked news and Twitter, to find out that
Andy Whitfield
(lead star of Starz's
Spartacus
) just got diagnosed with non-Hodgkin's lymphoma. Yikes! Well, you can do everything right, be healthy as a horse (and Whitfield sure is in great shape) but cancer can still pop up. Maureen Ryan (@moryan on Twitter) has more on the situation at her blog at
http://featuresblogs.chicagotribune.com/entertainment_tv/2010/03/spartacus-andy-whitfield.html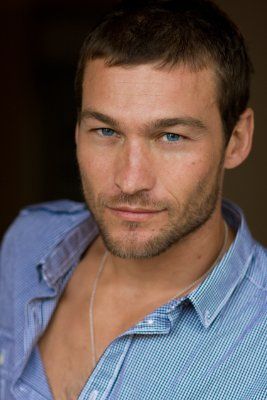 Starz issued a press release:
"SPARTACUS: BLOOD AND SAND" STAR ANDY WHITFIELD DIAGNOSED WITH NON-HODGKIN LYMPHOMA
Production on second season of the hit Starz series delayed to accommodate treatment

Los Angeles- Andy Whitfield, who plays the title role in Starz Original series "Spartacus: Blood and Sand," announced today he has been diagnosed with Non-Hodgkin Lymphoma and will begin treatment immediately in New Zealand. Whitfield discovered the cancer during a routine checkup as he prepped for the sophomore season. Andy's doctors have stated his condition is very treatable, and was detected in its early stages.

"I'm receiving excellent care, and am feeling strong, positive and determined with an army of support behind me," says Whitfield.

"Our thoughts and prayers are with Andy," says Chris Albrecht, President and CEO of Starz. "His health, of course, is our primary concern. He has our complete support during this difficult time."
------------------------------
I've been enjoying the show (although could do with a bit less copious spilling of blood) and am glad they caught it early!