March 16th, 2010

http://tvbythenumbers.com/2010/03/16/the-phantom-sharktopus-mega-piranah-stonehenge-apocalypse-and-more-coming-to-syfy/45208
SYFY 2010-11 ORIGINAL MOVIES LINEUP FEATURES RIVERWORLD, THE PHANTOM AND 24 SATURDAY ORIGINAL MOVIES INCLUDING SHARKTOPUS, RED AND LAKE PLACID 3
New York, NY – March 16, 2010 – During the 2010-11 season, Syfy, one of television's most prolific producers of original films, presents a talent-rich Original Movies lineup showcasing stars such as Hill Harper (CSI NY), Eric Roberts (The Dark Knight), Sean Bean (Lord of the Rings), Lauren Holly (NCIS), Colin Ferguson (Eureka), Isabella Rossellini (Blue Velvet), Jewel Staite (Stargate Atlantis), Alan Cumming (Tin Man), Felicia Day (Buffy the Vampire Slayer), Ryan Carnes (Desperate Housewives), Lance Henriksen (Aliens) and Barry Williams (The Brady Bunch).

STONEHENGE APOPCALYPSE – When the giant stones of Stonehenge begin to move and cataclysms occur all over the earth, only a fringe radio talk show host who's an expert in UFOlogy figures out that the ancient monument is really alien technology. Stars Hill Harper, Misha Collins and Peter Wingfield. (and Torri Higginson)
MORLOCKS – An experimental time machine opens a window into the future and mutated monsters (the Morlocks) use it to come back to the present and go on a murderous rampage. Stars David Hewlett (Stargate Atlantis).
RED – A descendant of Little Red Riding Hood brings her fiancé home to meet her family and tell him about the family business – they are werewolf hunters. When the fiancé is bitten by a werewolf, he finds himself the hunted. Stars Felicia Day, Kavan Smith and Stephen McHattie.
MONGOLIAN DEATH WORM – Premieres Saturday, May 8, at 9PM (ET/PT) -. A treasure hunter who has been searching for a tomb containing Genghis Khan's treasure teams with a humanitarian UN health worker to stop the Mongolian Death Worms, awakened by experimental oil drilling in the Mongolian desert. Stars Patrick Flannery and Victoria Pratt
MOTHMAN – Premieres Saturday, April 24, at 9PM (ET/PT) – The legendary West Virginia monster returns to exact revenge on five childhood friends who covered up an accidental killing. Stars Jewel Staite
REST AT LINK ABOVE
NASA finds a shrimp - in the Antarctic and 600 feet down - where no life has been found before!
http://www.thestar.com/news/sciencetech/science/article/780076--nasa-finds-a-shrimp-deep-below-antarctic-ice-where-nothing-should-live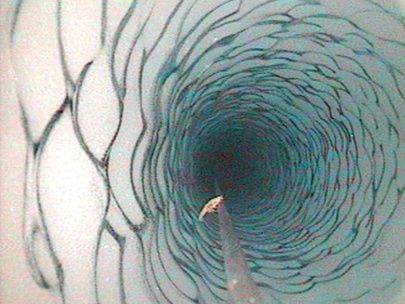 See the little shrimp?
Here's the video, caught near McMurdo station (oh look, a Stargate Atlantis reference!)
And if it doesn't show here, it's at
The Toronto Star
. I love the guy going "the shrimp like thingie" on the video. Bwahahah! And the video is neat to watch!