Volcano links, well, just because… well, they are very fascinating. I wonder if it's because I watched so many prehistoric monster movies as a kid in which there were volcanoes...
This has got to be one of the most stunning images caught of the
Eyjafjallajokull volcano
, which erupted in April 2010 and wreaked havoc across Europe.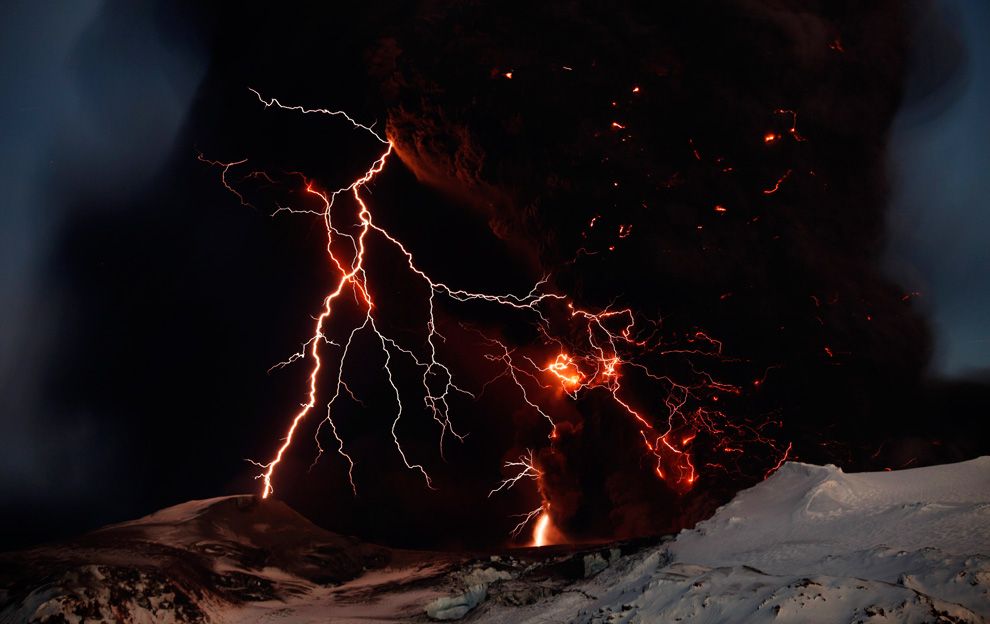 (C) Lucas Jackson/Reuters
(
Collapse
)