April 29th, 2010
Since it's a press release, I'm posting it here basically in its entirety :)


http://www.forbes.com/feeds/globenewswire/2010/04/28/qed_connect_inc_s_acquisition_target_nazz_productions_signs_190016.html
Press Release
QED Connect Inc.'s Acquisition Target, Nazz Productions, Signs Distribution Deal
04.28.10, 9:00 AM ET

MANCHESTER, N.H., April 28, 2010 (GLOBE NEWSWIRE) -- QED Connect Inc. ("QED Connect") (Pink Sheets:QEDN), a New York corporation, today announced that Nazz Productions, Inc., ("Nazz Productions"), has licensed all international distribution rights in Nick Stagliano's suspense thriller, "Good Day For It," to Curb Entertainment. QED Connect recently signed a definitive agreement to purchase Nazz Productions.
"Good Day For It," written by Stagliano and James Canfield Wolf, is a modern day western set over the course of one day. It is reminiscent of "High Noon" and "A History of Violence." The film, which stars Academy Award nominee Hal Holbrook, Robert Patrick, Lance Henriksen, Robert Englund, Kathy Baker, Samantha Mathis, Mika Boorem, Joe Flanigan, Christian Kane and Richard Brake, is currently in post-production.
Mr. Stagliano, President of Nazz Productions, stated, "I am extremely excited to be working with Curb Entertainment and with Carole Curb, who has over 20 years' experience in the international film distribution business. We have received indications of interest from multiple distributors in connection with the promo reel alone. Ms. Curb showed the most enthusiasm as well as a very aggressive sales plan, which she began at the recent Berlin Film Market. Nazz Productions expects to generate sales commencing in the 2nd quarter of this year."
Mr. Makmann, CEO of QED Connect, commented that he was very pleased with the progress of Nazz Productions and that the acquisition of Nazz Productions should be completed in the next several weeks. Additionally, Mr. Makmann stated that the acquisition of ProRemote Solutions, announced on January 29, 2010, has been cancelled.

( And, some spoiler info below the cutCollapse )
http://www.curbentertainment.com/film-detail.cfm?id=155
and I suppose it could be spoilerish but it's a movie trailer and Joe is in it. In fact, here's a screencap :)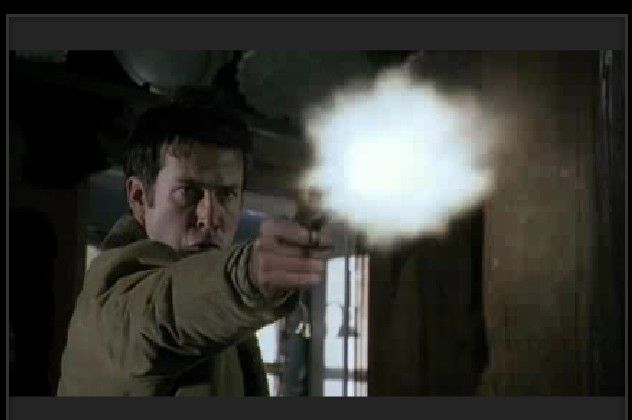 Ah, he gets to shoot people again ;) WRAITH!!!
More detail on the movie (Forbes press release, etc.) at
http://wraithfodder.livejournal.com/417341.html
And, more on GOOD DAY FOR IT. There's actually a video trailer at
Caught this link to this on a trade paper....
http://www.deadline.com/2010/04/quartet-of-ncis-co-stars-in-limbo/
EXCLUSIVE: CBS' top drama series, NCIS, will no doubt be back for an eighth season, but what about the cast? While star Mark Harmon, who is also a producer on the show, is locked in, the four other original cast members, Michael Weatherly, Pauley Perrette, David McCallum and Sean Murray (he started off as a recurring in season 1), have no deals beyond the current seventh season. And from what I hear, talks between the actors and CBS TV Studios, which produces the hit procedural, have slowed down with the two sides far apart on the money. My understanding is that the studio went to the cast members with pretty low-ball offers, leading to the impasse.

WHAT?! You *cannot* have NCIS w/o Ducky, Abby, etc.!!!