September 9th, 2010
Because you never know, gerbils could chew the wires and meltdown the servers holding photos, etc. for "The Other Side" at http://rhitv.com/in-production/the-other-side that they should be duplicated elsewhere, just in case. Besides, there's no such thing as a bad photo of Joe Flanigan, at least not that I've seen! So here are a couple...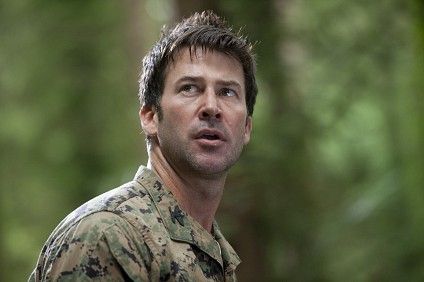 Our hero, Colonel Sam Synn... Oh, I keep wondering who devises these names. When I see Synn, I think Simms and think of Sims and that create your own world thing, which I think has been replaced by Farmville on Facebook.

( More under the cutCollapse )
I'm posting this a day early because I plan to come home tomorrow night, spend a couple hours hacking up a bush, then watch Eureka and Flashpoint and conk out ;)
So, here is the weekly report on what the Stargate Atlantis actors are up to.... Under cut due to size.
(
Weekly Stargate Atlantis report
Collapse
)