Yes, yes, YES! Finally, some Sheppard whump images have appeared from the upcoming new season of Stargate Atlantis. Granted, these are 'raw' images - lacking in some post-production and CGI to make 'em look really spiffy, but hey, beggars can't be choosers. Take a look at your own risk *cough* (yes, big *cough*, and hopefully that's a BIG hint *cough*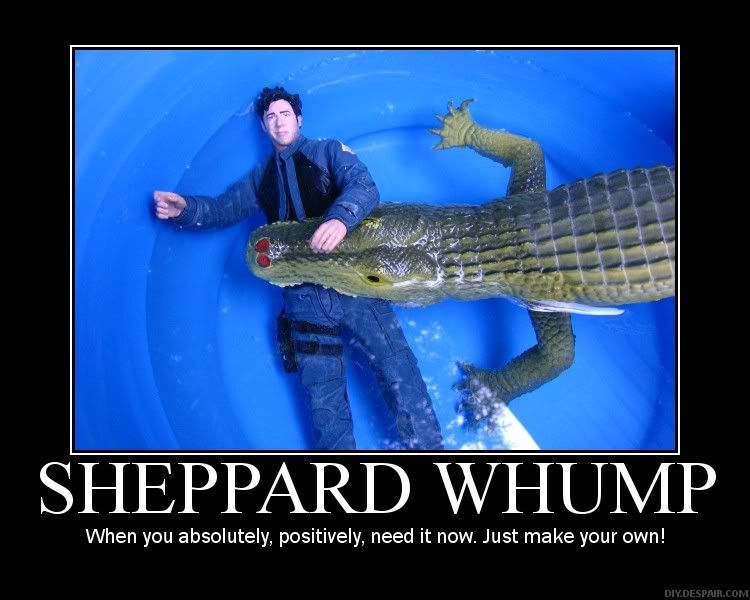 See, without the post production, well, heck, poor Sheppard looks a bit plastic, but once the SPX experts polish it up, you'll banish those awful thoughts of "Geez, this looks like an action figure stuck in a plastic bowl with water being attacked by a plastic alligator!"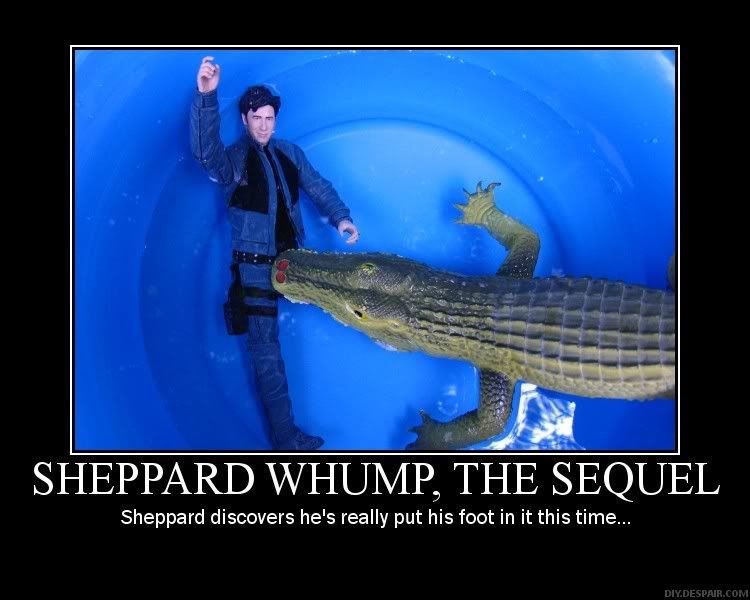 And the whump just escalates!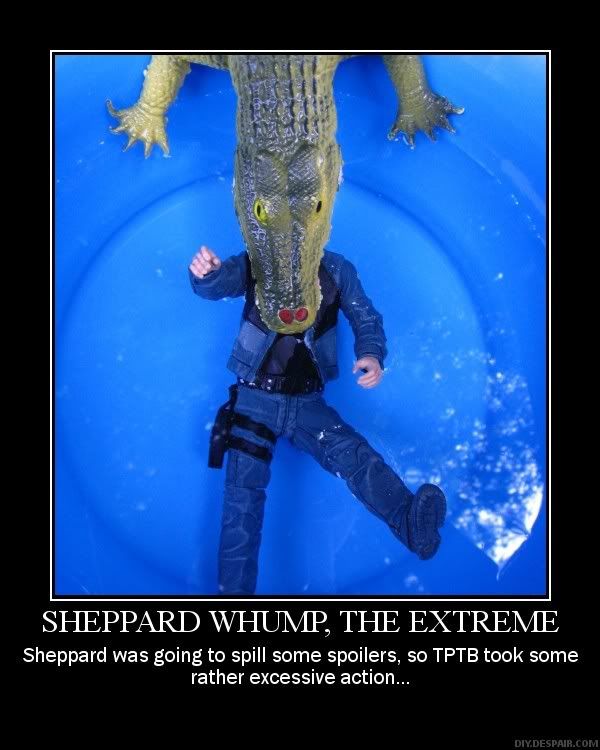 Alas, the true tale of this photo, according to the
Wraith Tattler
, is that the Sheppard action figure started demanding that someone sort the red M&Ms from the green ones in his trailer, so TPTB decided to teach im a lesson. Aw, poor Shep....
And that's it for the incredibly lifelike whump promo shots. Alas, since TPTB/MGM aren't providing any, it's time to drag the little alligators from the Miami Vice days (his name is "Elvis," by the way) and put him to good use with the Sheppard action figures.
:)