Yes, it's HOT outside today. Ack, I'm melting. So, it means it's time to play again with John and Rodney, my two favorite Stargate Atlantis action figures.... *evil cackle*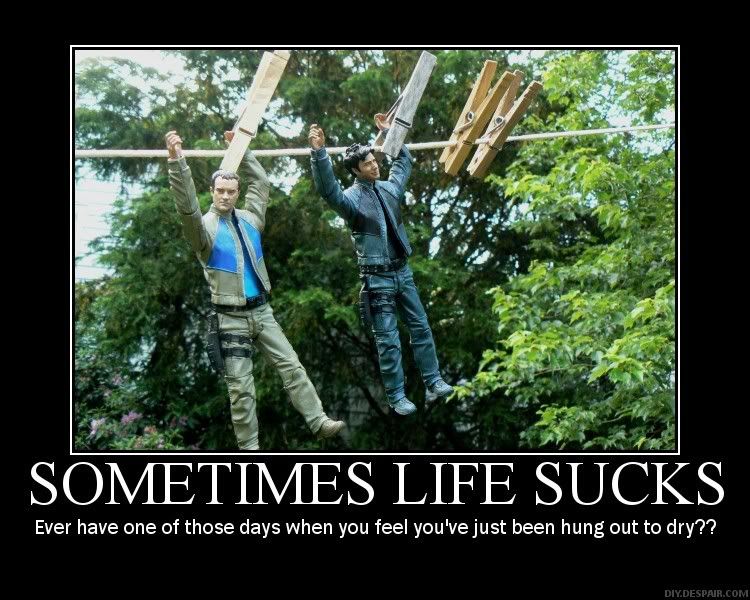 And although it's not a sequel to the action figure fanfic "A Sticky Situation," click on the link for a blooper photo from the pictorial story!


Yes, I'm all set up and click right when the cat walks into frame!
;)