Basically everyone has seen the new promo shots for season 5 of Stargate Atlantis, with the odd poses of the gang on the steps as though they're posing for that Captain Morgan rum ad. Anyway, here's one example: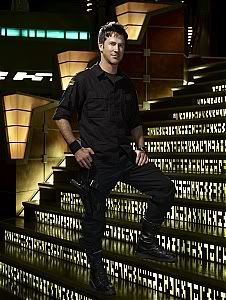 Anyway, here's an example of how these publicity poses can actually be worked into an episode plot! Yes, it IS possible!*




* Of course, it requires a bit of substandard writing and really pushing any plausbility, but this is scifi, so what the heck!