I did this last week, but forgot to load….
The 3H's. HOT. HUMID. HAZY. 95+ temps and we're all turning into melting slugs. Even the squirrels are just sitting on the road, dazed, going 'huh?' as you drive right up to them and honk the horn – several times - THEN they get out of the way before becoming a gray pancake.
So, what is there to do but melt? Wait, wait, a tiny bit of begging and yes, we're going to the pool! Of course, the 'boys' just simply must come.
Sheppard and McKay Meet Elvis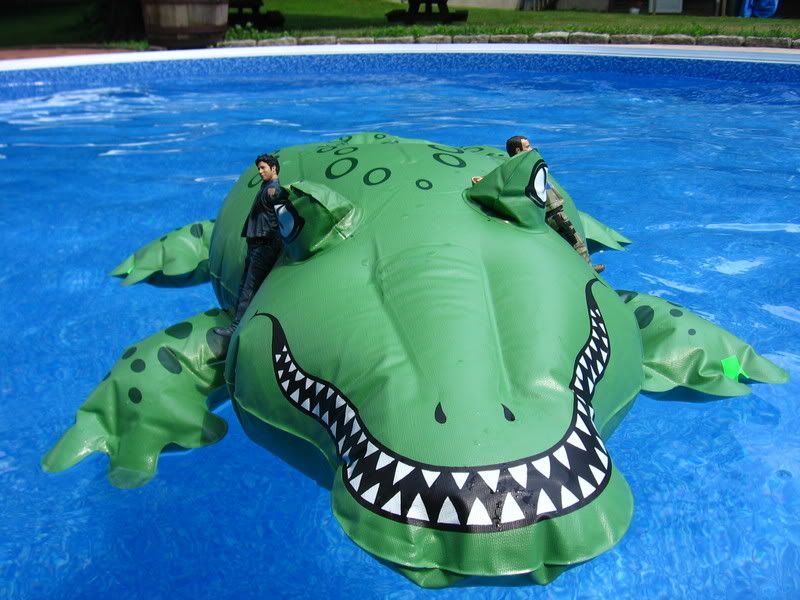 Sheppard: "It could be worse. Like that pink flamingo a couple weeks ago."
McKay: "We're pinned to a giant carnivorous reptile! From the disco era!"*
* For those too young to know, this gator is Elvis, named for the gator from the NBC Miami Vice series (not that gawdawful Colin Farrell movie) and it's about, oh 20+ years old now and still floats!
An obligatory video of the guys just passing by…
Sheppard: "Geez, it's just an inflatable gator. Totally harmless."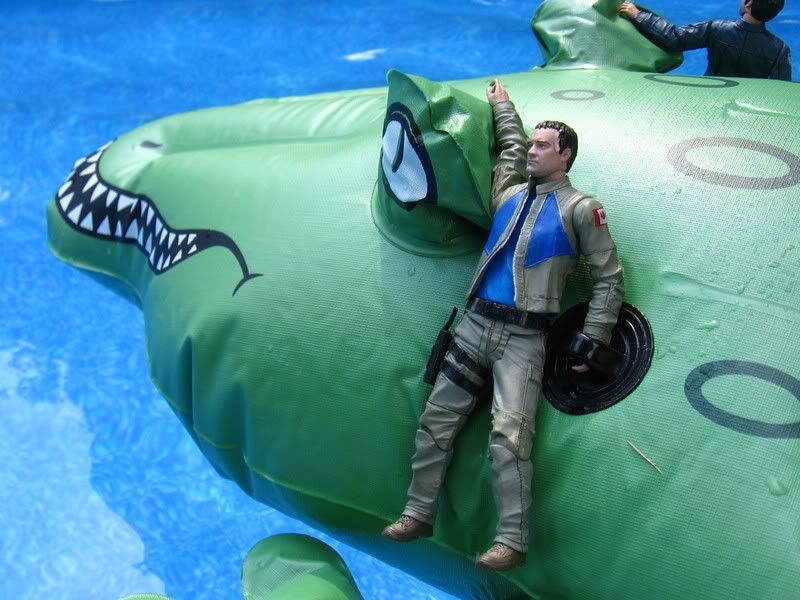 McKay: "My hand is wedged in this awful black thing. I need that hand to work the life signs detector, to open up my bubble bath, I mean, to do scientific work!"
Sheppard: (Off-screen) "Bubble bath?"