Well, I think a LOT of people tuned in for the live streaming of David Hewlett and Kavan Smith at Amargeddon (Auckland, New Zealand - Oct 25 2008) because the live streaming was hiccuping away all throughout the interview. It would just freeze up, then pop up and one of them would say "Well, there was this story" and then freeze again. ARGH! Of cousre, the other interviews are going along swimmingly with no hiccups.

Some quotes:

Kavan: "We're the dark side of SG1."
They talked a bit about "A Dog's Breakfast." David said they used "the cheapest people they could find," and that he didn't know Kavan well enough at that point to ask.
David talked about the next film he's writing.
David said "I'm definitely old school Doctor Who--" and it froze.
Kavan talked about a show in which he did about one episode every year, but didn't specify ("Outer LImits"??)
David said to Kavan "I thought you called him Bobman," and I'm not sure what that was (kids?).
Kavan: "Obviously they didn't pay for David's headshots."
David talked about how he wanted to be a Time Lord as a kid.
Kavan talked about his time in Juvie (apparently he had a checkered youth) ;) and how one of the kids who was in Juvie with him was there cause the parents caught the kid doing something with a cow he should NOT be doing *cough cough*.
Both David and Kavan enjoy the Showtime series "Californication."
Kavan talked about something "quite long and quite embarrassing" (an audition, I think, for "Outer Limits").
They talked about remaining in character and David said something about snapping his fingers, like McKay, at a restaurant.
And they both got some 'swag' - free T-shirts - at the end of the interview.

And that's about all I could glean. Onward to about 29 screencaps from the interview. I'm hoping they'll actually load the interview to their site.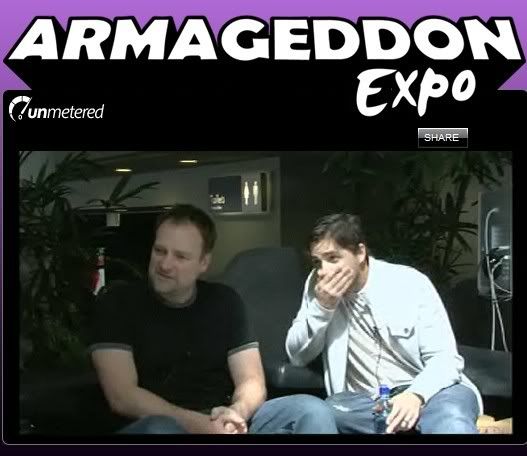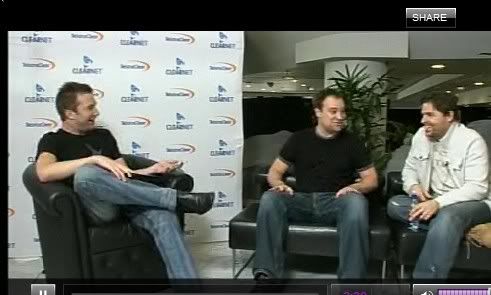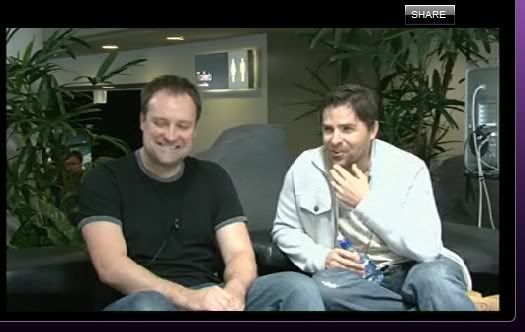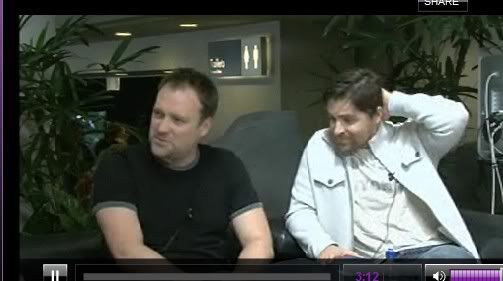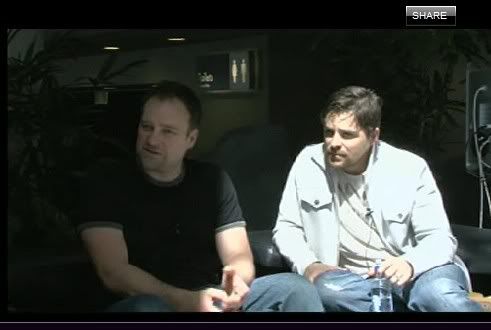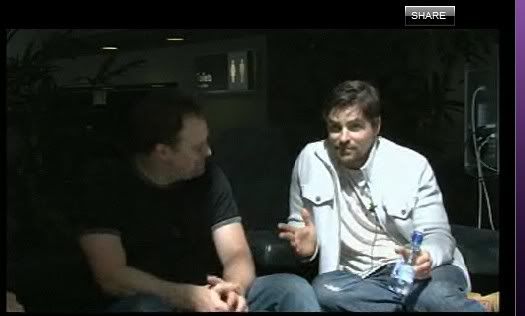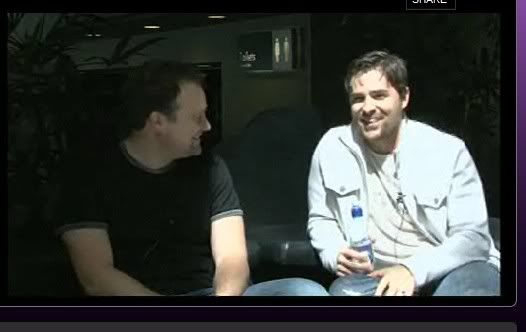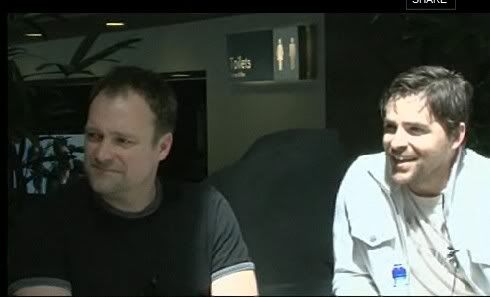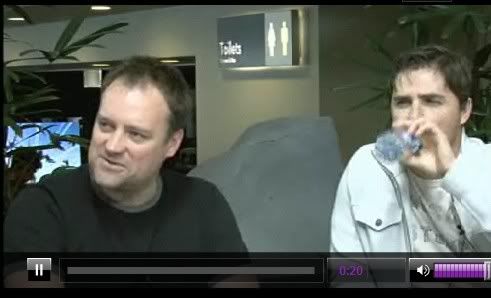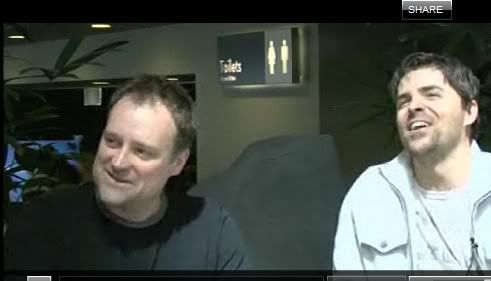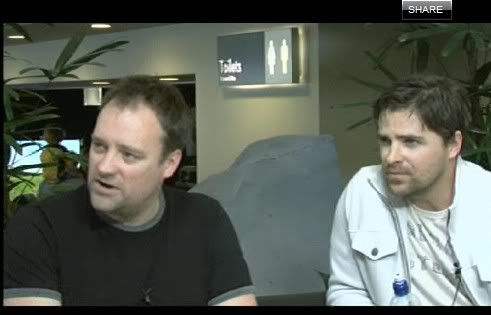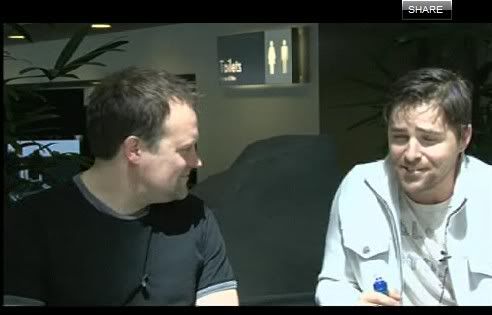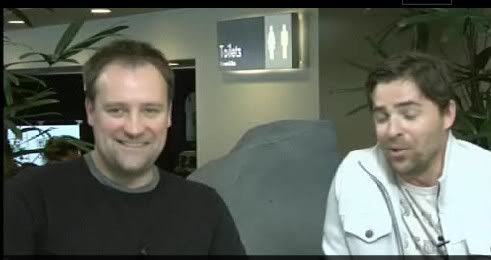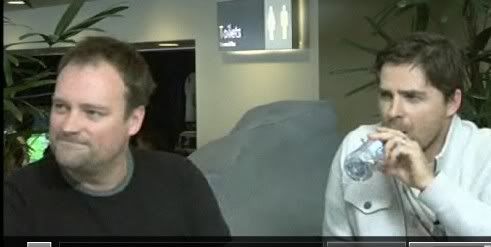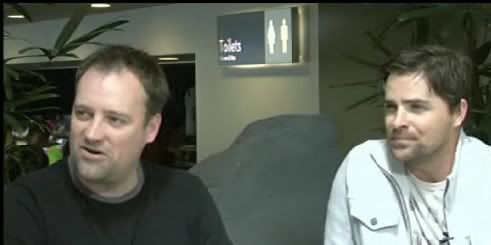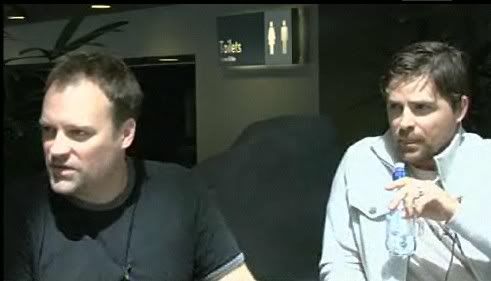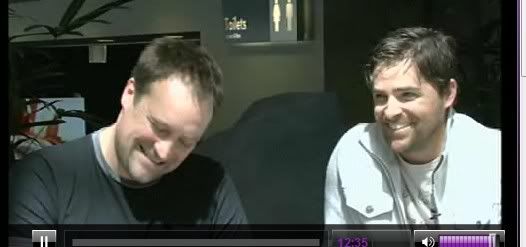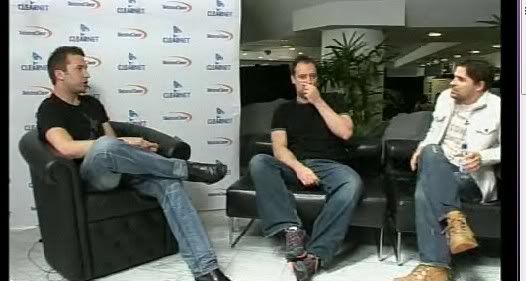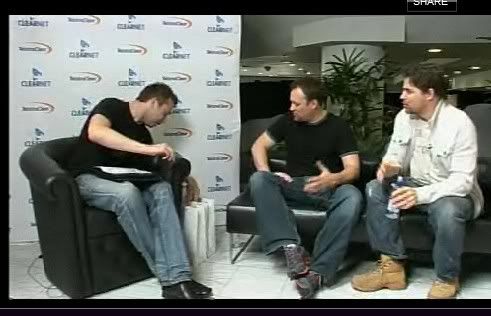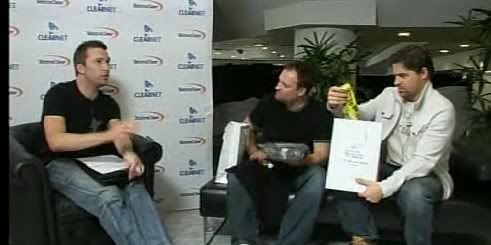 And that's it! Enjoy. Feel free to link to this journal entry but please do not hotlink any photos. Thanks.
.