Andee Frizzell
'On the Couch' at Armageddon 2008
October 26, 2008 in Auckland, New Zealand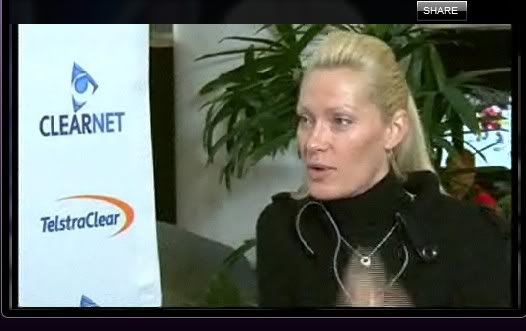 I took a bunch of screencaps during her interview today, plus will list snippets/quotes from the talk, all below the cut.
Andee joked that she looked different from the Wraithkeeper as she'd changed her hair.
§ Both she and James Lafantos (who played the male wraith for a while) are both vegetarians. They found it funny they were 'human-devouring vegetarians.'
Andee, "many many moons ago" was in Vogue magazine. She went to Paris when she was 17 and modeled.

She came from a very nomadic family and has lived in all the provinces in Canada and did a lot of traveling, so going to Paris was no big deal. She's been in 13 countries, and all the continents (including Antarctica). She was teaching English as a second language in Bonzarius, and Patagonia was the furthest province and you could rent a helicopter and do a tour of Antarctica as it was close enough. They'd fly you to camps (science, etc.) that were already there.

She actually began acting when she was 4 (theater/stage acting) and when she was 17, she wanted to do that, but tried modeling instead, so at the ripe old age of 25, she decided to move to Vancouver and pursue her acting career.

The difference between modeling and acting… In modeling, there is no union, they don't think that you want to eat so they don't offer you anything to eat, and maybe you're stupid, so "it stinks. But as an actor, you have these amazing unions that make sure you get fed, make sure you don't get hurt." She's very happy she was "too old" to continue modeling.

And things she has done (from her resume): stunt fighter, kung fu martial artist, has worked with firearms, swords, long staffs…and American Action. "Walks on two legs," she joked.

"Going into television and film, and being five eleven, almost six feet tall – closer to six one but don't tell anybody… and being the physique that I am, there's a smaller genre for women. And you're not going to be somebody's wife. Unless it's your wife is an alien." She really dove into the stage combat and sword fighting because she felt sci fi, for her, is such a fun genre to play in. She takes a lot of courses and trains. She was taking Praying Mantis Kung Fu for a couple of years. Then she'd box, or kick-boxing, so just cycle, every couple of months. "That's how you keep it going."

Firearms requires specific training and certificates so the first time she was handed an M-16 she was rather shocked. She's a Yoga teacher as well.

She is also a bartender, a skill that's transferable across the world. "It's a good way to meet people, and socialize and make some money."

Did she always want to be on stage? Yes. "Someone asked me, 'they said, how did you become an actor?' and I said 'I think I was really too lazy to do anything else.'" She laughs.

It's not an easy option, as well, there is the money issue when you have to pay the rent, or find yourself in an audition with a dozen others.

As for being the Wraith Queen, "it was about 8 to 9 hours in the beginning and we've honed it down to five," she said of the extensive makeup. She has done other prosthetic gigs that were 9 hours, 10. She gets through that time, but it's almost like meditation and she breezes through it.

What are the worst parts of modeling and/or acting? "What I enjoy so much about acting is that you get to have a voice. You're a three-dimensional character, so you have your presence, but you also have things to say and things to do but when you're a model, you're two-dimensional, you have just what the image looks like. So a lot of your personality isn't allowed—not a lot of your personal creativity, it's just really your agility or ability to move, and then experience. But really your specific style or specific contribution. It's more just who you are than what you can do. Whereas acting really opens up – especially on stage – because on the stage I can play a baby, I can play a 65-year-old man without any makeup. You have this complete openness of creativity. That's what I think is the biggest different, I find."

The interviewer suggested she's got the looks, etc. to do a Lord of the Rings movie.

This is her second time in New Zealand. The first time was in 1999 as she wanted to be on the continent that received the first sun of the millennium, and they had a massive rave called 'the gathering.' "Is that not an open door to my sci-fi career right there?" So In October 1999 she drove from Auckland to where the 'gathering' was held – in the rain – "it was green, but it was wet."

In the end, she got a t-shirt and some kiwi treats.
Now to the photos!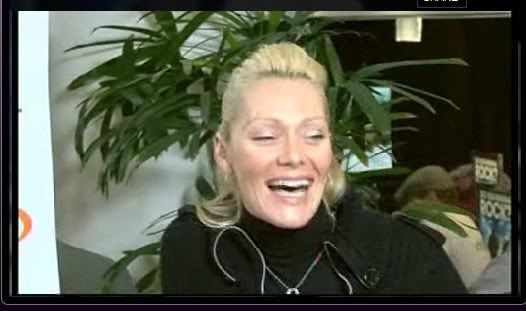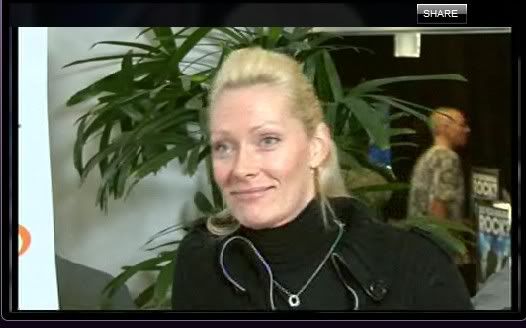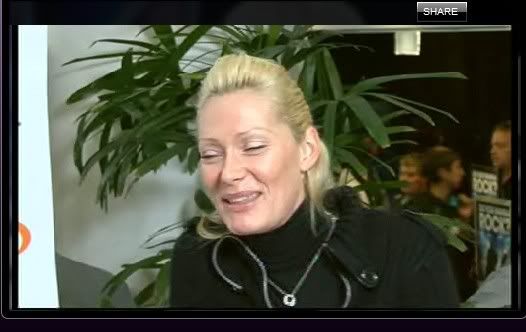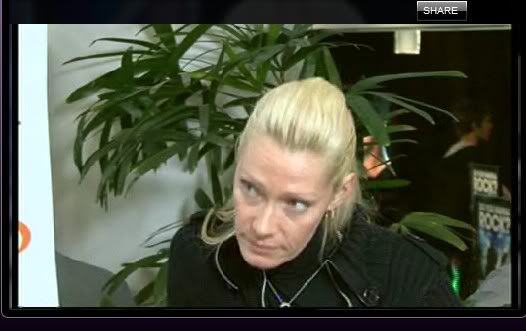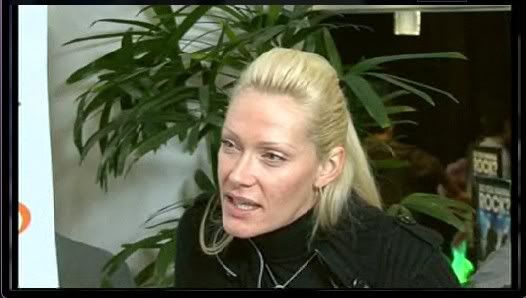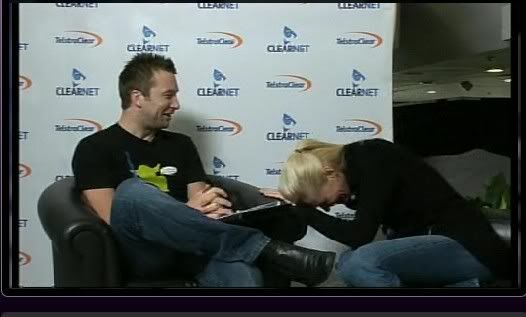 Talking about bartending right here ;)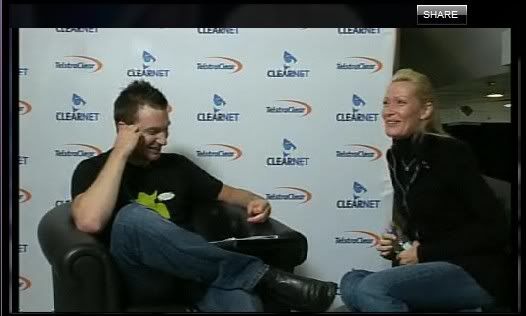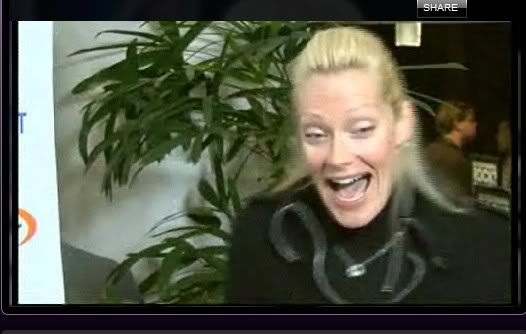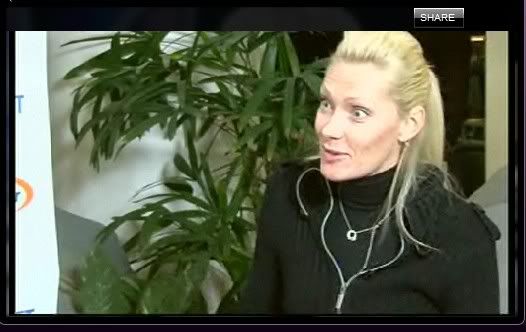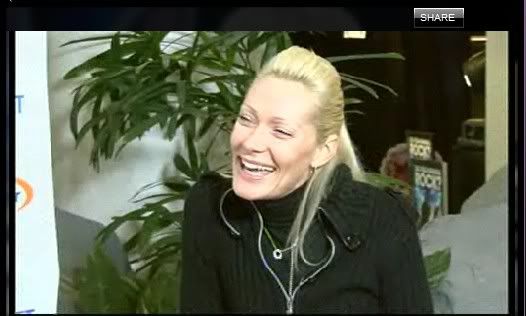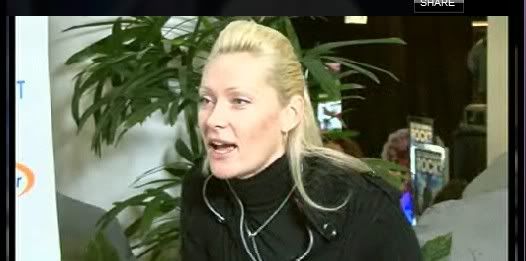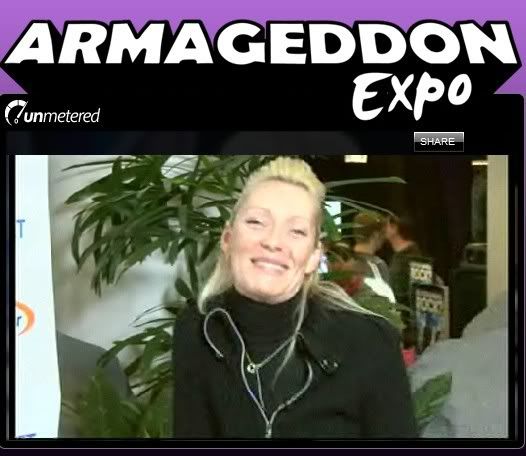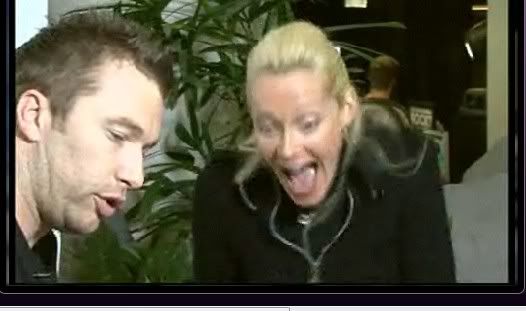 Andee's reaction to the freebie swag (T-shirt and candy). She was a hoot!

.