Two spoiler pictures from the February 2009 issue of SCI FI magazine. On stands now or very shortly, depending on your store's distributor.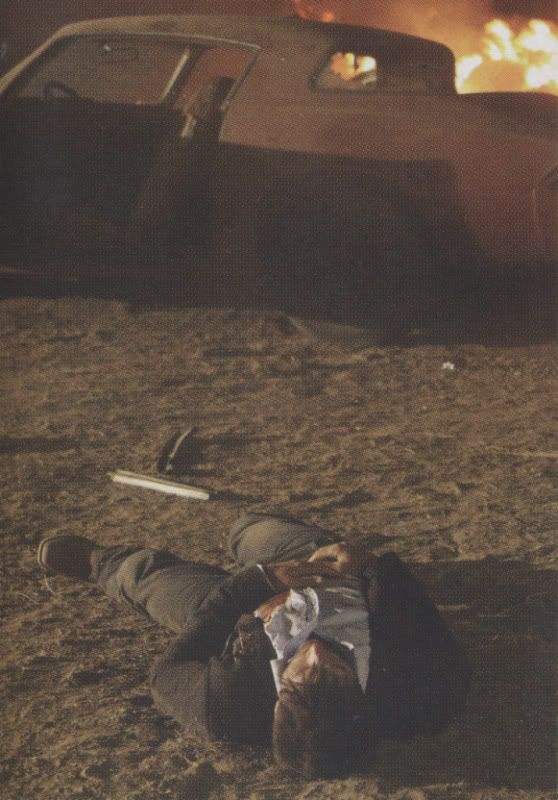 Meanwhile, Scifi.com/atlantis has this little box at the bottom about hearing the Rolling Stones 'Sympathy for the Devil' on Atlantis - no doubt in the "Vegas" episode as it woudln't fit anywhere else. I can't help think the cost of securing that song in the background was a budget buster of sorts as songs like that COST money, especially if you want them on the DVD later on (and it might not be, for all you know).

Anyway, thanks to pilota at GW for scanning the pictures. Ah, Shep whump!!! I really hope Joe Flanigan lands another new role soon (preferably a TV show so I can see him weekly!) A private eye or cop would be nice, or Jason Momoa's idea of him and Joe playing cop/Men in Black types who hunt down aliens. Oooh, I'd watch that with those two in it!.