Wow, that episode of Flashpoint just... well, it rocked! Rest of review, 'cuz no doubt it will have some spoilers, under the cut.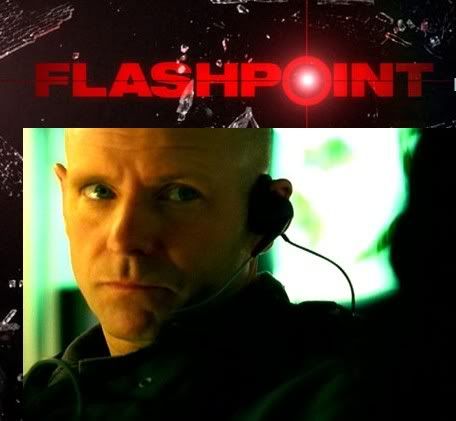 Photo snurched from CBS' site..



Anyway, like I said before, this episode was great! While Stargate Atlantis is still my favorite show, despite its untimely demise. I'm just a sucker for scifi shows with a buddy theme. But now, Flashpoint is up there in the favorites. Hmm, in fact, this is really the only show that I go "gotta sit down and watch live." Oddly enough, it's in the same time slot SGA held untl a couple weeks ago.

What I particularly liked about this episode is the emotional depths that the writers dug into,especially when it came to Ed Lane who is, yeah, my favorite character This is the kind of stuff that I'd wanted to see on Stargate Atlantis. I mean you've got Sheppard, who went through some pretty hairy stuff, and there's no emotional fallout. Here, we get to see the fallout and Ed gets to see a ghost-of-Christmas-future type scenario of HIS future if he doesn't do something. It took me a little while to figure out, who is playing Danny, until it clicked that it was Ron Lea, who I remember more from his role on "War of the Worlds" way back when (the TV show, not the Tom Cruise flop) as the leader of some place called the Creche (I remember this, but not where I put the car keys)..

Ah, I'm once again in love with made-in-Canada products. The last one CBS picked up - Due South - was great, and this one looks like it will fall into the same vein (only grittier). I'm recognizing folks I'd seen on Due South on this series now in guest star roles, and because I hadn't really looked at publicity material on Flashpoint, it clicked that David Paetkau (who plays Sam) was the rocker type who was the first to die horribly in Final Destination 2 (which I think was the best of the bunch).

Just hoping this comes out on DVD one day. Virtually all the shows from Canada that I loved (Adderly, Night Heat) aren't available on DVD or tape.