It's the eighth anniversary of 9/11, so I thought I'd post about it. I went to the local 9/11 anniversary at the fire department, which comprised the police, fire, EMS and kin of those died in the tragedy. It was solemn, especially since it was raining and gray and windy, but uplifting just the same to see all the people.

This is a photo I took down at Ground Zero back in September 2006, when they had artwork and such up.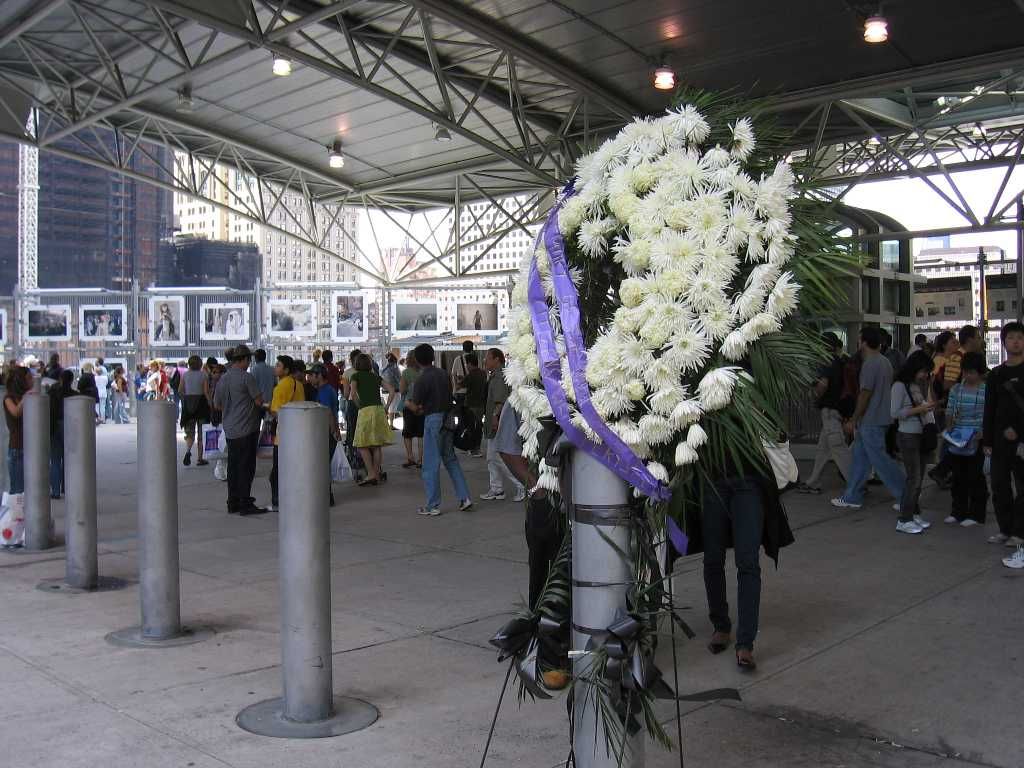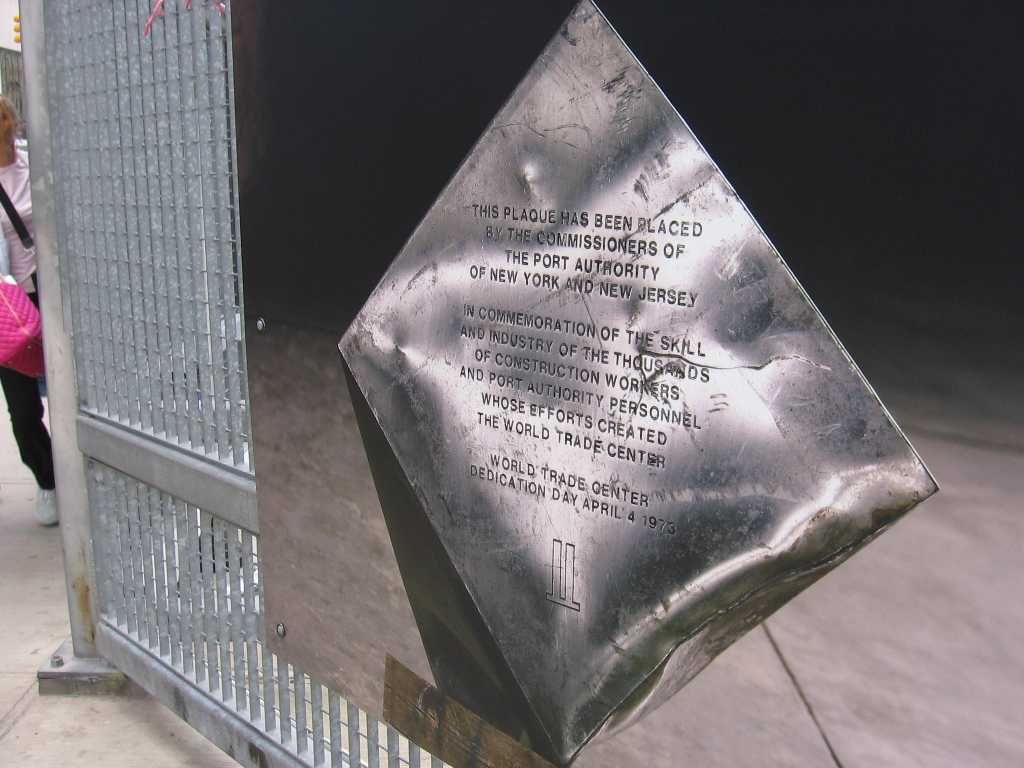 And my earlier memories (from last year's blog entry) with more photos, etc. are at http://wraithfodder.livejournal.com/238266.html .