The tree in my room. Notice the Dalek (not decorated, but at least he's there), next to a glass penguin (in front of Dalek) and if you squint, the cute glass pig. At right, you can barely make out the new Godzilla Xmas tree ornament.

More Photos under the cut




Closer picture of Dalek and his buddies. Got the pig and penguin at Pier One. Cute.



And here's Godzilla. No, he's not auditioning for American Idol, but is chewing on a train!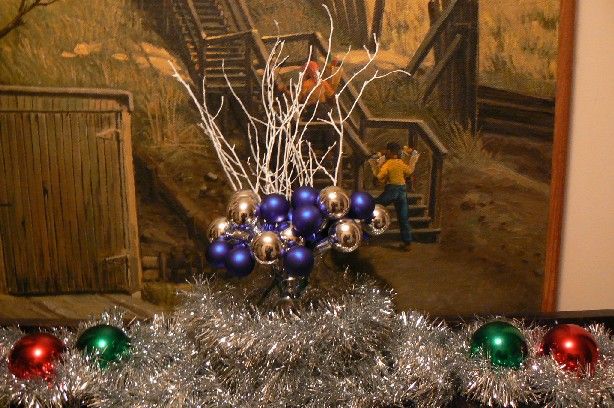 These are just, well, baubles. Found them in a box so stuck them out just for the sake of pretty stuff. Painting behind is one my grandfather did of Pittsburgh many decades ago.



This is the tacky Christmas tree atop the TV (obviously NOT a flat screen!). If you look closely, it's got the penguin decorations I got last year at Borders (alas, didn't see any this year) and what is very scary is that the Godzillas haven't moved since last year. Yes, they've been holding up Xmas ornaments for a whole year now! And the dragon has had the Xmas antlers on for a year now. but, mind you, I have dusted around them ;) And they're sitting on purple Santa hats, since I had them. Does this win for tackiest tree?? ;)



And lastly, took this today, since it's going to rain and it will all be ruined. Shot this around 3/4:00 pm so the long shadows are coming in. That's the dog cage in back, although we rarely use it.