Just downloaded the digital camera, so decided to share a few photos...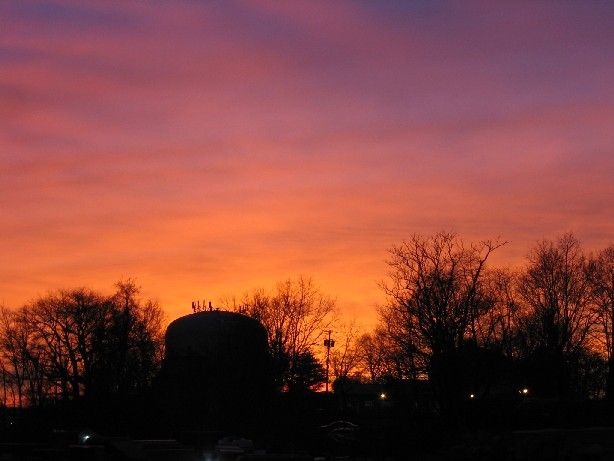 Sunset, taken in parking lot in mid-January 2010. Just gorgeous colors.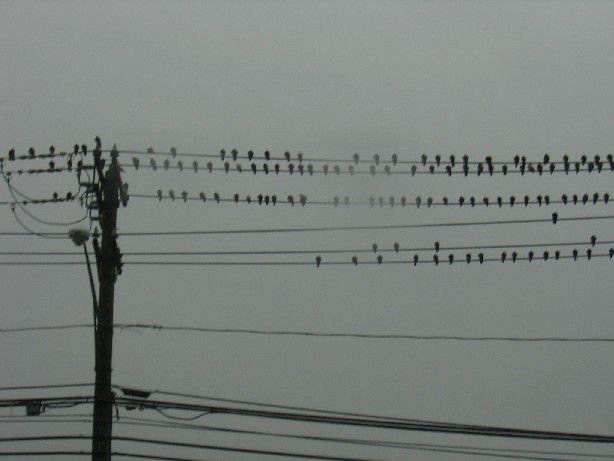 Shot through a rainy car window, pigeons just settling in on the wires.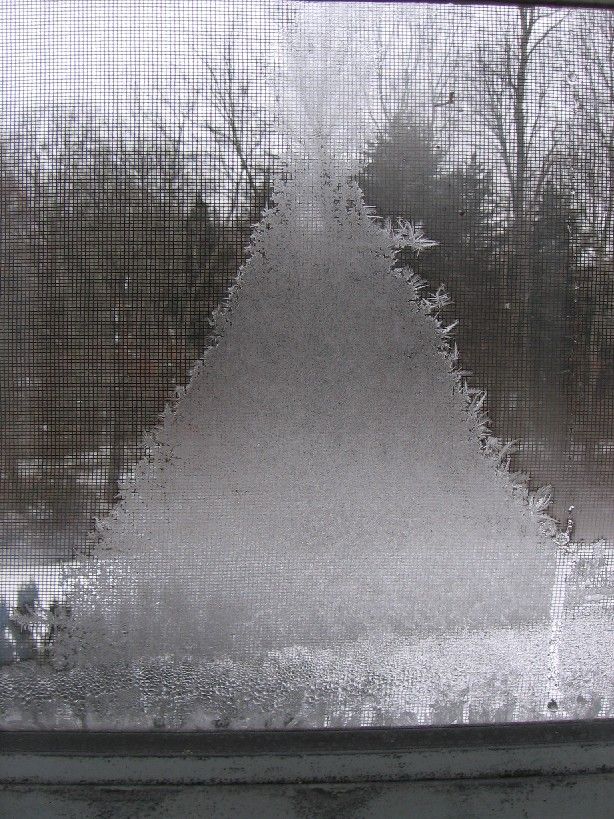 Frost that built up on a door windowscreen.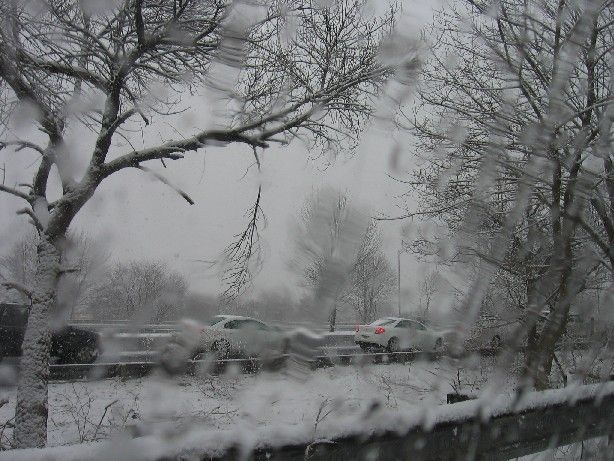 A snowy, wet commute, as evidenced by blurriness caused by melting snow in car side window. Interestingly, all these photos were shot in color, but they turn monochromatic in winter. I like the red brake lights in the picture.



Another angle.



Lastly, fuzzy sunset shot, which I liked for the colors and the way the parking lights turns into little V-shaped images.