Brand new Jace Hall, season 3, episode #4, and more Joe Flanigan (Stargate Atlantis)!
http://video.ign.com/dor/articles/1062228/jace-hall-show/videos/jacehall_prt_ep4a_21910.html
Contains swearing, so cover little ears. And segments without Joe – yes, your ears can get blistered. Joe appears at 4.43 mark and the 7.45 mark (note that the HD version froze at the 8.40 mark, but there was no Joe past that point)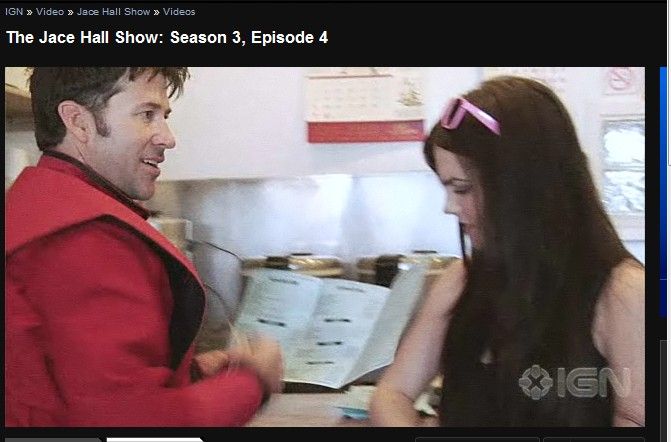 When we last left Joe, he had eluded Jace and Todd, who are anxious to retrieve the precious suit. Meanwhile, Joe is impressing a lady with the suit.




And she's doing what many of us would kill to do – touch the "V" suit (or rather, its contents * cough * )

Now if this were Sheppard, he wouldn't let a pretty face fool him--. Oh wait, what am I saying?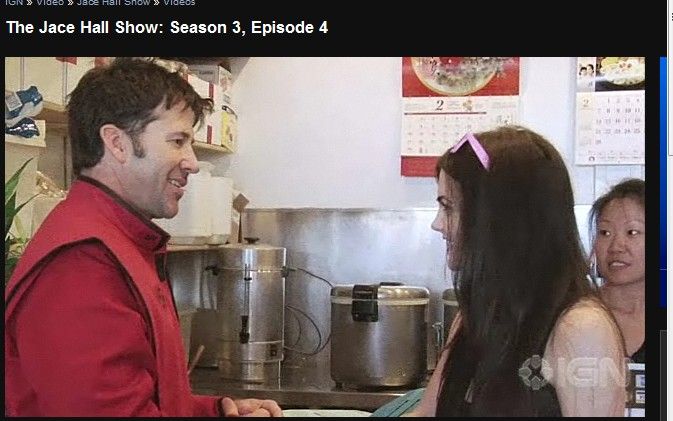 "They're putting me in 'V'. You want my autograph??" Jillian pauses; she just wants a napkin, which is behind Joe.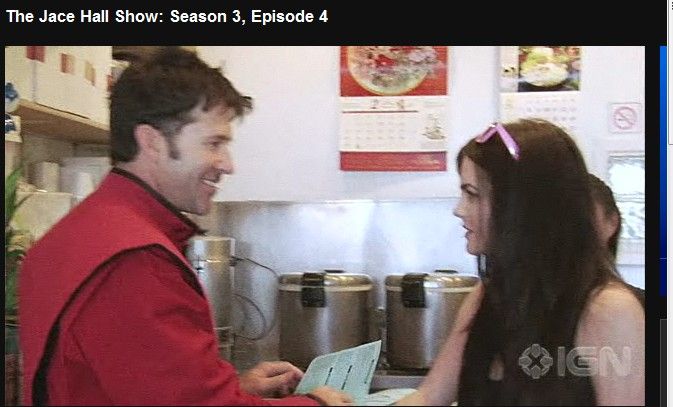 "Who should I make it out to?" he goes on, unaware that danger lurks very close by...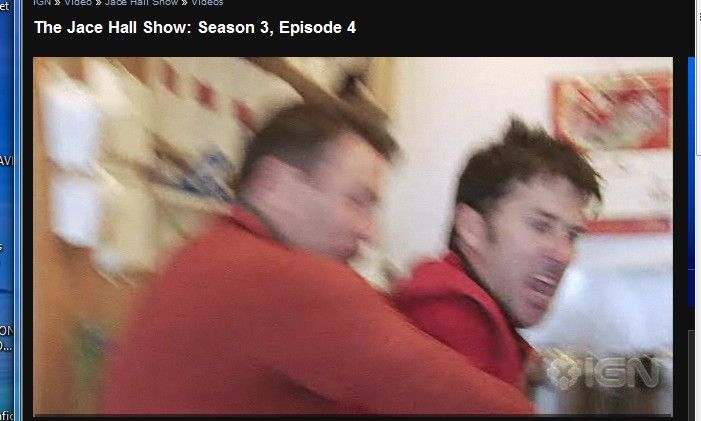 Ooof! It's the dreaded "We want the suit back!" person!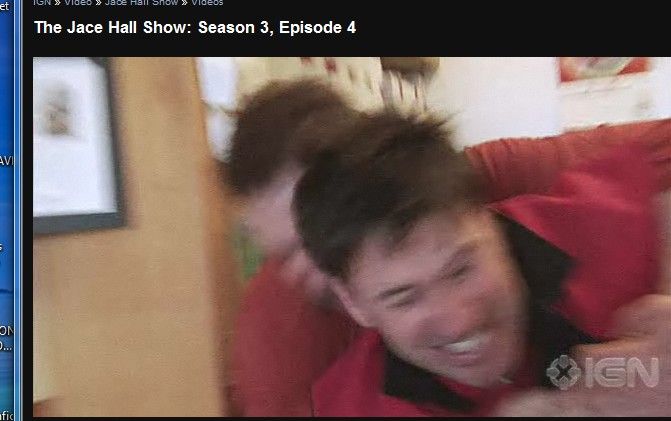 "Hey, you're wrinkling the threads!"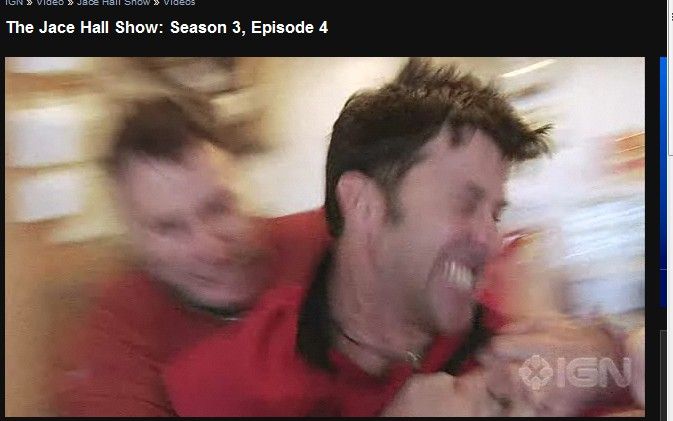 "See how white my teeth are?"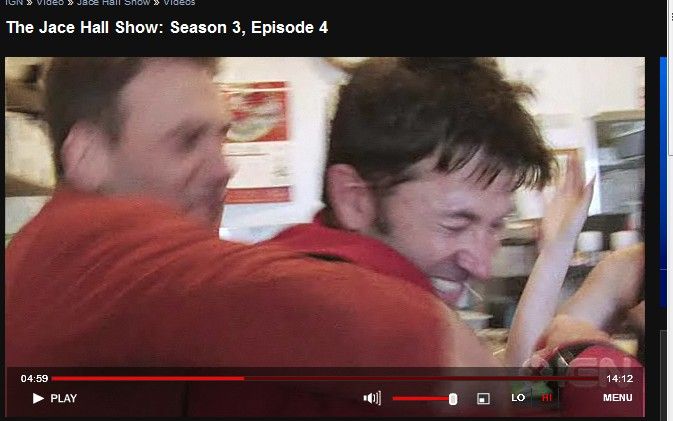 but Joe breaks away from Todd's evil clutches. Darn, everybody wants the suit that Joe just does not want to give up. Perhaps if he could just produce the sales slip…
7.45mark
So Joe has escaped. Instead of blending in in, uh, geez, not many places you CAN blend in in THAT suit… anyway, he's roaming around a deserted parking lot. Cue the serial killer/kidnappers who always lurk in those places in the movies, or worse (insert JAWS music) the men who want the red suit back!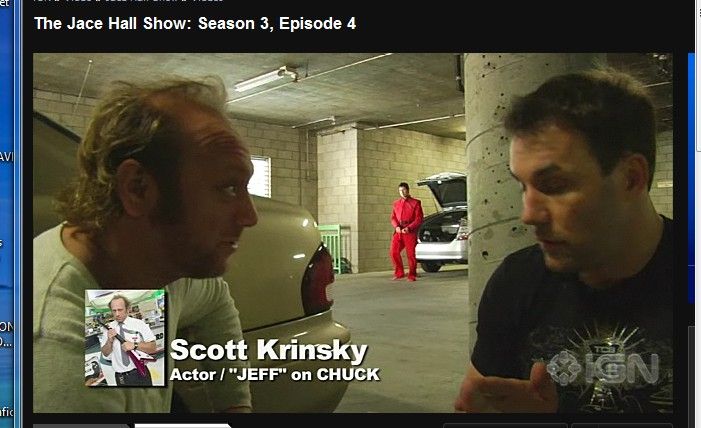 Joe spies his targets, who are busy wondering, gee, where is that Flanigan guy? WHERE could he be??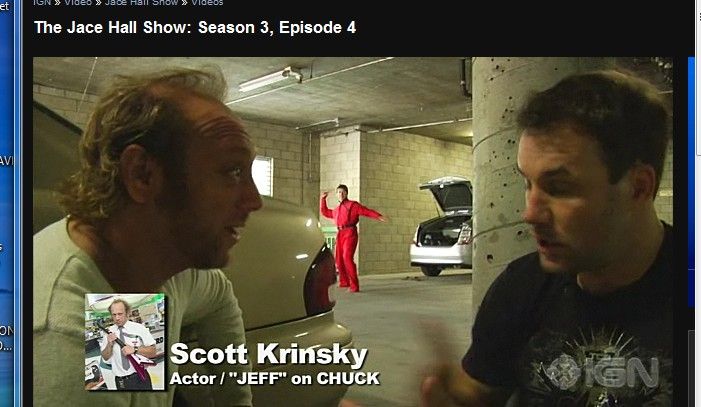 Bombs away!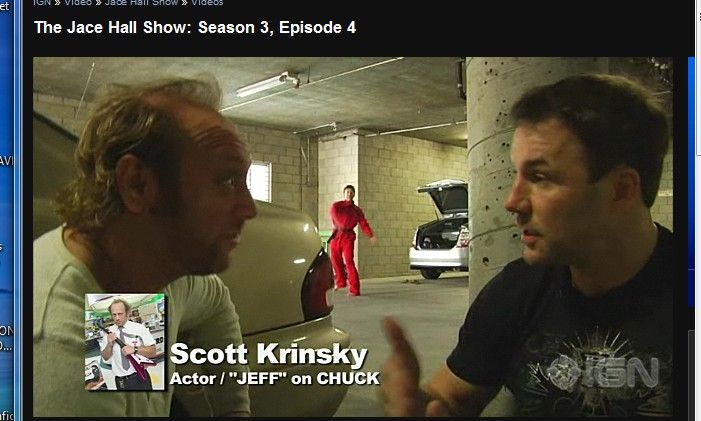 INCOMING! Say, is Joe barefoot again??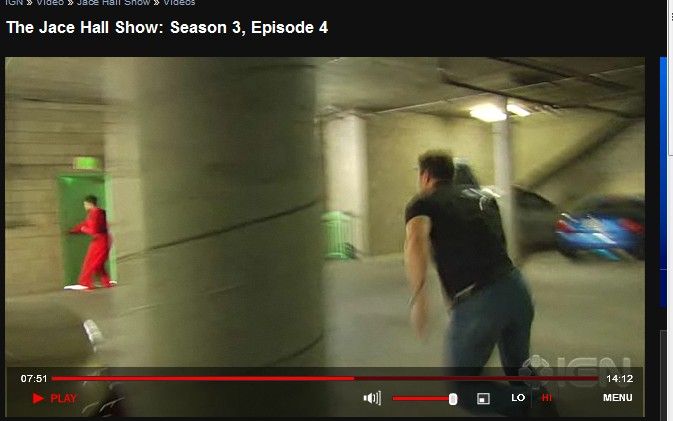 And I can't print the actual words posted as I don't post that kind of language, so anyway, Joe takes off and escapes.
HD version stuck at 8;40 mark.ARGH! so went to the low def version but alas, that was it for Joe, so, we must tune for next week

And that's it!