Photos from the recent Paris, France convention, and there is one shot of David Nykl and David Hewlett (alas, the top of the latter's head!) but here's a cool shot of fans dressed up as the Stargate Atlantis folk: Ronon, McKay, Sheppard (a good one!) and a Wraithkeeper.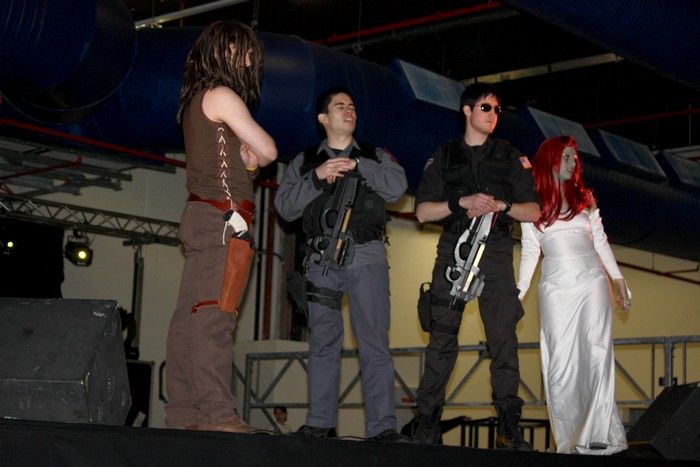 Photo copyright to folks below



Rest at http://www.actusf.com/spip/breve-4976.html

Always wondered what cons outside the U.S. looked like.