Early this morning, the snow was still on the trees. The snow just sparkled from the dusting we got last night. Alas, then the sun came out in full and the snow started dropping off the trees in fat gobs (except on the trees we'd like the snow to really off - it's not, of course).



Snow on the big maple, while in foreground, it clings tenaciously to the yew bush.




Nothing stops the Canada goose! The tide came in really high, probably due to all the rain we got yesterday before it turned over to snow.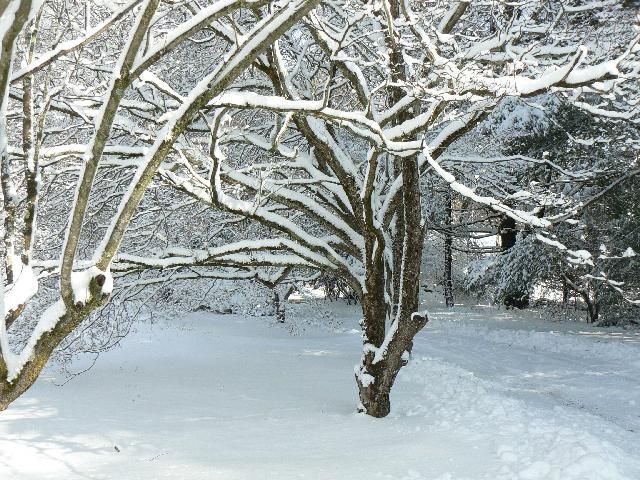 And the snow hasn't melted yet.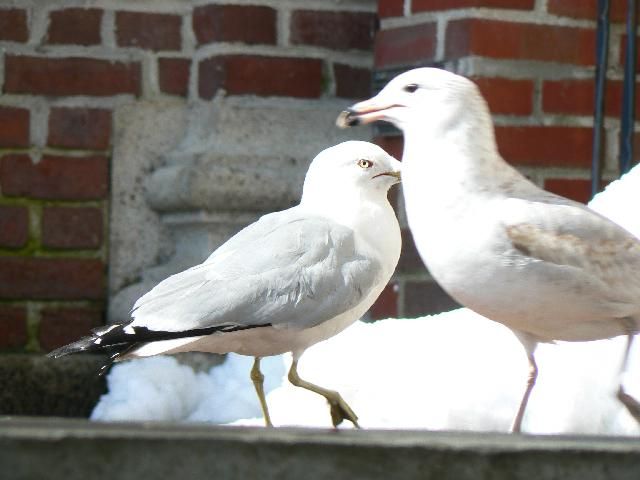 Seagulls hanging around a local building. I love the evil look on the one.



I love how road signs always look so vivid against snow.



Local road, mid-morning.

And here's a video of my drive home on Friday. Yeah, really shaky camerawork!



And that's it!