Wow, I actually won this artwork photo!!



Stargate Universe "Destiny" picture autographed by Brad Wright, Robert Cooper, James Robbins, Mark Savela. Propped up by helpful Daleks and a one-eyed Roxi.



I was minding my own business on twitter, when @MarkSavela tweeted...

@MarkSavela Three part Question: The line "Oh My God" is in #SGU 's eps "Space". Name 1. The character? 2. Actor/Actress? 3. Where they are? In 2 hours!

@MarkSavela Watch #SGU live and answer by 9:00 am tomorrow for a chance to win this: http://www.twitpic.com/1987da Direct answers to me. Random draw.
and then he posted the answer:
@MarkSavela Thanks for the responses. Answer: 1. Dr. Lisa Park 2. Played by the Amazing @SpenceJen 3. In the observation room 4. With the candlestick.

and then...
@MarkSavela The winner of the signed Destiny pic is @wraithfodder. Congrats. It was originally @DavidBlue, he had to be disqualified for obvious reasons
and I saw this too on my list of tweets from David Blue to
@marksavela oh MAN!!!! Sonofa...
Heeee! I'll just go 'eh, he wanted to win' ;) Anyway, I was oblivious to all this, being at a twitter- free (grrr) zone at work. So suddenly I see tweets from folks going "congratulations!" then find out I won. Very cool!

I babbled to
@marksavela I... I won? I WON? WHOA!!!!!!! OMG, I'd like to thank the Academy, my agent, no wait, I'd like to thank/hug @marksavela! COOL!

then I posted my reaction to twitter. Yeah, well, it was what I had handy ;)
http://twitpic.com/1czusb - My reaction to winning Destiny signed pic from @marksavela..sorta ;)

And here are some pics Mark Savela put up at his twitpic account to authenticate the randomness of the winner being chosen.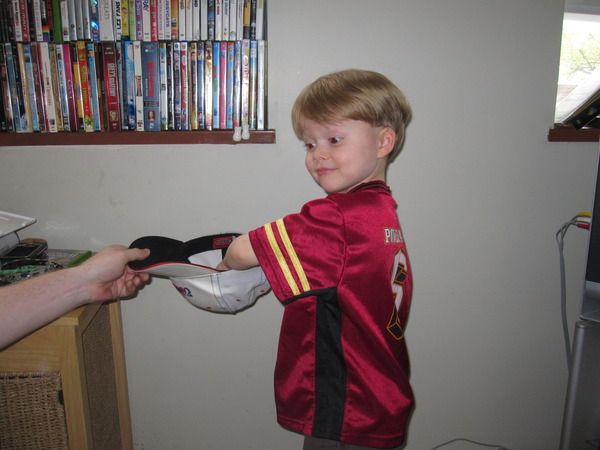 Snerched from @MarkSavela's twitpic - I wanted to obsessively memorialize this incredible event (*cough*) with a LJ entry ;) Anyway, 'Big E' draws a name. Contrary to any rumors, I did not bribe him with Milky Ways or other candy bars, cuz, well, I tend to eat those as soon as they cross the doorway ;)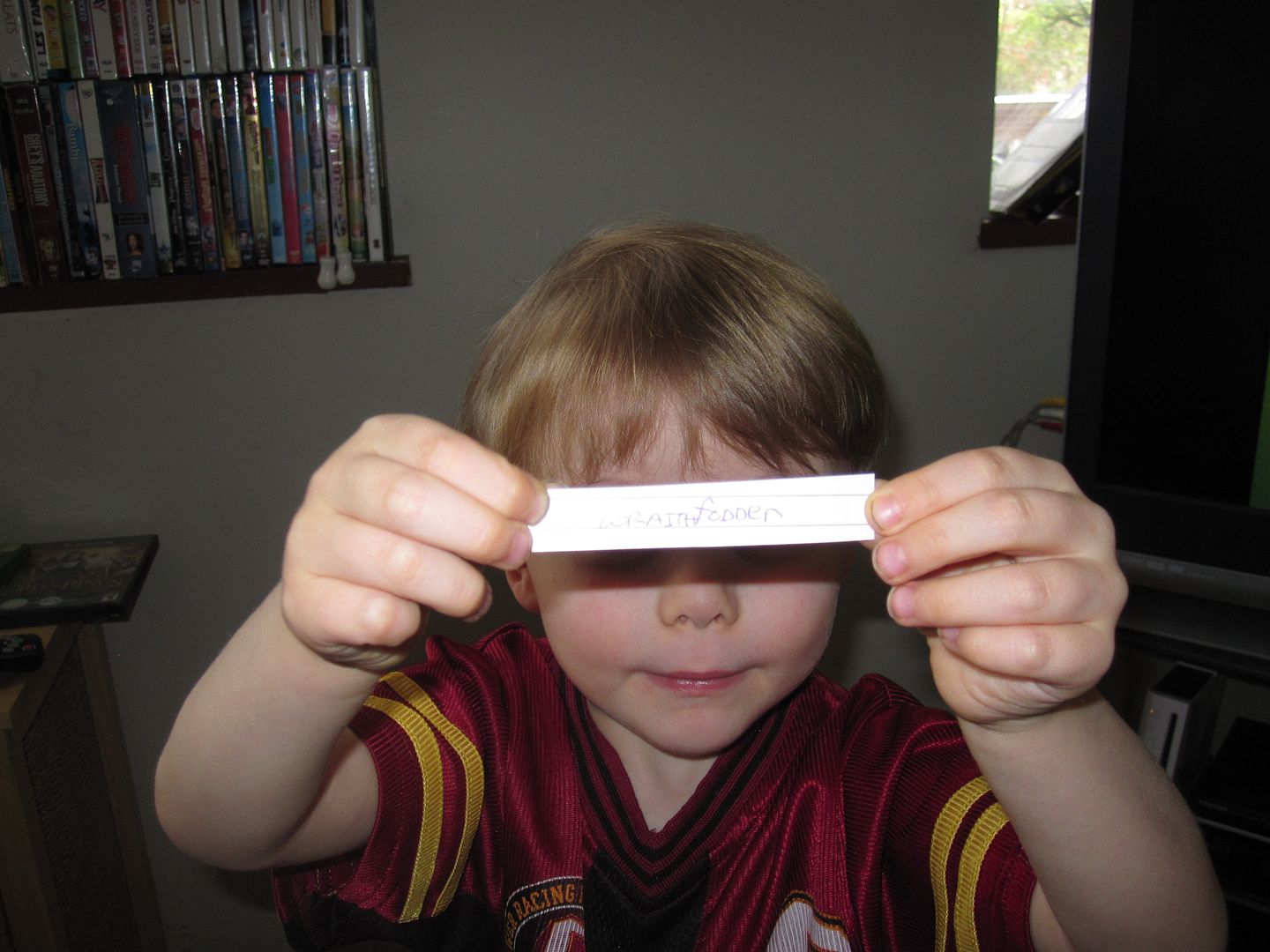 Yeah, you can't read it, but it says 'wraithfodder'. Original big copy at http://twitpic.com/1cyyam




This is the photo Mark Savela posted, which looks so much better than my quick shot with no lighting correction. ;)

It took longer to get. I came home on Monday, put the dog out, yelled at dog when he attacked the wheelbarrow (he doesn't like it for some reason) then when I turned, I found the FedEx paper doohickie on the door. Okay, I missed it. Darn! So, I signed it, put it on garage door where it was obvious a blind man could see it. Well, Tuesday rolls around and FedEx shows up again, and I discover (cuz I went to FedEx and put in my work email so I could track it) they did NOT see it. Another 'exception'! Heck no! So I called FedEx - yes, they had the package and I could come down and pick it up. Did a quick mapquest thing. Not far from work, so after work drove down there, through potholes, nearly flattening an idiot - truly, an idiot - big woman in too tight pants with red hair just walked right in front of my car yakking on her frigging *#>@! cellphone and looked at me like she owned the road. If I'd hit her, my car would be toast cuz, well, she was BIG, so I braked. Grrr... Found the barb-wired encased FedEx parking lot (yeah, not in best part of town) then waited while a guy was shipping a broken item back, but he had the wrong number. Finally while guy got on phone to whine, FedEx guy got my box, my ID, and I went on my way.

And yes, I like it very much! :) (to answer Mark Savela's tweet which I just found). I must now find a frame to put it in so cat will not chew it up. I think he was a silverfish in previous life... Photo is still in FedEx box, safe and sound, and up high.

So, big thanks to Mark Savela and the folks at SGU for making this random win possible :)