I went to our local 9/11 ceremony at the fire station today. I have missed most of them, as they're doing the work week and I can't always get time off, but did attend last year and did this year. I took a few photos at the ceremony, but mostly listened...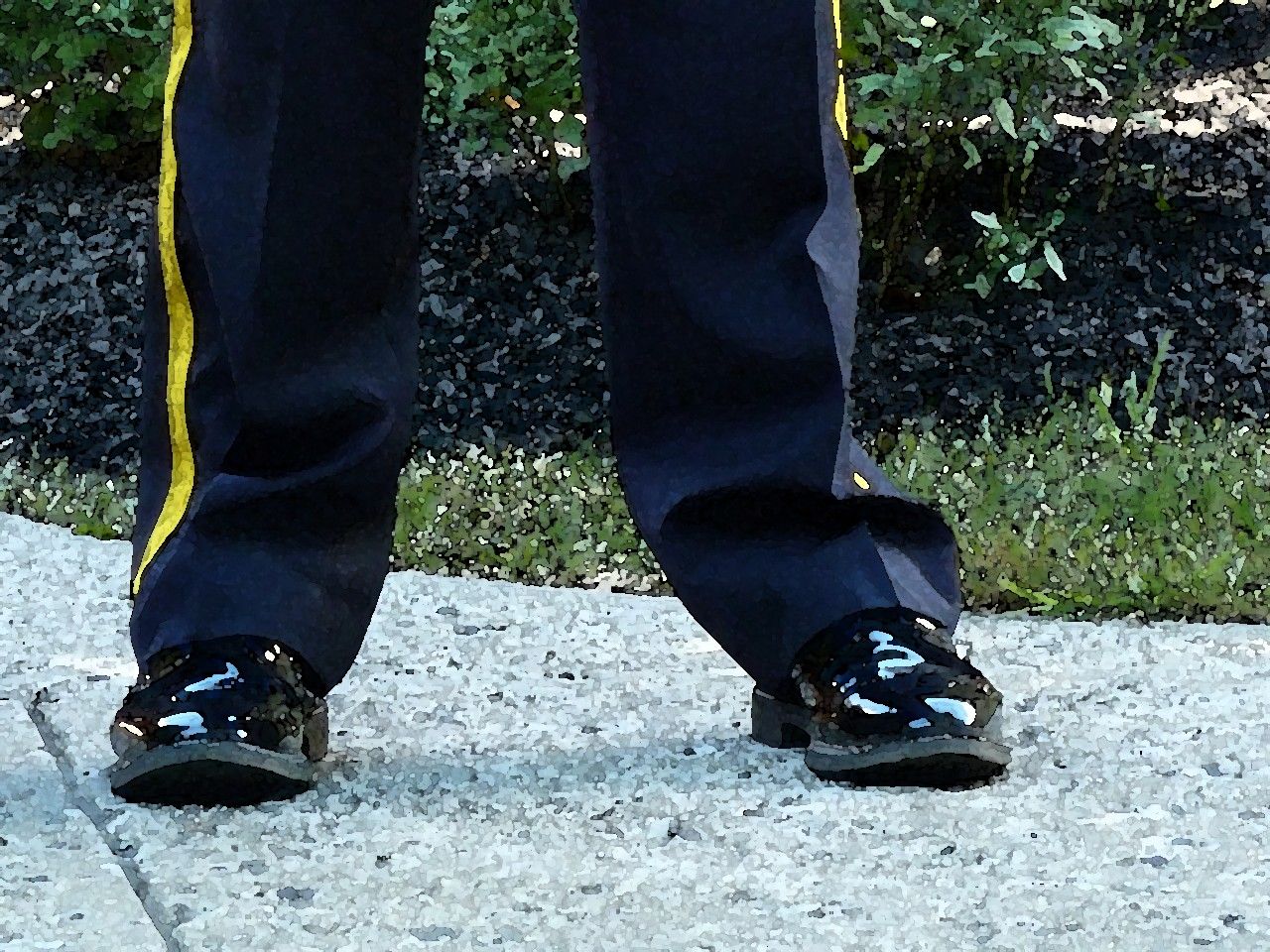 Although it may look odd, all the fire and police who were there were in their dress uniforms, all with highly polished shoes. I also decided to try out the 'watercolor' feature on my photo editor.



The U.S. flag was held for the flag raising which concluded the ceremony.



Officers wearing white gloves, almost blinding in the bright sunlight.



A retired seeing-eye dog was among those attending the ceremony.