Well, this basically went to waste due to the emergency vet clinic visit, but I figured I'd post the photos...



Yes, you too can make colorful brains out of Jell-O.. I got the eyeballs at a party store. Only time of year you can buy them, of course.

Here are more!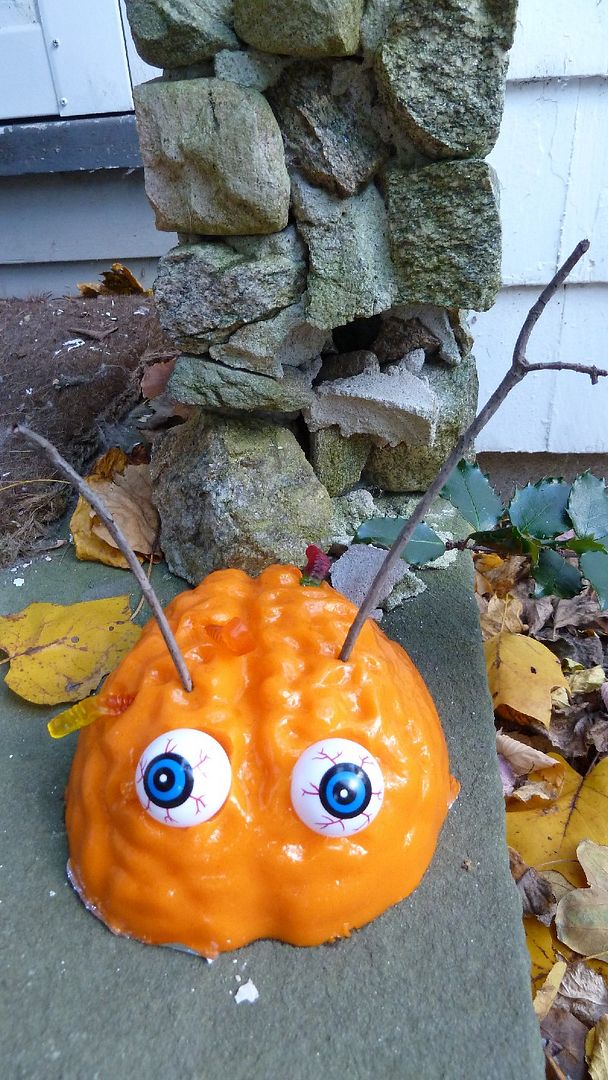 The orange brain, with high-end antanne ;)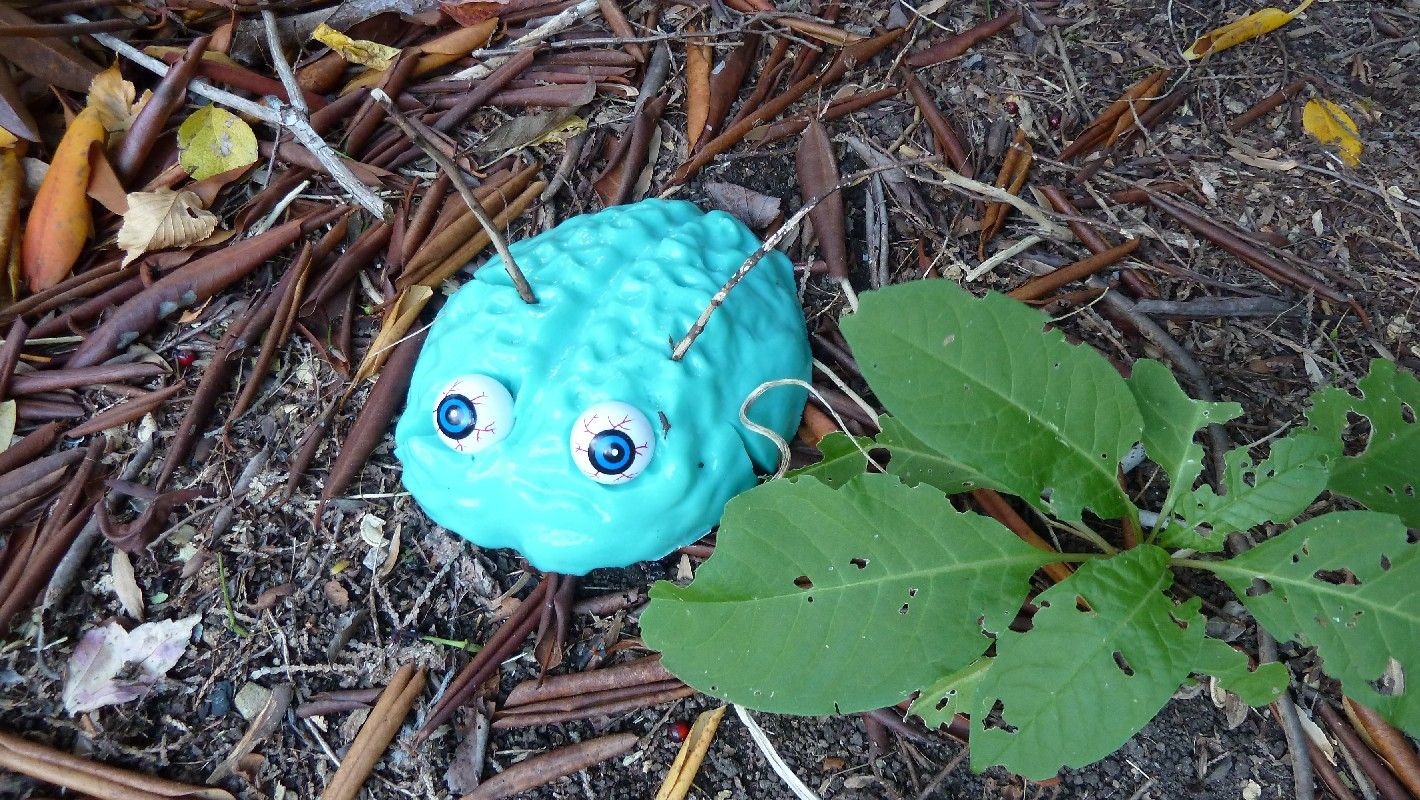 The blue one didn't jell as well - maybe too much water? My god, blue Jell-O tastes soooo ... fake..WEll, I had to do something with the jell-O that I dug out in order to place the eyes.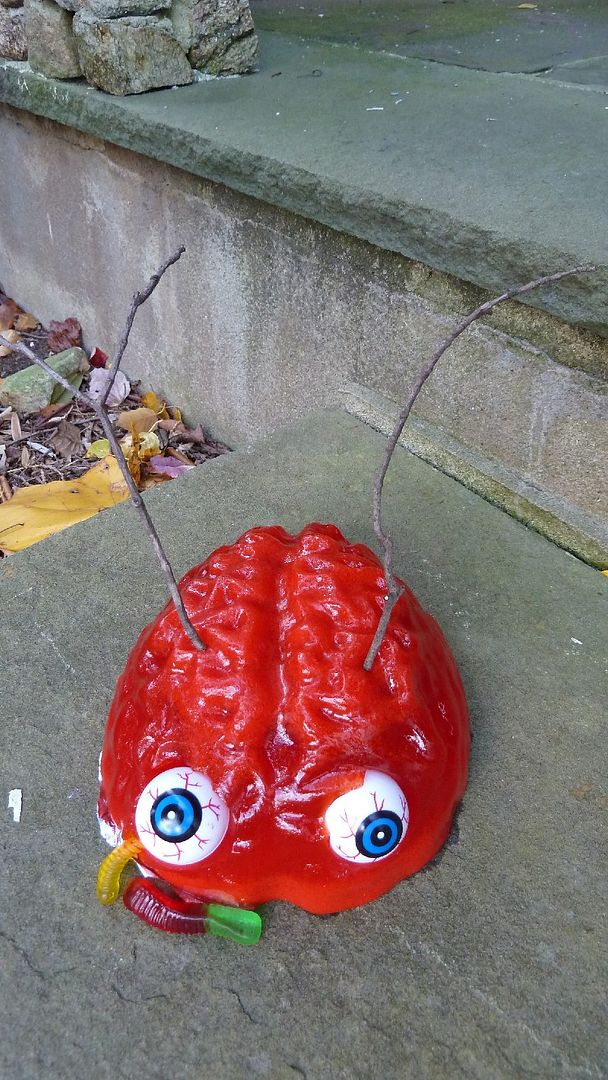 My favorite, due to gummy worms leaking out and well, it's red. It was someone's favorite too, as you'll soon find out.



Obviously, from Springfield (The Simpsons, home of three-eyed fish) ;)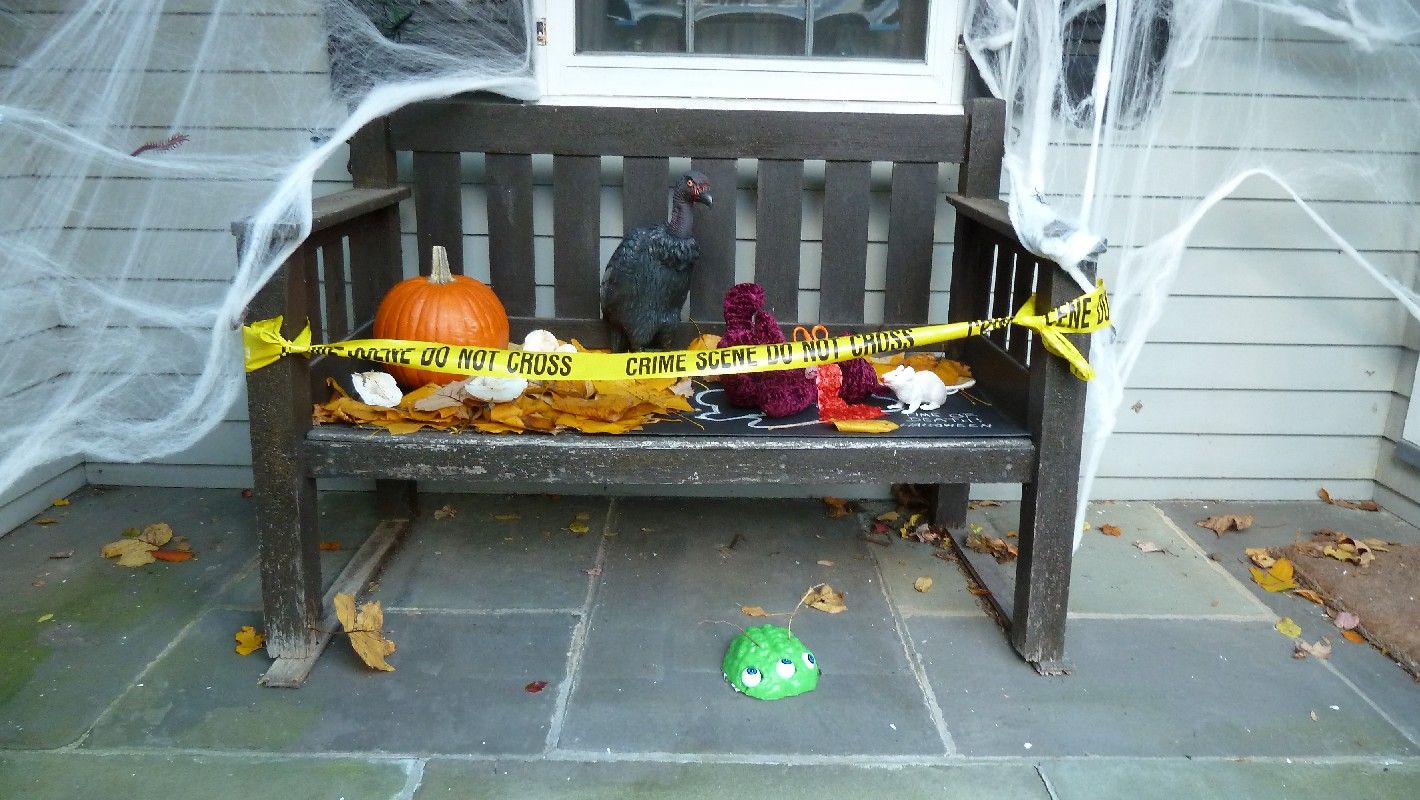 The porch.



The crime scene, with the teddy bear who's head nearly came off when I was taking it to tag sale. Blood was made of jell-o and flour. One girl touched it and said "gross! what is it? I touched it!" and I told her. I swear, the girls are a lot more fun than the boys, who seem into getting candy more.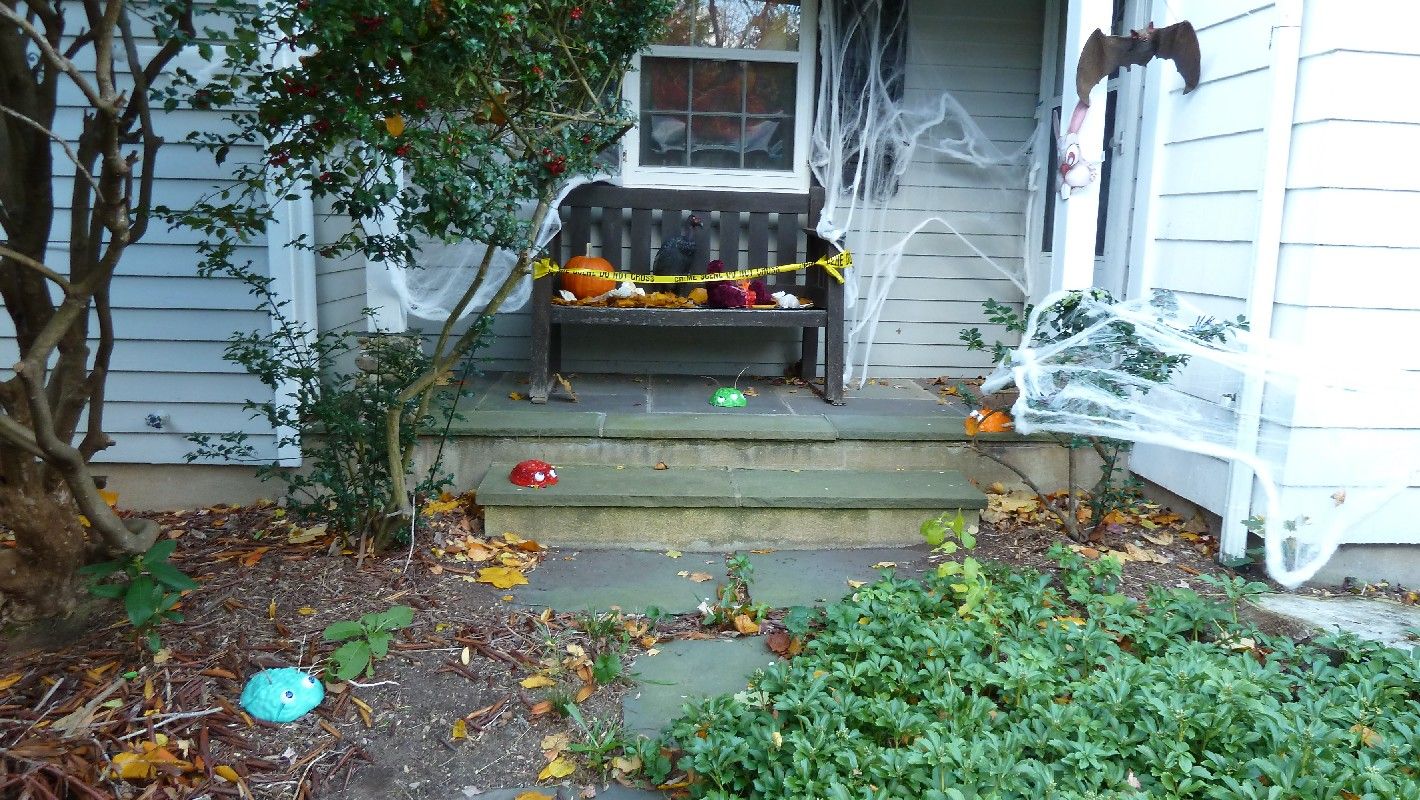 Long view of artistic placement of Jell-O brains. Oh crap, I just remembererd, the giant spider is still outside...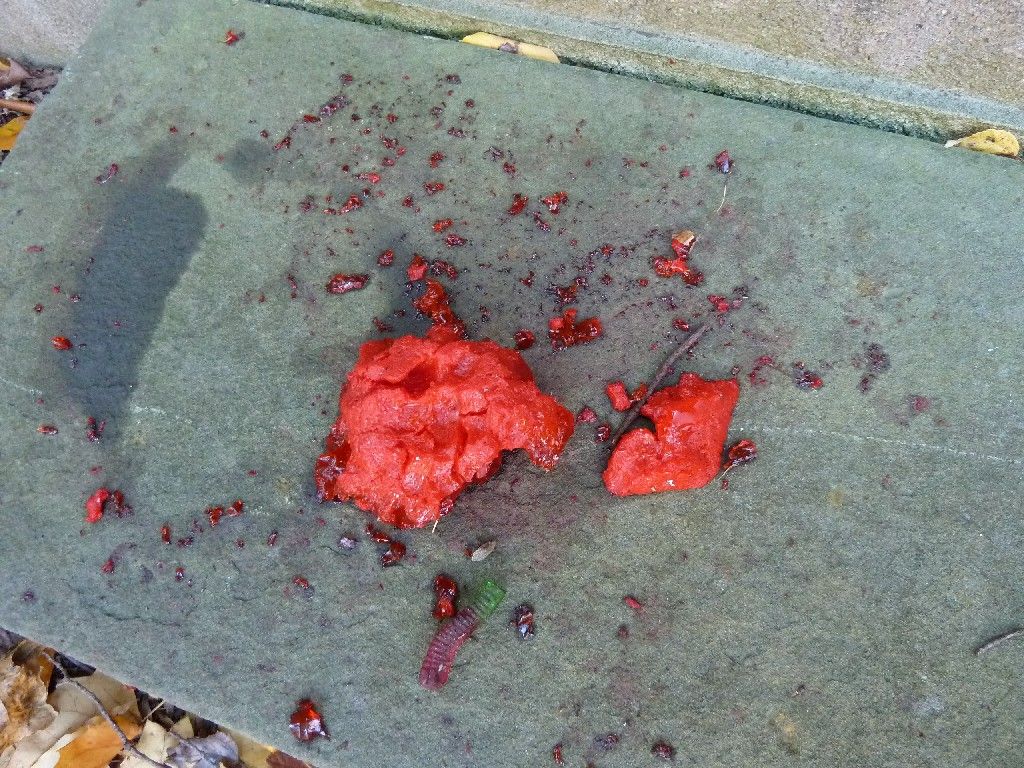 .The remains of the red Jell-O. When I got home from the vet on Sunday night, it was late and my brother had brought in the candy I left outside and turned off the light. Hm, maybe for 20 minutes. I went outside and went "who the heck vandalized all the brains?" The orange one was shoved off the porch, the blue one torn up, ditto for the red. The green was basically untouched, but all the eyeballs had been removed and scattered. Then I saw it, Sitcky little footprints. A raccoon or maybe possum, but probably former.

When I came out the next morning, this was what was left of the red one. I still have to dispose of them so have to boil up some water to remove the residue, unless some sugar-hungry squirrels come along...