First, want to thank everybody for your comments in my previous post on Rory. They were very very much appreciated!

Rory's still hanging in there. The prednisone is giving him some extra time, although how long, we simply do not know. Could be days, could be weeks. I let him spend a lot of time outdoors this weekend as the weather was fortunately mild.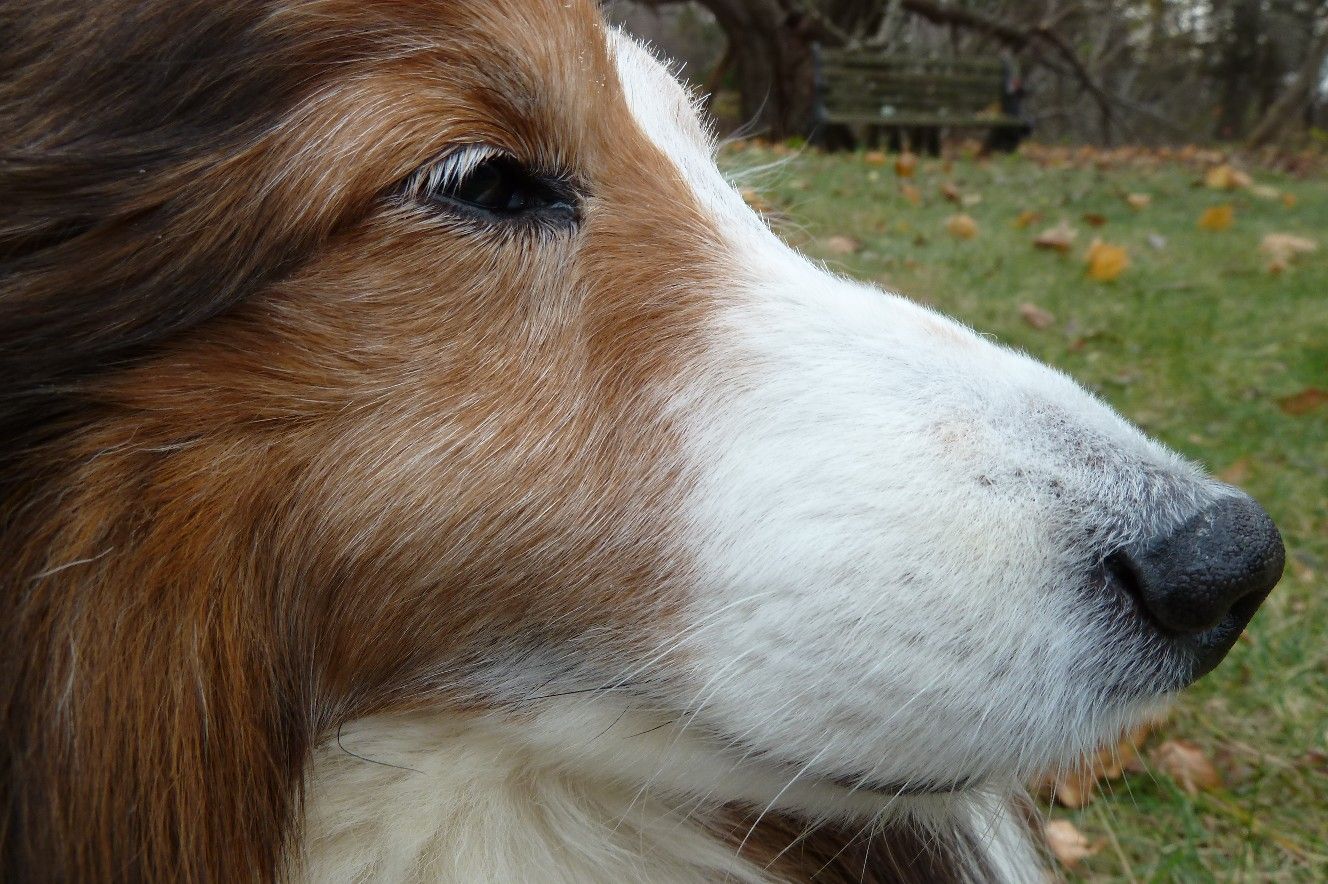 He mostly sat around, which is what he normally does, watching birds, squirrels, etc. At first I stuck him under a blanket as it was windy...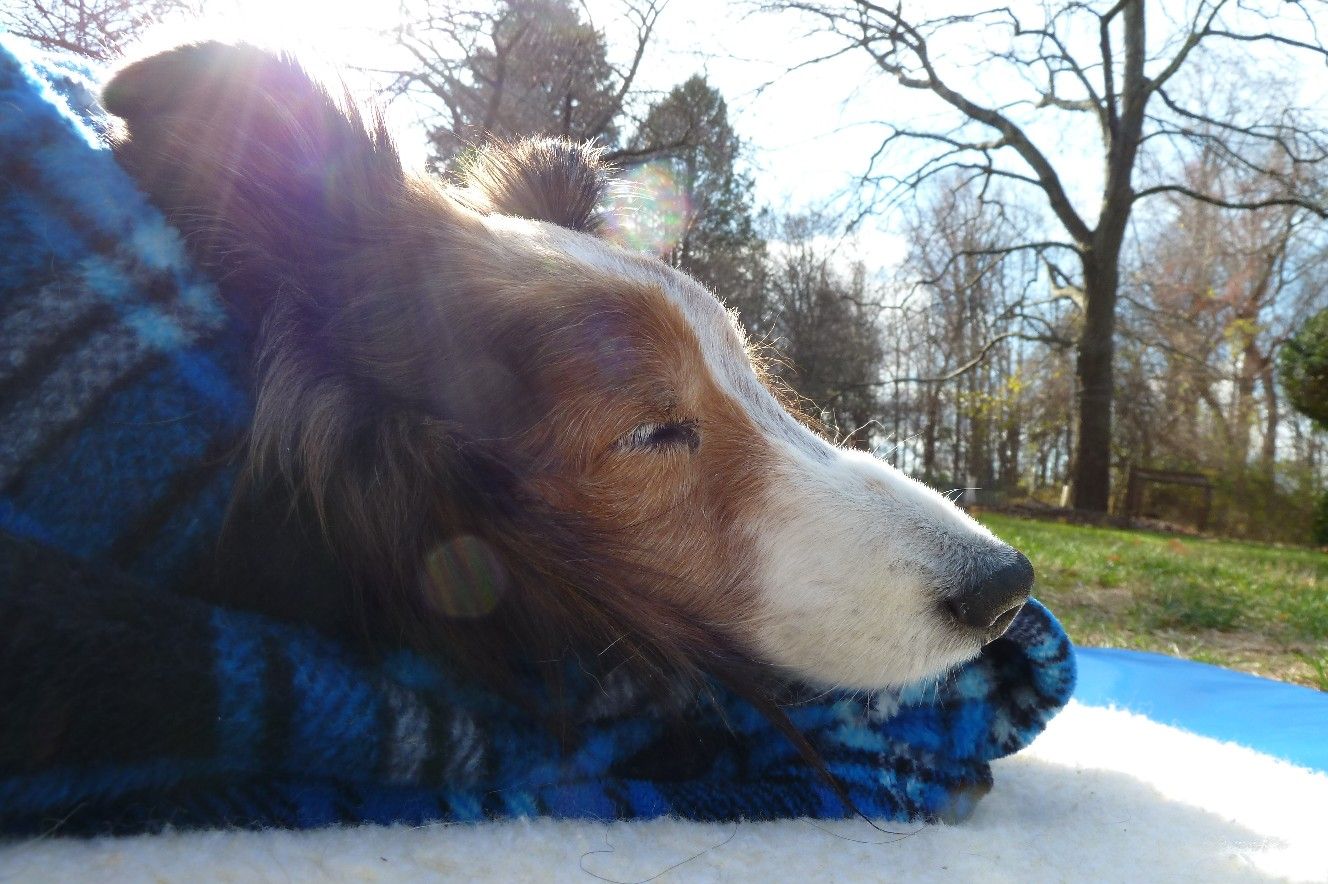 and he snoozed for a while, like some patron on the deck of the Titanic (I swear, whenever I see anybody wrapped in fleece blankets I think of soon-to-be-sinking ships). He stayed like that for a while but then decided, blech, too warm. He likes the cold. Always has. In the winter he would sit on one patch of snow as the rest vanished when spring approached ... his little castle of ice and snow! ;)



He's got a cage outside, and he likes to either sit besides it or in it, like his own little den.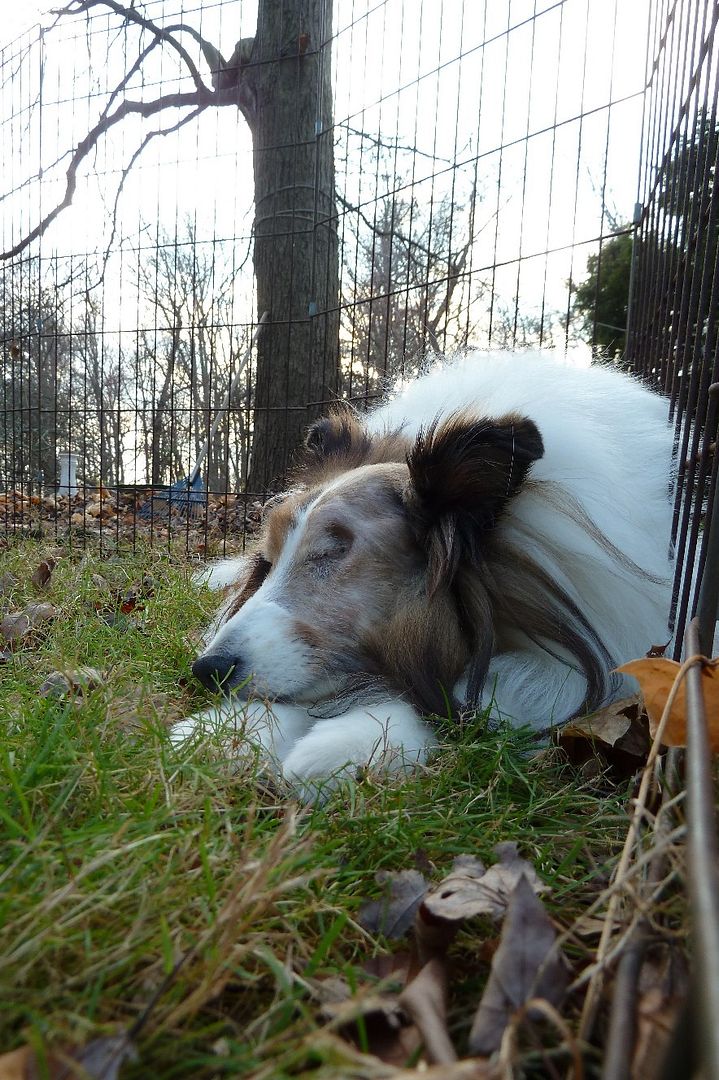 And yeah, it might looky squicky to some but seriously, the eye has healed up wonderfully and since we did not opt for the fake eyeball, it sunk in a bit and fur would have grown up and covered it. And since the fur that was shaven during the surgery hasn't grown back entirely, it looks sort of Tim Burton "nightmare before Christmas" ... I've actually gotten very used to it and don't mind it at all. Occasionally he walks/bumps into things as he's still adjusting.

The prednisone has given him a boost - the vet's office told me that when it stops working, we will know. Today I picked up information on cremation. I'd bury him with the rest of the pets, but... I have no idea how long we will stay here, and I do NOT want the coyotes digging him up. The last pet was buried over a decade ago, and the coyote population was tiny at best. Now.... a lot.


And he wanted to play with his ball, so I threw and he fetched it a few times, as well as fetched his stick.

Because he likes to sleep on the cool ground, or floor, I'm opening my window a little at night so the cold air comes in and makes him more comfortable. I think it helps also with the pleural effusion.

So, taking each day at a time.