And here's the rest of my Mediawest*Con trip diary.




When we got to the hotel, the big shock came. Our rooms were read!. Unlike in the last couple years, where there had been some major screw-ups, there weren't any. It also helped that our roomies from CA had arrived at 1:30am and thereby secured our rooms. Cool. That meant we could fall asleep for a while!

Oh, the hotel was decorated in an Alice in Wonderland motif. I swear, really! Red and nearly black highback chairs suited for crazy queens, and enough pillows to make your own pillow fort (one roomie in my friend's room made a bed on the floor with the pillows, as she didn't want to pay for a cot). Cool. I also noticed a peculiar pattern in some of the things embedded in the floor in the lobby area…



VERY high back chairs



Would you like a bed with those pillows??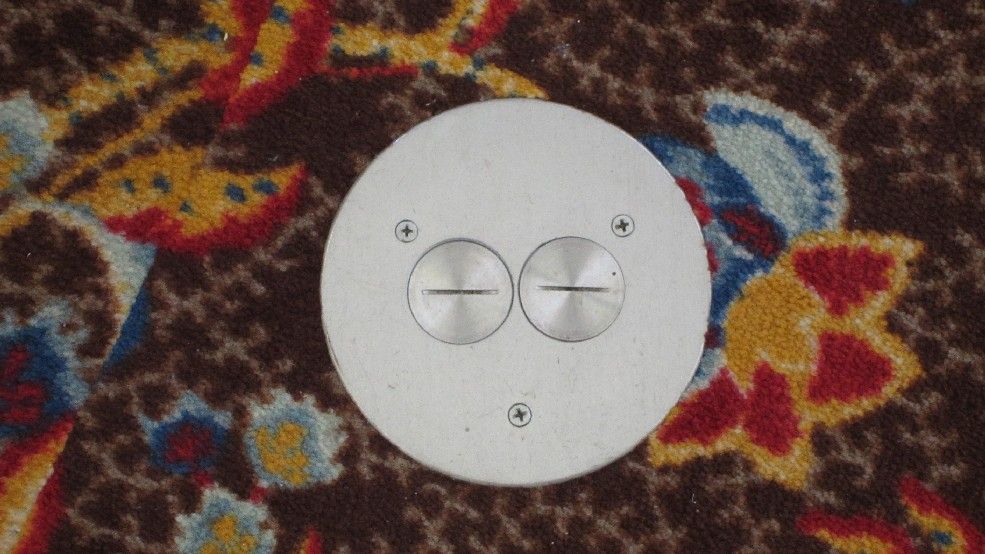 Aliens are hiding in the hotel! In the rugs! See that face.

And the con itself sorted blended. Wednesday we did Steak n Shake for dinner, plus hit Meijers (where of course we probably overbought food) and generally just hung around. Since we're con staff, we got to at least choose our rooms (considering the work we do and did up until Friday at 11:30 a.m.!), it's a small perk. This way we're close to the party suite (normally) and just across the hall from each other, so we can keep in touch.

Other stuff, in no particular order:
* Saw The Avengers. Great flick! Even better when seen with fellow fans. We wanted to see Men in Black 3, which opened that weekend, but could never find the time to coordinate.
* Hit a local used bookstore and I found a horror book I hadn't seen before, so I bought it.
* Roomie found a flyer for U Like, a new Chinese restaurant, and they did take-out, so we tried it. It was good! Food was not greasy like some Chinese is. It was a little different on the spices, but good in that respect. I'm hoping they're still in business next year so we can try them again. Also ate at Finley's (still good, great service too).
* Couldn't do customary Sunday breakfast with Scott & Becky, so did Saturday dinner instead. Went to Flapjacks. I don't know if the quality is as good as last year though.
* Virtually all attendees found a notice slid under their room door by the hotel. Apparently if you moved furniture in your room, you be subject to a $150 charge. Of course, this caused consternation, anger, etc. from fans. Found out at dead dog panel that the notice was meant for one particular fan in a suite, who had the habit of moving furniture and denting walls. However it ended up being sent to all of us and wasn't particularly well written. However, the $150 charge made for much humor over the weekend.
* There were lots of dogs and cats at the con. I can get my dog fix that way, especially with the Shelties. Sigh, love those dogs.
* Participated in the fan version of Whose Line Is It Anyway?, wherein fans with talent (and those of us with no talent) make fools of ourselves ;)
* Did not buy a lot because of budget and going back on Amtrak. Did break down and got a Doctor Who keychain that speaks, and a little red wind-up Dalek. I am awaiting the day to get a coffee mug shaped like a Dalek, and a cookie jar shaped like a Dalek.
* Found out the hotel had washers and dryers for hotel guest use on each floor. This will make a difference in packing next year.
* The courtyard was nice, and the koi fish were busy swimming back and forth in their habitat. I noticed some fans' cats eyeing the koi hungrily… ;)
* Attended several panels of interest – the Stargate Atlantis fanfiction recs panel which, for the first time, I sat in the audience as I hadn't really read any fanfic in the last year due to caregiving chores. A Person of Interest panel and oh, well, I hadn't seen all episodes, but I do enjoy the show. The obligatory let's rip apart bad SyFy movies panel. An audiobooks panels and I must admit, I learned more technical stuff this year re fanfic on electronic devices.
Actually got to sit through most of dead dog panel as we did not have to leave hotel until 6pm or so. We're thinking maybe next year we might try to stay later. All depends on if we drive or Amtrak.
* Think I got pictures of all the doors. (see below)
* Couldn't bring our real cooler so bought a Styrofoam one at Meijers. I lined it with a garbage bag, just in case, which was good, as it took a fall when the ironing board we were using as a desk collapsed (eek!). No damage them but later when I tried to move it, the container fell apart. Luckily I caught the bag before the carpet could get wet. Phew!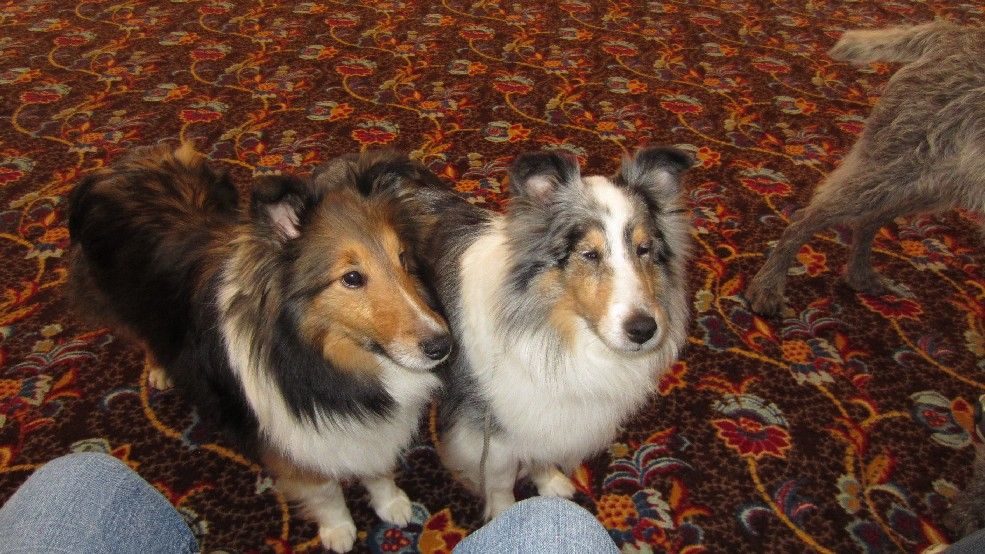 Lots of dogs at this con. Love that aspect of the event.



And cats. Very cool Abyssinian.



Costumers.

A hotel staff person found a puppy wandering in the parking lot, or road, not sure which, and rescued the poor thing. It ended up in one of the crates, surrounded by many big white dogs. At first it was sort of "eeeh, this is too much!" but by end of con it was wagging its tale and soaking up the adoration of everybody who came to visit. Adorable little thing, well taken care of. Hope they can find the owner. I nicknamed him Pippin.



Lost puppy found outside hotel and taken in by con staff.



A day later, a happy puppy!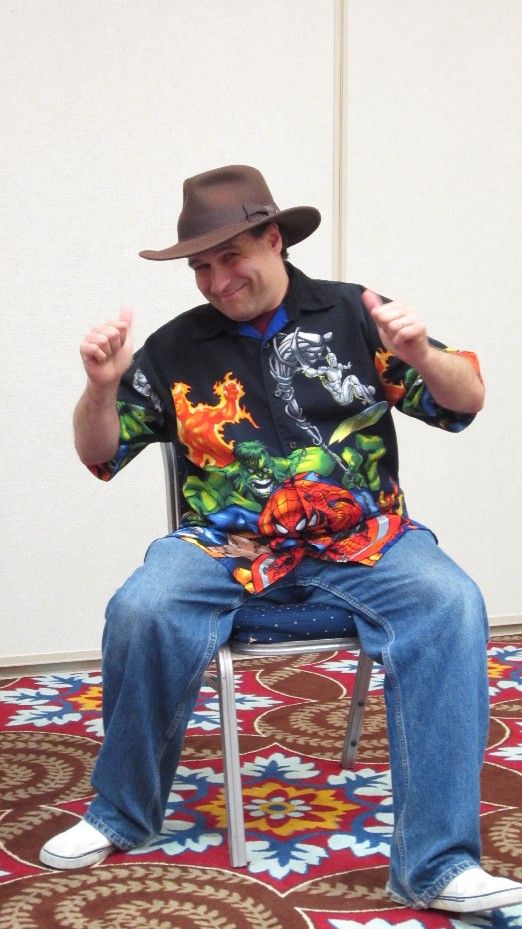 Whose Line Is It Anyway? contestant :) The best actor of the bunch!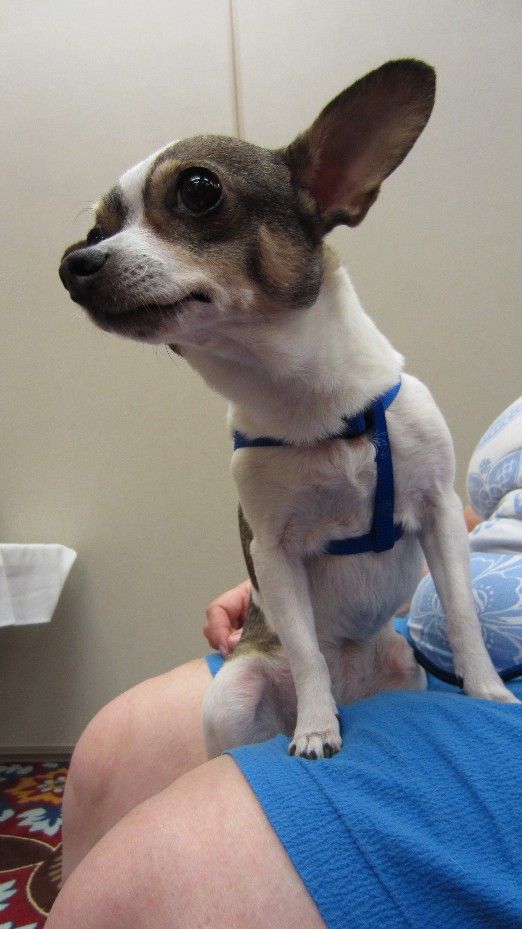 Rapt audience member watches Whose Line Is It Anyway? Skit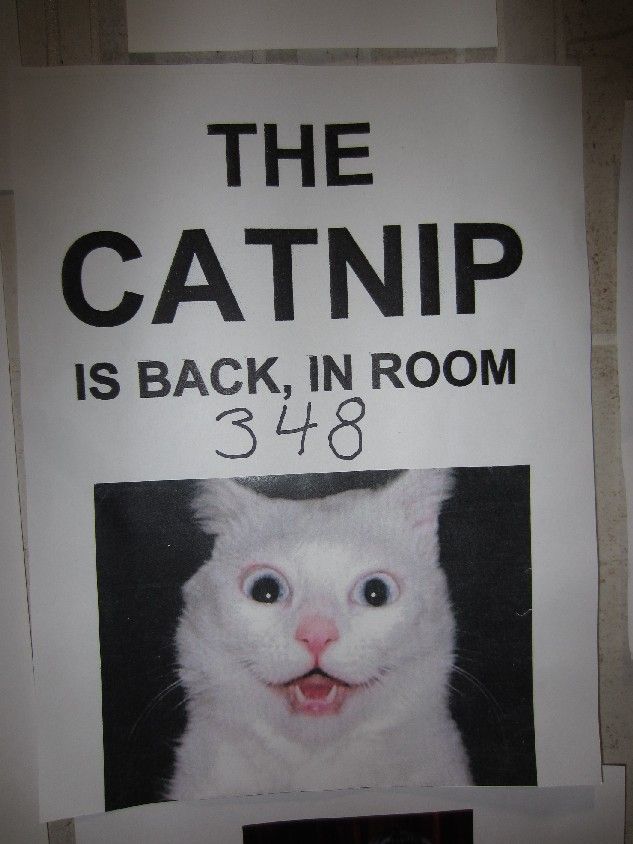 Kitty crack for sale! ;)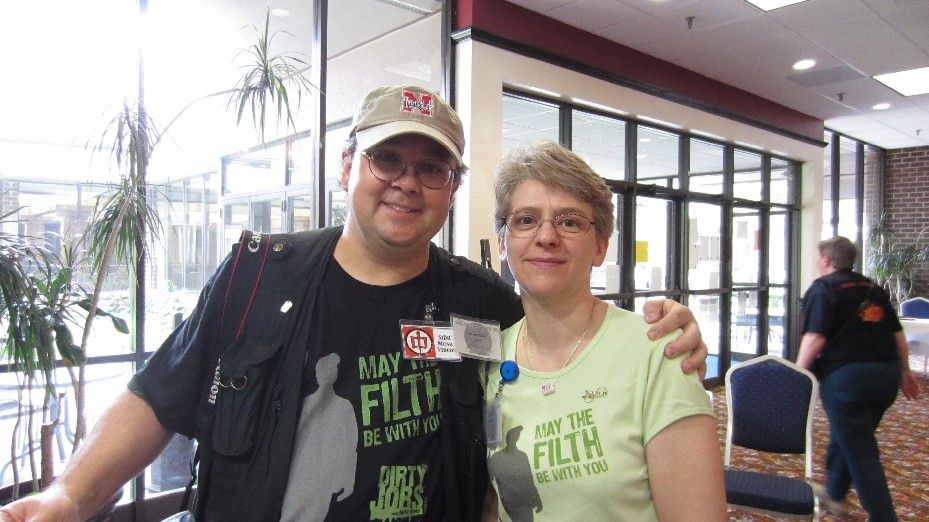 Good friends Scott and Becky.



Menus gathered from some local restaurants and a Doctor Who card and hey, a dry ice brochure from Meijers.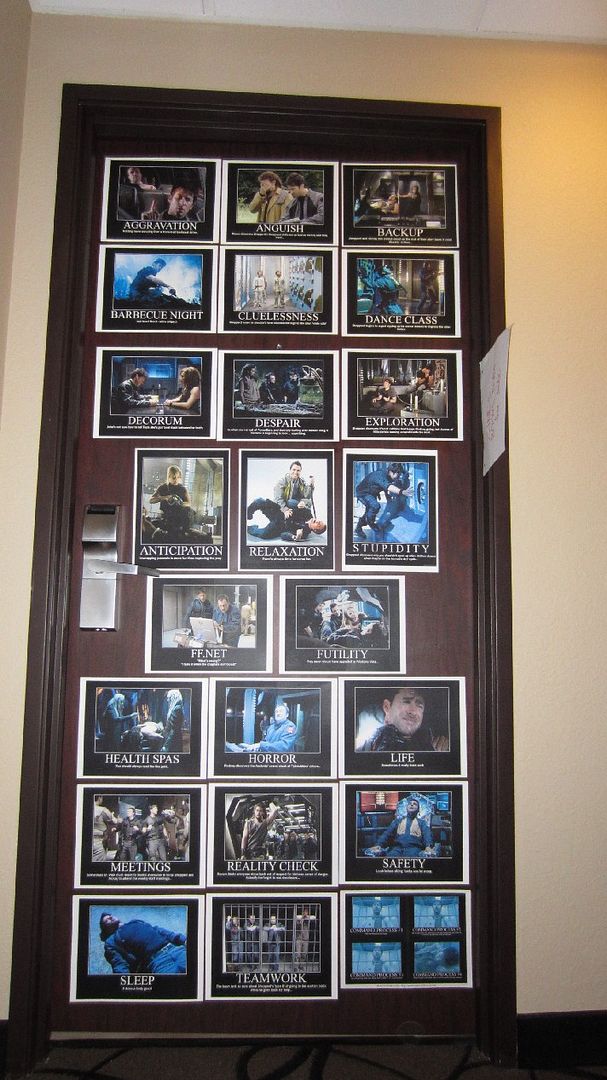 My door at MWC. Didn't win but since it was a repeat, didn't mind. Loved the flyer they stuck under the door though.

Our return trip on Amtrak. We left hotel around 6pm and go to Amtrak station. Because we weren't certain where the bus would arrive, we hung at the front of the Amtrak station, and the driver of the van stayed with us in case he needed to drive us to where the bus parked. Oh yes, the driver actually knew of the Snowshoe truck stop we hit in PA when we drive. That was neat to talk about. We got to the Toledo Amtrak station around 10:30ish or so, only to discover the Amtrak train was late. When we got on, we were assigned seats as it wasn't already part full from the Chicago point-of-origin. We ended up on the top tier, which wasn't all that bad. Managed to get some sleep this time. It was also on the same level with the observation car, which worked out nice.

Other Amtrak observations:
* Didn't do breakfast, but did the snack car. Decent cup of coffee and bagel with cream cheese for about $4.50.
* Saw wind turbines at one point out the window.
* Most people in the observation car were on smartphones or iPads. Very few were actually looking out the window. Did chat to a nice lady from Missouri who loves train travel.
* Oh yeah, gas was as low as $3.59 when we were in Michigan. Came home to $3.99. Gah.
* Lots of trees and regular houses, farms, etc, along Amtrak route.
* Oh yeah, at one point, no cellphone reception (was calling home). Just like a SyFy movie!!
* Noted lots of folks were traveling single so they snagged two seats when possible to sleep (aka spread out). Must try that sometime.
* Listened to Carl Weingarten's Panomorphia, great sling guitar music, while in observation car.
* Always good idea to wear dark (preferably black) pants while traveling as then when you spill coffee to them, it's not so noticeable. Ahem.
* Saw various farms animals along the way, but only one deer.
* Union Station was pretty nice. A red cap carted us around to friend's disability, and again, we got to be first on the train up north, so we grabbed seats next to our luggage. Train also had wifi, which wasn't perfect, but good enough.
* Oh, Union Station has FOOD. It had one place that just sold cupcakes. I didn't buy any, went with pizza. I just could NOT decide which cupcake to get. They all looked soooo good!
* Of course once we got home and off Amtrak to wait and catch local train, the sky darkened. When we got off our local train, rain and thunderstorms! Never fails. Oh yeah, and as usual, of course the power got knocked out (fortunately just for a few hours) when I got home.

ITEMS LOST ON AMTRAK:
* On way out, misplaced by tiny bottle of alcohol. I'm assuming someone took it, or it was trashed, as I didn't see any stories in the news about Homeland Security investigating tiny bottles of flammable liquidsfound aboard trains! ;)
* On way back, darn, lost my little red flashlight (found duplicate the next week, so no problem).
* One night's sleep (solution: quiet car next time, or tell people around me to shut up…)

Overall, nice relaxing round trip. Picked up a bug though and was sick all weekend. Blech.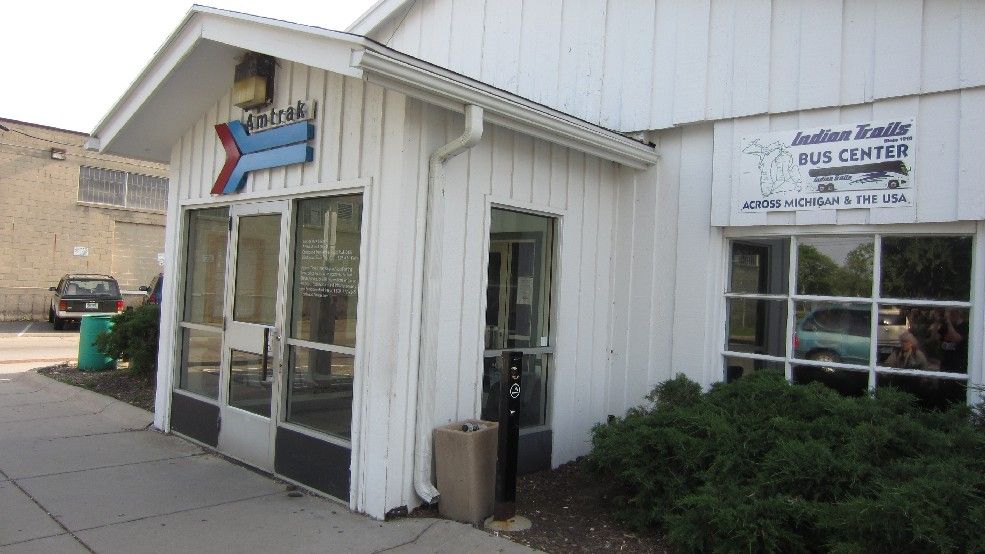 The Lansing Amtrak station.



Here comes our train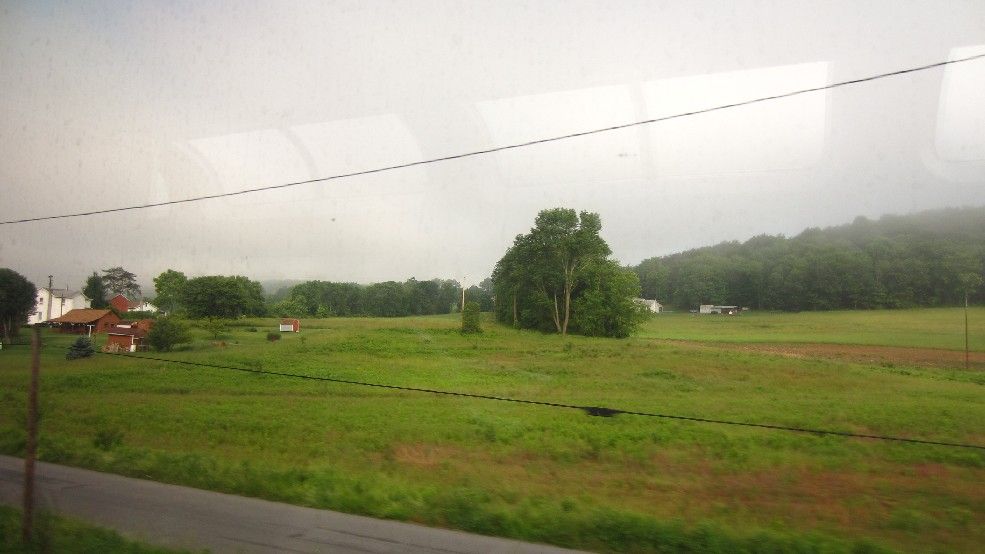 The countryside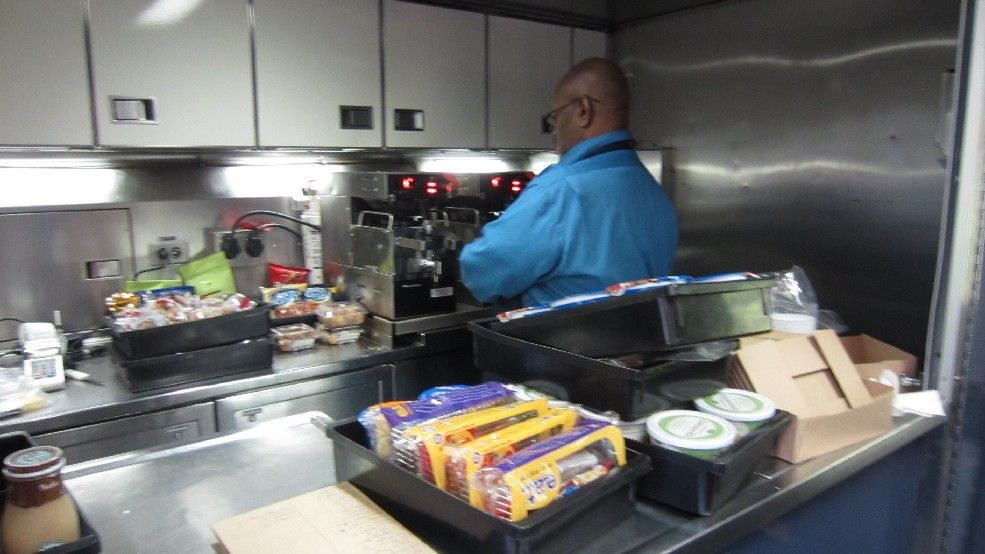 Amtrak snack car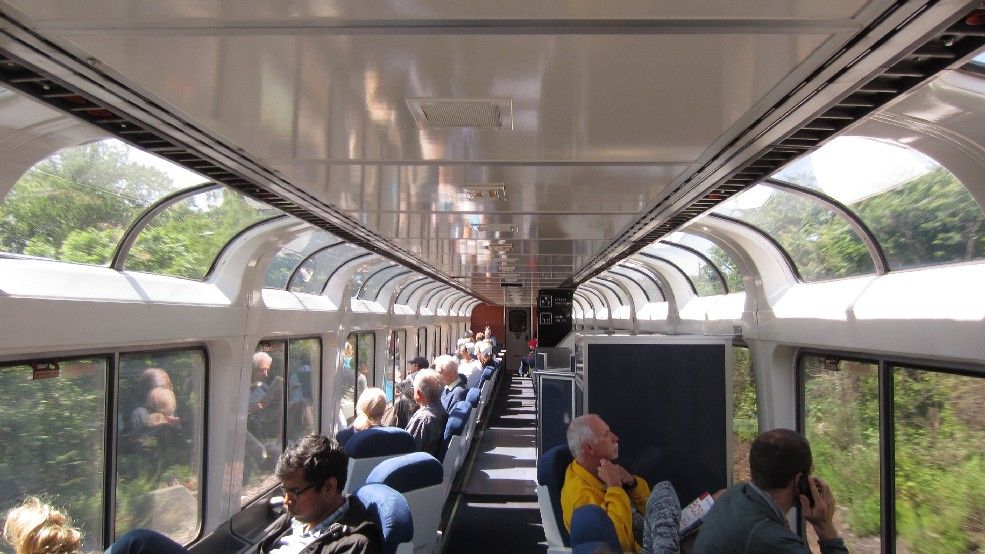 The observation train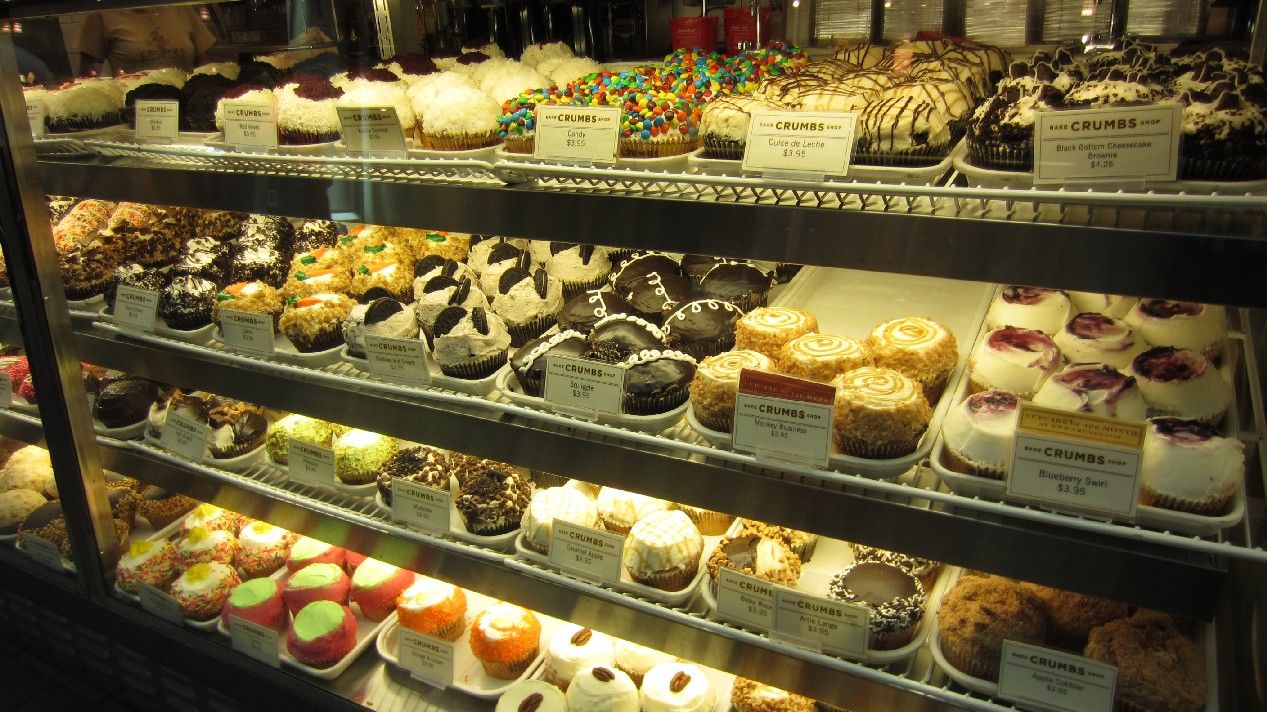 Cupcakes at Union Station. Yummm…..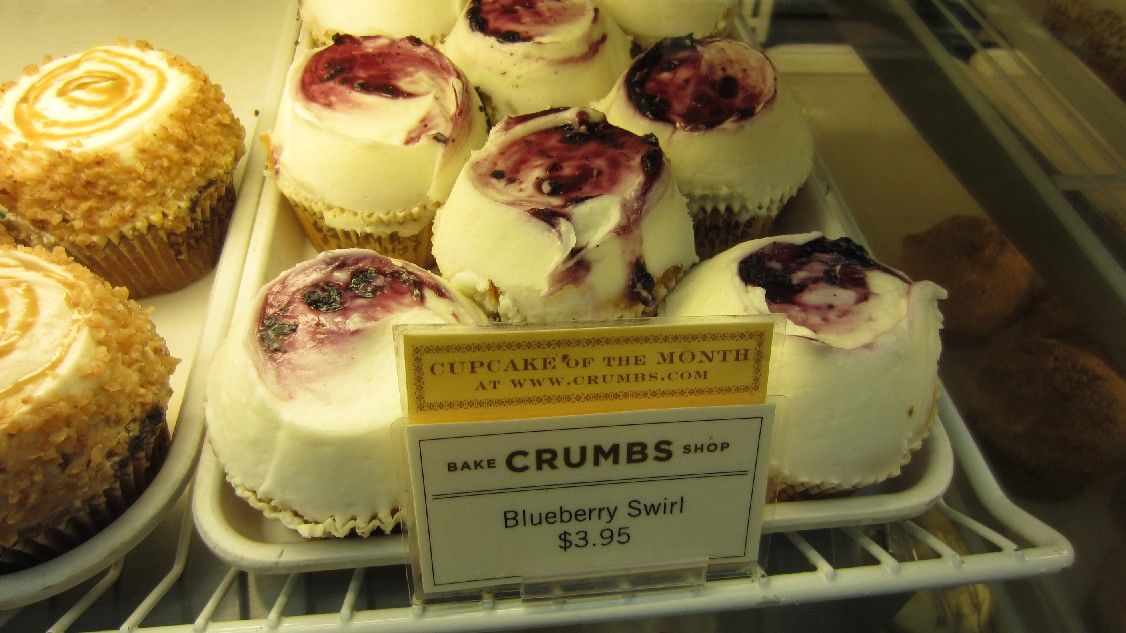 I didn't eat this



Got pizza instead cuz it was healthier, right? and well, I did want pizza...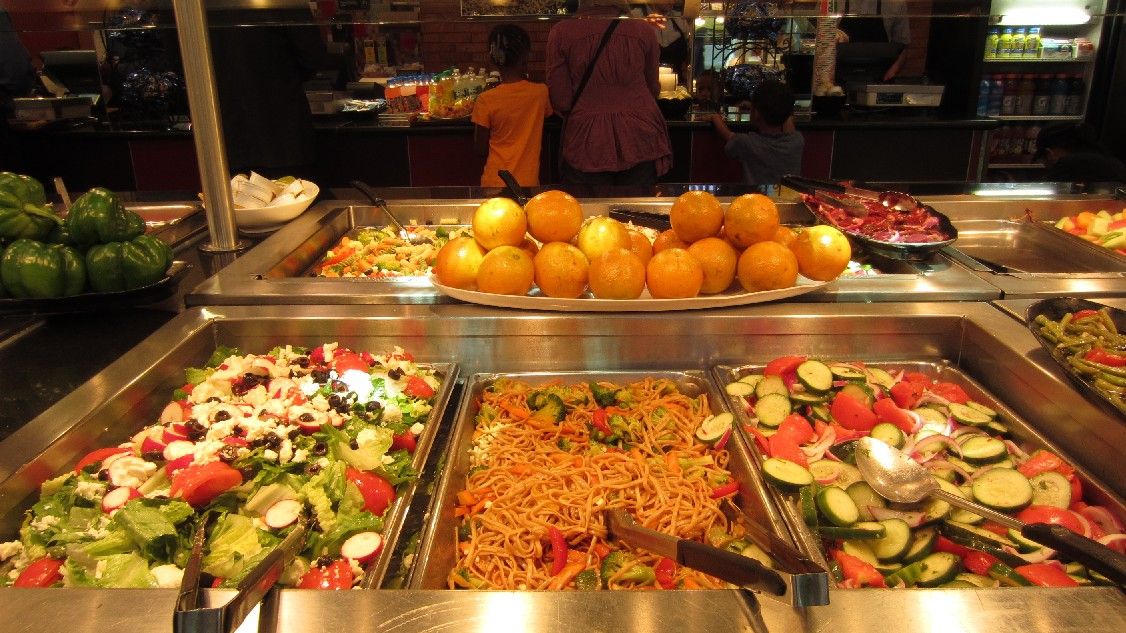 More food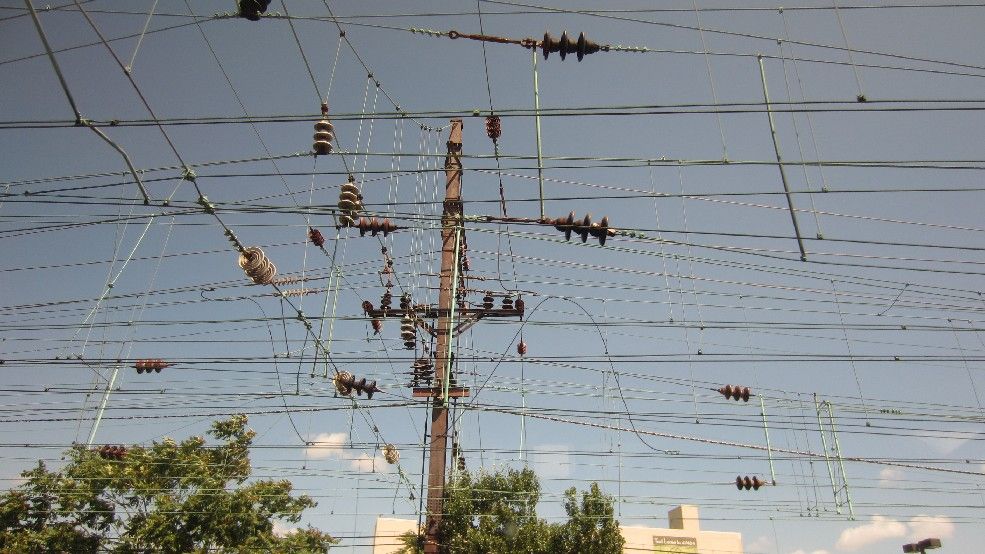 Wires wires and more wires

And…All these photos and more from the trip and the convention are at

http://s31.photobucket.com/albums/c365/wraithfodder/MediaWest%202012/
Lots of door shots.

And visit here for two videos of the koi pond and the waterfall
http://wraithfodder.livejournal.com/488695.html