I took a lot of photos, but mostly of the wares on sale and then costumes. I realized that Flickr is full of costume photos and if you go to http://www.google.com/imghp?hl=en&tab=wi (aka Google, then Images) and search for New York Comic Con 2012 or NY Comic Con 2012, you will find a LOT of photos. Here's a big selection of the costumes - http://www.brooklynvegan.com/archives/2012/10/new_york_comic_2.html.

Here are some of mine.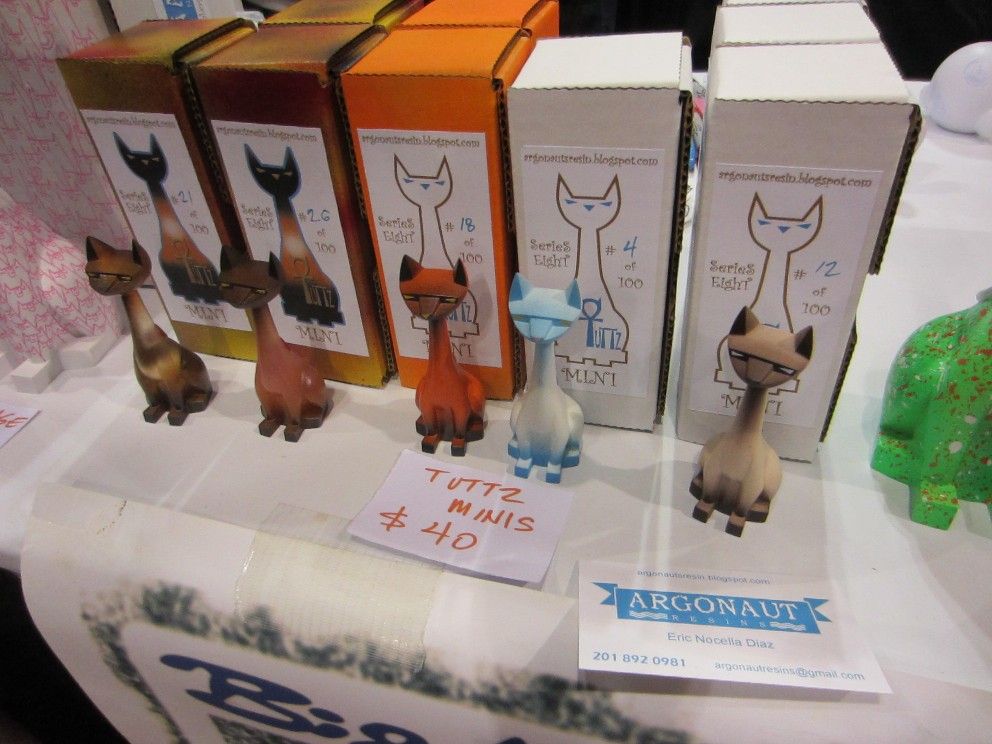 Cats!!!



Moo!








T-shirt tower. It's huge, and this is just part of the outside.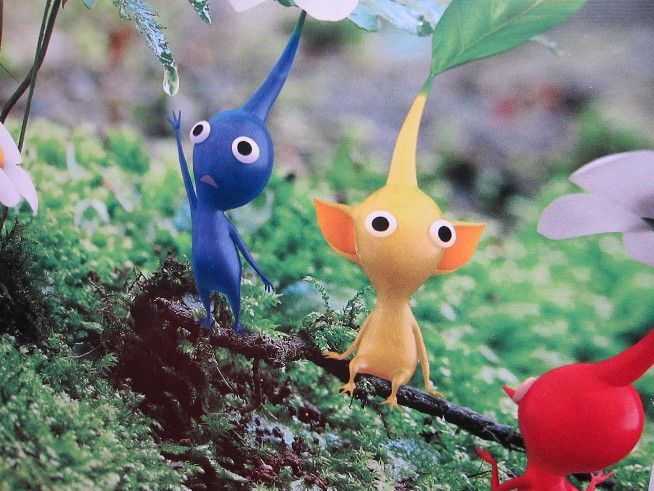 Part of a huge poster for something anime. So cute.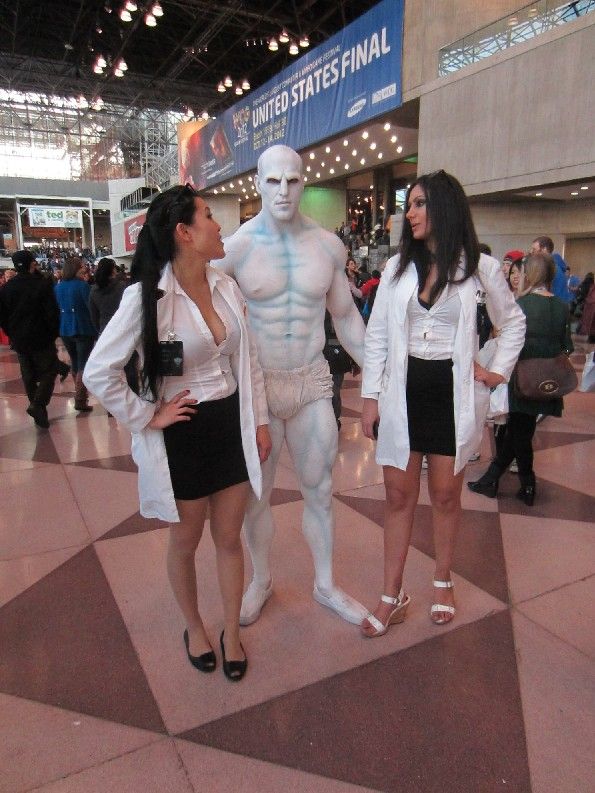 The engineer from Prometheus, so I'm told. Whatever. That muscle is all real. Whoa...



Um, WonderWoman needs to have some work done...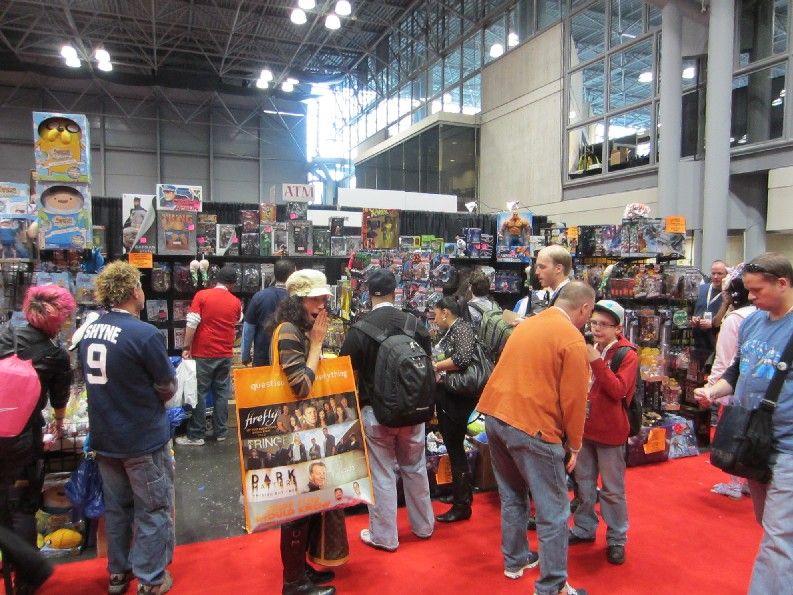 The Science channel bag I missed out on. Insert whining here.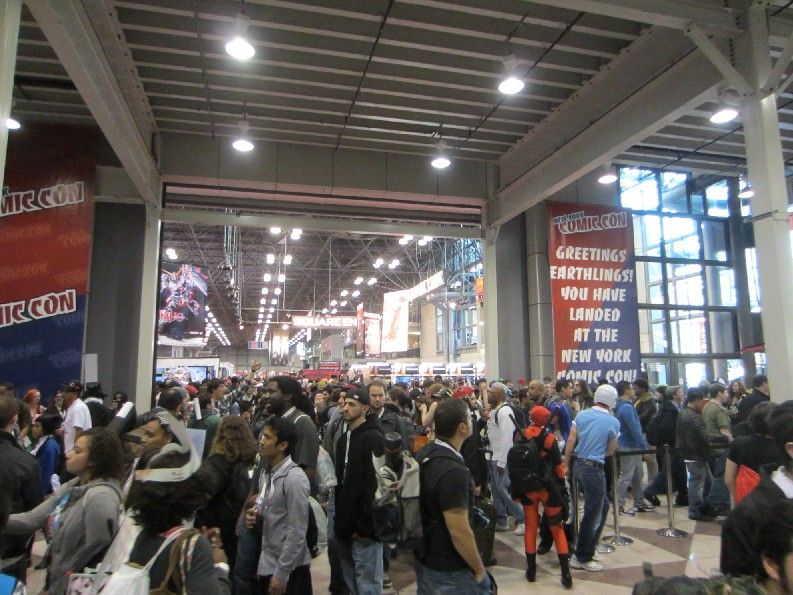 Just a smattering of the crowds. Maybe I should do a costume next year - a battering ram! ;)



Squishables!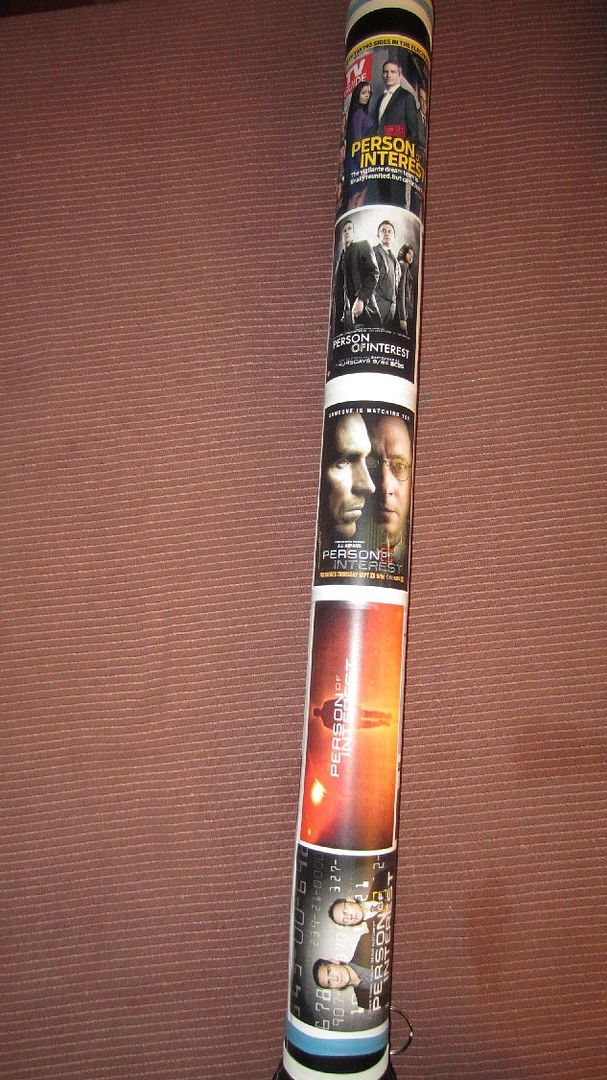 My Person of Interest poster role.

We made the second to last bus out of the con. The con really needs two days just to get through everything plus see a panel, as you can't just go to a panel, you must wait (and WAIT) in lines or in chairs. You can go broke eating at Jacob Javitts - each meal is about $10 and ends around 7pm. So if you come out of the IGn at 7:30, you're getting the dregs ;) The gyro I got at one place was good; the Chinese at the end of the day was, um, adequate. I ate a sample of the chocolate Krave cereal and now I know why kids have no attention span with that kind of sugar content.

No true highlights, although at one point I was walking behind two girls, and one dropped something. I picked it up - it was her 4-day ticket. So I caught up to them, asked if anybody dropped a ticket and one girl's eyes went horridly wide as she began searching her jeans. I handed the ticket (just wanted to make sure I had the right person) and she was very happy.

Also, on the bus back, we got on near the end so it was sorta packed. My friend needed a seat. The bus driver asked if anybody would give up a seat. The teenage boys didn't give up a seat but a young woman did, so kudos to her for being so kind.

Came back home on the train and when we left, I spied an anime fan in pink wig and clothing not quite suited to 50 degree temps, waiting for her ride to pick her up. Ah, the things we do for fandom!

I always come back from this con tired, but I'll do it again next year. I'd love to do two days so I could see it all, and catch some panels I'd otherwise miss.