What was totally great about Halloween was NO major storm that knocked power out for a whole week, no new trees in yard (not that I've cleaned up last year's and of course, now it's all under snow, gah - really gotta clean it up).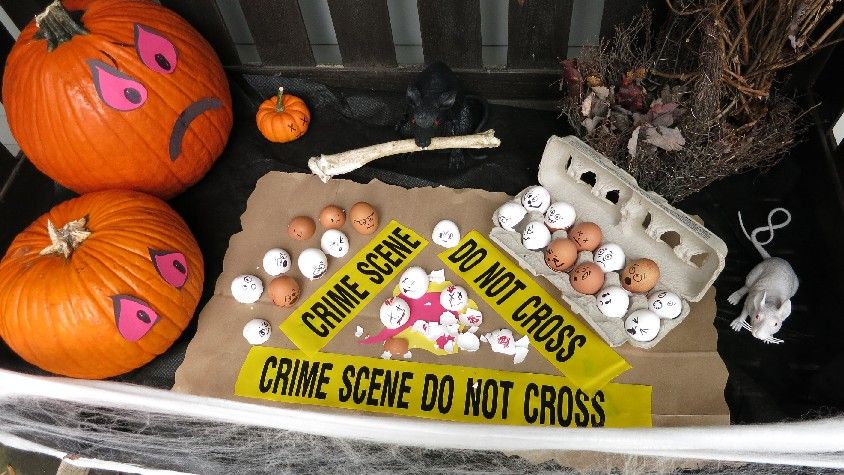 My front porch decorations: another crime scene (I'm gonna use that tape till I die), panicked eggs, scared pumpkins and a deer skull (not in his picture).








I drew the faces on 'em. Sad to say, they're packed in the attic with the rest of the Halloween stuff now.



Amazing what you can do with construction paper.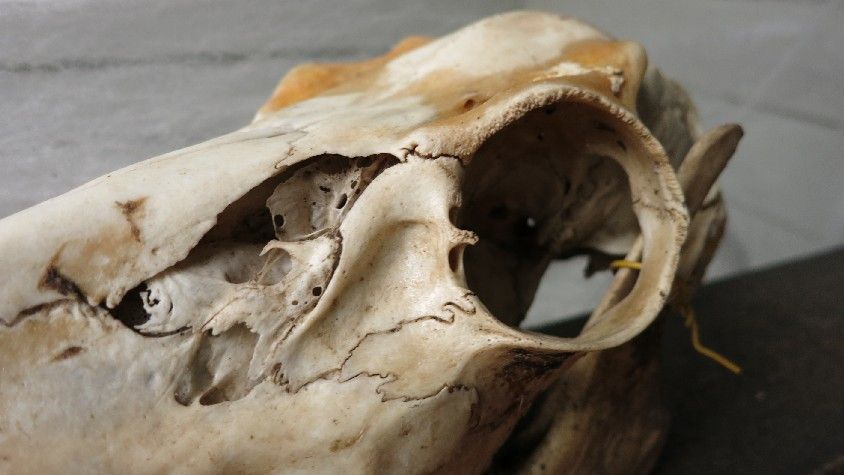 Deer skull I found in river. Nicely aged and makes for nice decoration.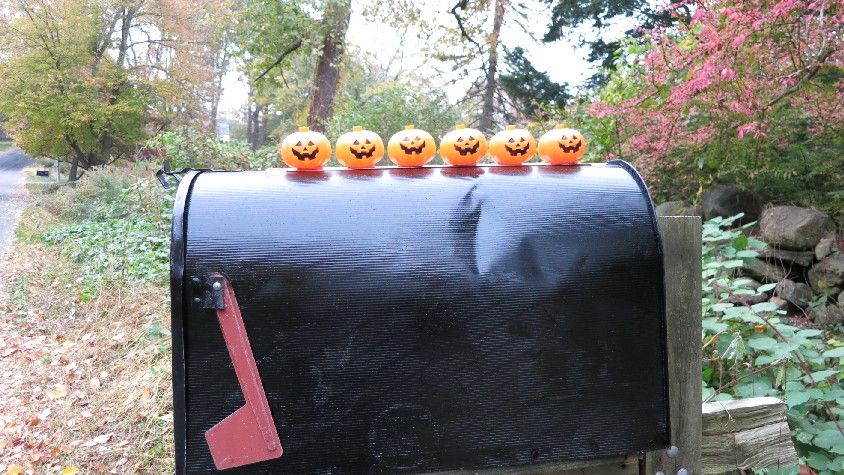 Mailbox decoration. I don't bother fixing dents as someone will dent it again.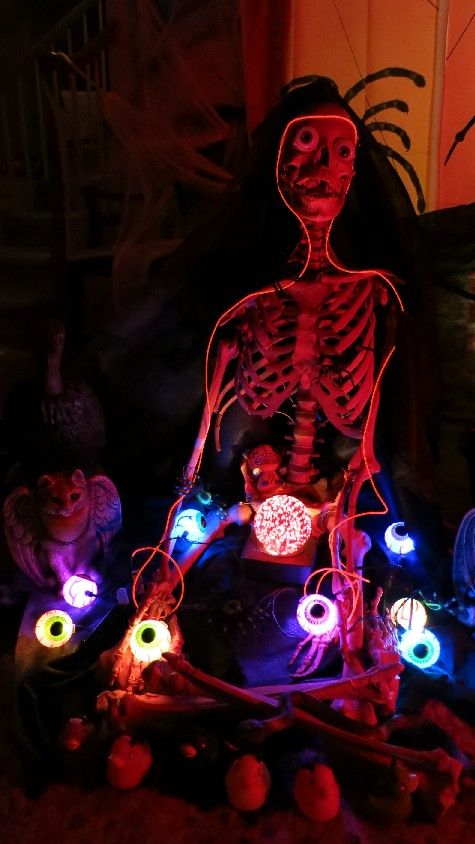 The skeleton, over 50 years old now and falling apart, with glowing eyeballs and Radio Shack red glow wire.



The porch, complete with spider webs. This year, I got them down before Christmas. Woo-hoo!



These blink different colors. They're really neat and I should have picked up more than one box last year at Target.



Here's looking at you! Glow-in-the-dark safe-to-put-drinks glowing eyeballs.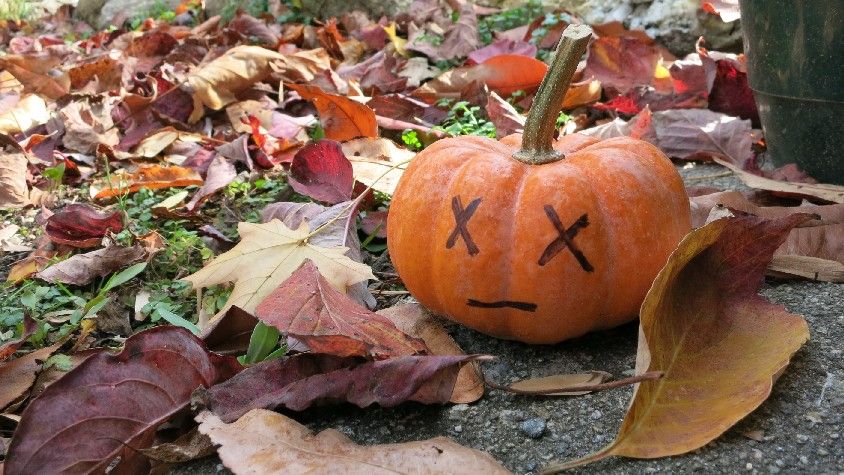 This little guy is sad Halloween is over.

And that's it!