Spoiler details of the 2.15 minute trailer available at
http://tv.yahoo.com/stargate-atlantis/show/35558/videos/3559666

Under the cut, so if you don't want to know, don't click!


Clip from season 4 episode, TRAVELERS. Sheppard in sitting in what looks like an Ancient chair, while guest character LARRIN is walking through corridor of ship. They're talking via radio.
Sheppard (sitting): All right, I'm in position.
Larrin: Wait for my signal.
Sheppard: Sure you want to go through with this? If you don't make it, I'll feel responsible, and I really don't need the guilt.
Larrin: You'll be fine as long as you don't shoot too early. I'm sure that's not the first time you've heard that from a woman.
Sheppard: On the other hand, I might be able to live with it.
TEN YEARS OF SG1
Clip: gate being pulled off ground by people
Voiceover (Teal'c): The fate of the galaxy is at stake.
Clip: SG1 team goes up ramp
Daedalus (or Promethues) comes out of hyperspace
THREE YEARS OF ATLANTIS
Voiceover (Rodney): If we're going to do this, it's now or never.
Clip: Atlantis rising out of water
Sheppard's team walking across grass
Atlantis in water (long shot)
Sheppard (puts on sunglasses): All right, let's go.
Sheppard coming down steps in Atlantis, team behind him ("Irresistible")
COUNTLESS MISSIONS
Clip: Rodney at control: Long range sensors just picked up a hive ship
Hive ship in space
Sheppard: We've got a problem, again. (to Weir)
Ship exploding
Cameron (SG1) yelling "Sam"
Er, Prometheus or one of those captains (not Pendergaast)
Teyla shooting two replicators
Sam yelling "We have to evacuate the base!"
Very rapid collage of ships, Sam firing P90, Jack then
Sheppard: This is not good.
Dark shot of a team, can't figure out which one
DEADLY ENEMIES
Clip: Michael says "You and your team will not get off this planet alive," laid over collage of bug crawling Teyla, Weir, Zelenka hit by electrical bolt, Sheppard pointing gun at Michael, then a super soldier and a Gou'ad, a Wraith.
Rodney: Just once I would like to be taken prisoner by the sexy alien (this is a season 4 clip of Rodney and Ronon at one side of table at lunch. New uniforms)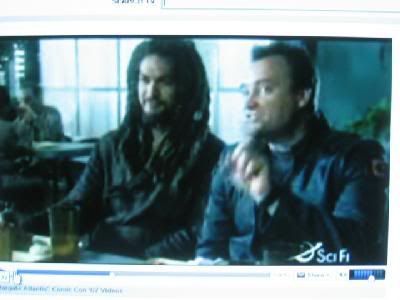 UNBREAKABLE BONDS
Clip: Sam saying "A lot of people didn't think we had a chance" (not season 4)
Jack hugs Teal'c
Sheppard and team
Daniel and Teal'c supporting Jack as they run
Teyla with gun
HAS ALL LED UP TO THIS
Season 4 clip: Sam and Sheppard standing outside, looking out at??
Sheppard: You know, in all the excitement, I didn't get a chance to congratulate you. (pause) Your promotion. You're a full bird colonel now. (He gives her a quick salute and she sorta smiles)
Sam: Thank you.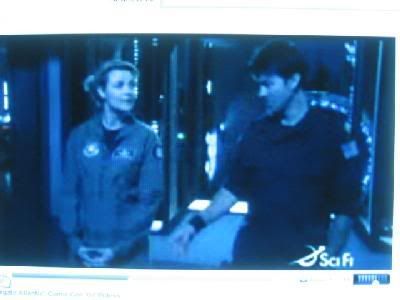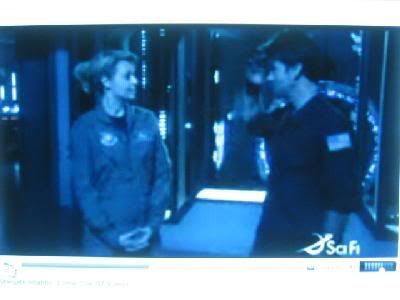 AN OLD THREAT RETURNS
Weir: There's no more time, the replicators have breached the seals.
Rodney: They're as good as dead.
Clip of bolt heading toward Atlantis from "First Strike"
Sheppard (near alien device): We can hear you, you know.
Bolt strikes Atlantis ("First Strike")
Weir flung in explosion ("First Strike")
A NEW RACE EMERGES
Clip from Season 4 episode TRAVELERS of Larrin putting the moves on Sheppard
Larrin: I think we should try to get along
AN ENEMY BECOMES AN ALLY
Voiceover: What do you want? (not sure who says it)
Wraith walking down hall
Clip: Rodney with Keller, Teyla in bed? Saying "Call me crazy but I don't exactly trust them."
Sam (looking like hell, from the episode where everybody loses their memory): I think we should listen to them.
Rodney doesn't look happy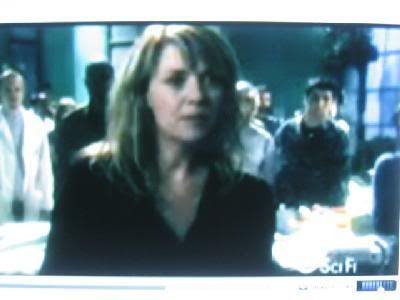 LOYAL TEAM MEMBERS
From "Phantoms"
Rodney: I can't believe you shot me!
Sheppard: Yes, Rodney, I shot you and I said I was sorry
WELCOME NEW BLOOD
Keller (to Teyla, in woods): I signed up for this.
Clip of fight in woods
Keller: All right, all of it.
Keller gasps as weapon digs into tree in front of her
Ronon or badly dressed monster leaping in woods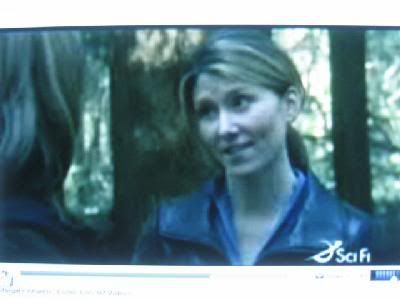 IN THEIR BIGGEST BATTLE YET
Season 4 Sam says "We don't really know what we're dealing with."
Clip of Sheppard in woods firing P90
Teyla is hit hard in fight in woods, Keller screams "Teyla!" as two goons grab her
Atlantis in water, shield on, surfacing?
Sheppard (from Doppelganger?) : You can't win (he's grabbing somebody)
Larrin firing gun
Teyla on back, baby rumbling in stomach
Shep as buggy person?
Rodney (looking sorta evil) : Yes, we can (in answer to Shep above)
Ronon in infirmary yelling "Anyone?!
Teyla screaming as stomach roils (evil alien baby?!)
Keller looking startled (seen on all the SciFi ads)
Sam: (memory episode): We need a plan (Keller and Rodney behind her)
Ronon, dark scene, gun in hand
Sheppard looking over shoulder
Wraith shot
Rodney shot by stun
Rodney being hit with defibrillator(!)
Keller says "He's dead."
Rodney lying dead on table, docs around in hazmat suits
Ronon falling
Sheppard shouting "Elizabeth!", gun out, Ronon behind him
Weir being held back by some people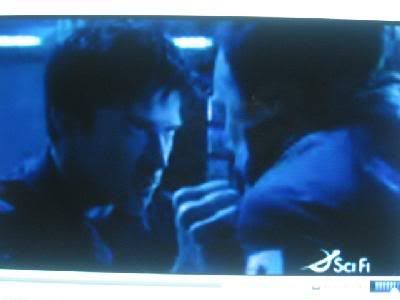 Evil Rodney? Or Good Rodney?




400 jules! ;)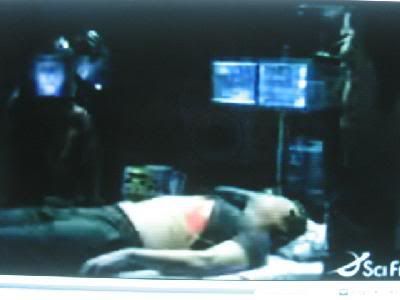 He's dead, Jim. Oops, wrong show.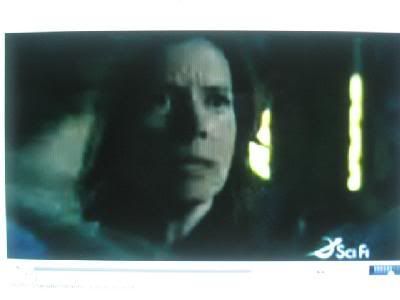 THE ONE SOURCE
Rodney: I have no idea where we are (cut up, from Adrift?)
Teyla awakening in horror
Wormhole
Weir (voiceover): Atlantis is leaving this planet.
THE ONE PLACE
Atlantis zips through space
Rodney voiceover: We're still coming in too steep!
THE ONE GATE
Teyla: You will survive, you will return home
Firefight in woods
Atlantis in space
People in woods, not sure who
Puddlejumper through sky
Teyla (voiceover): The lives of everyone on Atlantis are at stake.
Ronon running down corridor
Atlantis in space
Teyla fighting (two scenes)
Atlantis descending?
Sam and Rodney tossed on impact
Teyla: (voiceover): The lives of everyone on Atlantis are at stake.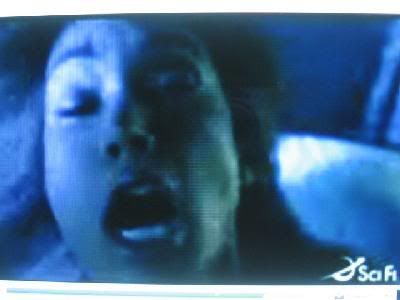 STARGATE ATLANTIS
Returning this September

Feel free to link to this post but don't repost elsewhere. Thanks!

Trailer looks quite good!