Here's the shot from the very end of the ad you can view in the post right before this one.




New season 4 shot at end of ad. Left to right. Rodney (looking smug), Sheppard, Carter (and it's a tight leather outfit), Teyla, and alas, way in background, is Ronon, by the gate.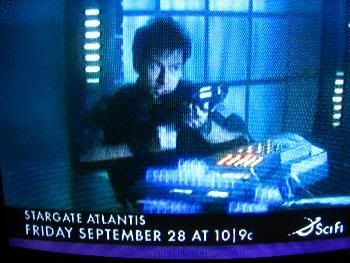 Sheppard fends off the bad guys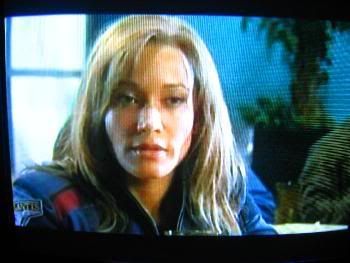 Teyla's face after Rodney says he'd like to be captured by the sexy alien
Hi ho, hi ho, it's off through the woods we go. First one is Sheppard and his expression is priceless, even though you can't see it.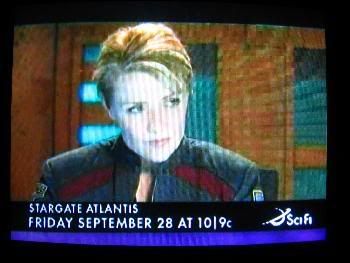 Carter in charge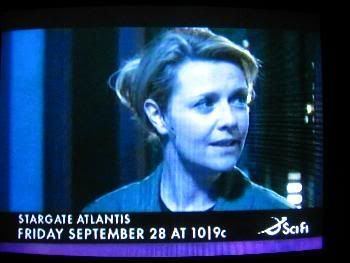 Carter turns to face Sheppard after he congratulates her on the promotion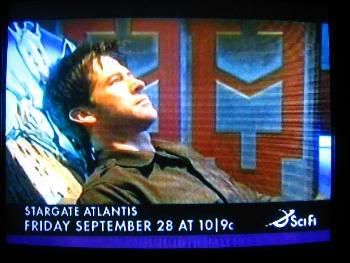 Sheppard takes a break. No, wait, he's working. Really, honest!
And to watch the other ads, simply go to the right and click on the VIDEO tag, which will pull up all the entries with the SGA ads on them.